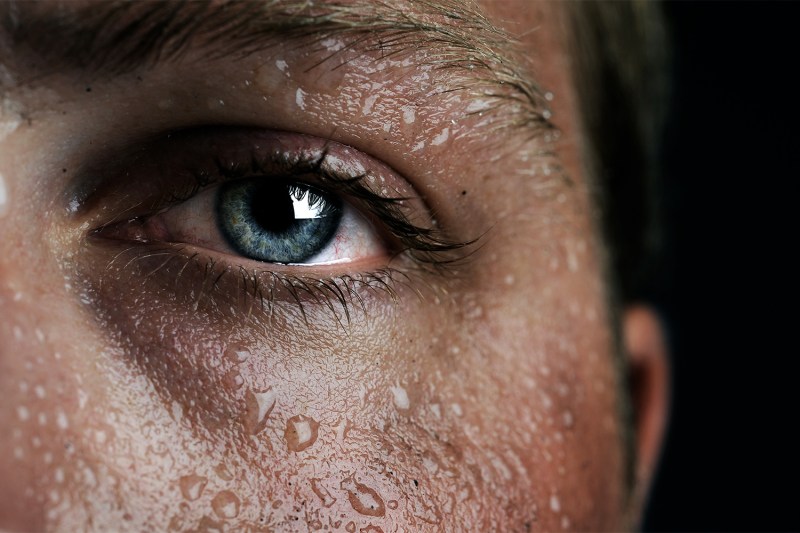 Do you regularly get the biggest burger or steaks the size of your face? Maybe multiple servings of each? Well, you have equal chances of being from Texas and experiencing the phenomenon known as meat sweats.
For the general population, the meat sweats may descend on your body in particular times of the year like summertime barbecue season or Thanksgiving. The serious carnivores among us, most notably professional competitive eaters and those living in America's barbecue hotspots, are often quite familiar with this uncomfortable experience. But is this a real medical malady and, if so, is there a cure?
Related Reading
What Are the Meat Sweats?
As we know them, the meat sweats are the sudden flush of heat and perspiration one experiences after consuming too much meat. The aforementioned seasonal nature of this onset of sweat tends to lead people to blame specific chemicals like tryptophan. Also the scapegoat for holiday food comas, this amino acid could do with better PR.
In reality, you're just digesting your food. Though scientists don't officially recognize meat sweats, they are aware of the thermic effect of food, which is also called diet-induced thermogenesis. Whenever we eat anything, our metabolism works a little harder to digest the food, but with a well-rounded meal, it's usually not enough action to affect body temperature.
Proteins require more energy to be broken down and animal-based proteins are an especially tall order for digestion. Our bodies can fairly easily create the enzymes necessary to get carbohydrates and fats down to the nutrients we need, but all the tiny bonds in proteins require extra work. Additionally, the texture of the meat can lead to more chewing which expends mechanical energy and gives your jaw a nice workout.
How to Avoid Meat Sweats
Eat less meat. We know, that's not the answer you want to hear, but this is the only way to stay dry. OK, the other alternative is to go vegetarian, but we didn't think you'd like that either.
If you're regularly experiencing the meat sweats, it's a sign from your body that you need to balance your diet. Rounding out your meals with carbs, healthy fats, and even plant-based proteins will have you feeling full and will be more nutritionally beneficial in the long run. And for the occasional intense carnivores out there, don't sweat it.
Editors' Recommendations