Now that we're moving into the third decade of the 21st century, we see trend-casters becoming very focused on the "it" movements and fashions that will define 2022. Dining and restaurants are no exception to this trend, and there's a natural desire among culinary enthusiasts to tap into what's new, what's exciting, and what's going to make a lasting impression on the food-world canon. In the interest of gathering expert opinions on this topic, we asked 10 chefs and restaurateurs participating in the South Beach Wine & Food Festival to share their top picks for the most promising dining trends of 2022, and they offered us this list of 7 up-and-coming foodie movements to watch.
Plant-Based Cuisine
The late 2010s witnessed a significant rise in the power and popularity of vegan and vegetarian fare, and according to chef and cookbook author Chloe Coscarelli, these plant-based culinary innovations will continue to expand and evolve over the course of the next decade.
"I really think that plant-based foods are the future. I think that [the popularity of] vegan foods felt like just a trend for a while, but now, it's clearly a trend that's here to stay. At this point, every mainstream chain, coffeehouse, fast-food restaurant, and consumer product is adding vegan options. I think that there are a few ways to introduce vegan and plant-based foods to wider audiences; something like the Impossible Burger is great for that, and KFC is rolling out a vegan chicken, and these are great ways to draw people in and show them that 'Hey, these are the foods that you love and know, and we can give you a vegan version of that.' But I think that the next tier of that — which we're now getting into — is people being ready for new vegan foods that they haven't tried before. That allows chefs to be a little more creative, and I think that healthier dishes that aren't just replicas of non-vegan items but are entirely their own thing will rise in popularity, once people get that initial hook [into plant-based cuisine]," Coscarelli explains.
Executive chef Justin Smillie of Upland in New York City and Miami sees enormous merit in the plant-based revolution and also values the recent upswing of health-conscious ingredients and preparations in cuisines that didn't always prioritize those matters. "I think that the trend [we've been seeing] at Upland is more vegetable-based food and healthier eating. Last summer, we started introducing more whole-wheat flour into our pizzas, and [health] was definitely a consideration for that. We're hoping to take these [ideas] and move them into our pasta work a bit more. Protein is still a big consideration, but vegetables are definitely a bigger part [for us right now]," Smillie tells The Manual.
Sustainable Cooking
Diners in 2020 already place a larger emphasis on restaurant practices that help the environment, and chefs now feel inspired to run their kitchens and compose their menus with a mindfulness toward waste reduction. Executive chef Brad Kilgore of Alter, Ember, and Kaido in Miami says that "sustainable cooking has always been part of my philosophy, utilizing every component of an ingredient to eliminate waste. So that's one trend I'm really looking forward to seeing pick up because it's not only a smart way to cook but [it's] also environmentally friendly."
Chef Giorgio Rapicavoli of Grove Bay Hospitality Group's Glass & Vine in Miami appreciates the creative problem-solving and social responsibilities attached to sustainable cooking: "I really love the zero waste cooking that's happening all over the country. Using [ingredients] 'from nose to tail/root to leaf' is a great way to respect products and challenge ourselves in the kitchen."
Family-Style Dining
In 2020, more formal Western versions of service may start to give way to communal dining experiences, popularly known as "family style" meals. "Family-style is definitely a trend right now. People don't really want their 'own' food … they'd rather try everything. We just did an event for our one-year anniversary where we ate [communally] using banana leaves and our hands. It's very authentic in Indonesia, and our guests received that [dining style] very well and wanted to know when we'd be doing it again," co-owner Ochi Vongerichten of the Indonesian-inspired Wayan in New York City tells us.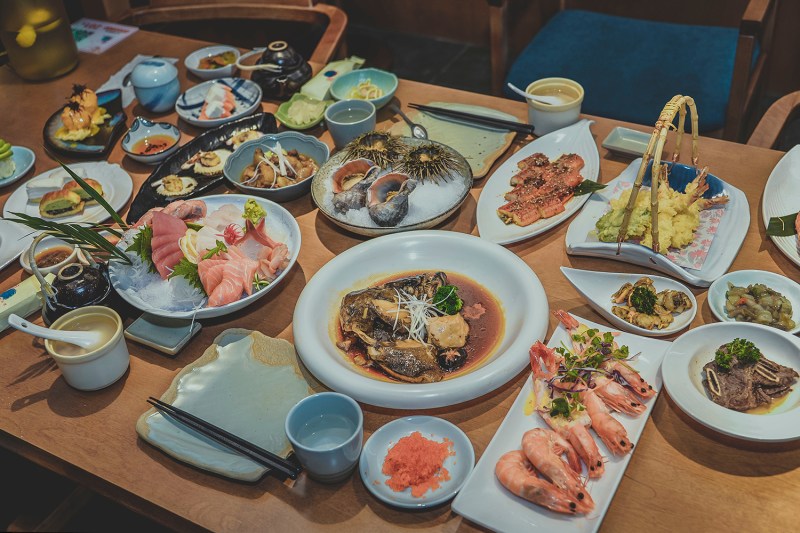 Specific Regional Cuisines
"Regional" food themes exist in both larger "macro" forms (American dining, Southern cooking, New England cuisine) and in very specialized "micro" forms (Nashville hot chicken, Cal-Mex burritos, New Jersey Italian). In chef, cookbook author, and TV host Jet Tila's view, the latter will especially appeal to 2020 diners in search of the next big thing. "I think 2020 will continue the journey into more specific regional cuisines; I don't think that's going away. 'Mexican food' has become 'Oaxacan food' now, 'Chinese food' has become 'Szechuan food' … I think we'll see more specialized restaurants [in the future]. The evolution of restaurants is interesting; it used to be that if you had a restaurant that did 'everything' in Thai food, people thought it was great. But now, diners are gonna shy away from that in favor of [more geographically-specific] restaurants," Tila predicts.
Healthy Fast Food Options
Up until recently, "fast food" always came hand in hand with an unhealthy reputation and questionable ingredient quality. However, thanks to brands like Sweetgreen and Honeygrow, we're seeing a notable increase in quick-service eateries that focus on well-sourced produce and proteins and nutritious combinations. "Selfishly, I'm excited for all the healthy quick-service options that are opening. In America, fast food has gotten such a bad name due to the unhealthiness of it, [but] now, that's changing," chef Clay Conley of Chateau Miami and Buccan in Palm Beach, FL says in support of this position.
Culinary director Samantha Davis-Allonce of FieldTrip in NYC comes to this topic from a first-person perspective, explaining that "FieldTrip is a rice bowl shop, so I definitely want to see the concept of fast-casual, quick-service [restaurants] continue to grow. We're very new in the space, but it's been such an explosive first year for us. Really compact, easy-to-travel-with food appeals to a lot of people."
Retro Revivals
We've written before about the recent renaissance of "retro" dishes on restaurant menus, and executive chef Gregory Sgarro of Isabelle's Grill Room & Garden in Miami doesn't think that this trend will disappear anytime soon: "I see the rebirth of a lot of things we did 20 or 30 years ago in the industry. I see a regeneration of old dishes that became cool again. A lot of people have gone back to older styles of cooking, but [they're] putting new twists on it, so you'll see classic French dishes now appearing [on menus in] lighter and cooler ways. I also think that there are certain dishes that will never go away. A great hamburger, a great pizza … they'll never go out of style, but [we'll see them] made with fresher, more local ingredients [in 2020]."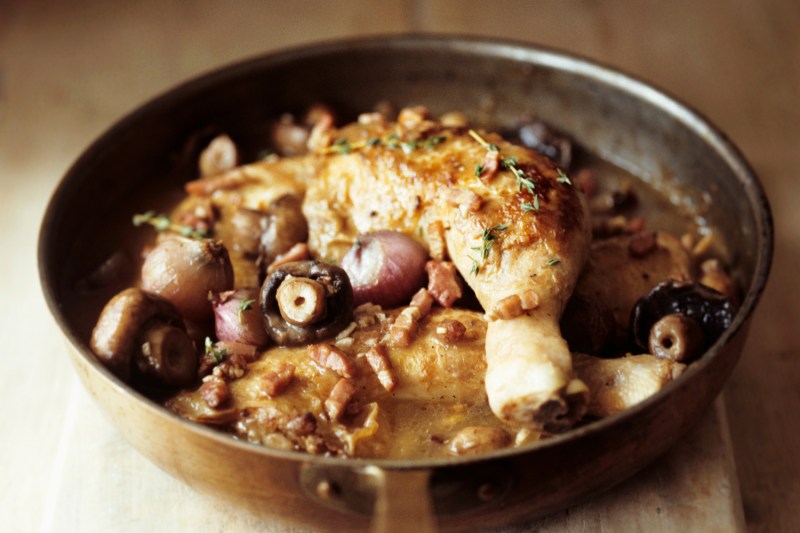 Realizing That All Trends Are Cyclical
Like Sgarro, chef and host Robert Irvine of "Restaurant Impossible" on the Food Network believes that dining trends are never truly exclusive to any one time or place, and he urges diners to stop thinking in terms of temporal trends and to focus more on patterns that highlight quality ingredients and mindful preparations.
"I don't think that there's any 'trend' that is new in our country. It's already been done. It's like clothing; [outfits] that were hot 20 years ago are hot again now. Trending involves cycles of food rather than trends of food. We're never gonna [totally] change reintroduced dishes … we'll just put a spin on them. America has changed so much over the last 10 years, and right now, we're looking for healthy and vibrant and fresh foods. That's not a trend — that's a movement. We're educating guests and shoppers, and people want to be healthier," Irvine says, urging diners to stop thinking in terms of temporal trends and to focus more on patterns that highlight quality ingredients and mindful preparations," Irvine tells The Manual.
Editors' Recommendations