When you open the cocktail menu at New York City's Wild Ink, you'll notice that it's not organized by spirit or flavor profile. Instead, you're presented with a map of the world, and each cocktail is placed on the country from which it was inspired, representing the heritage of someone on the Wild Ink staff.
"Restaurants in New York are often a microcosm of the world," Ariel Brodsky, Wild Ink beverage manager says. "I decided to take inspiration for the menu from the diversity of our staff, who come from far and wide."
When the bar team, led by Brodsky and Head Bartender Matthew Fitzgerald, decided to create the first iteration of Wild Ink's globally inspired cocktail menu, they started with the countries and researched their food and drink culture. For example, the people of the Philippines are among the largest per capita gin consumers in the world, so the team created a cocktail with sloe gin, Italicus bergamot liqueur, black rice, and lime juice to reference that cultural touchstone.
"Restaurants in New York are often a microcosm of the world."
"The USA cocktail [made with Laird's Applejack, Ron Zacapa 23, brown butter, chestnut falernum, and bitters] pulls from my memories of New York City in winter as a kid — apples and roasted chestnuts," she says. "The applejack we picked is from the oldest distillery in America, and the cocktail is essentially a split-based Old Fashioned, which was first mentioned in the Chicago Daily Tribune in February 1880."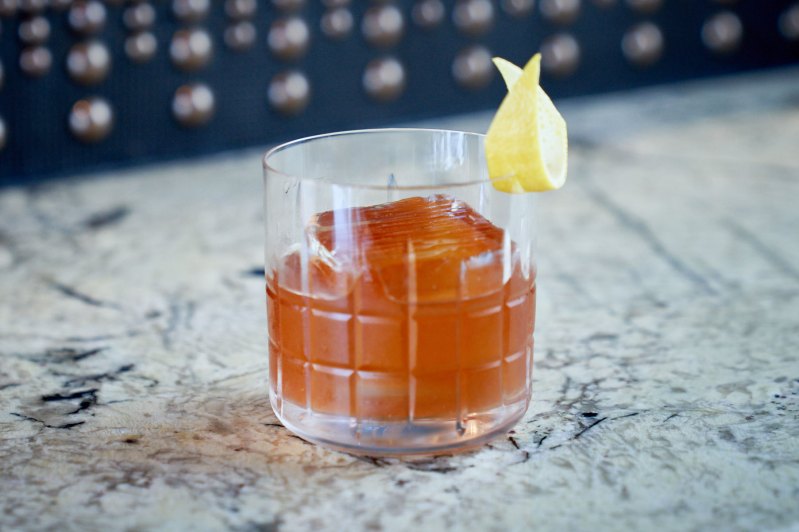 Brodsky admits she's reserved when it comes to garnishing the drinks, but she does enjoy experimenting with ice and glassware to elevate the appearance of a libation. "In our Egypt cocktail, the angle of the cubed ice rises above the cocktail line in a way that is reminiscent of the pyramids," she says. The coupe cocktail is indeed devoid of garnishes, but it's a stunner nonetheless. The orangey-pink drink (mixed with Suntory Haku Vodka, turmeric, licorice, medjool date, and lemon), finished with that crystal-clear ice pyramid, is the type that instantly turns heads and begs the question from nearby tables, "What is that you're drinking?"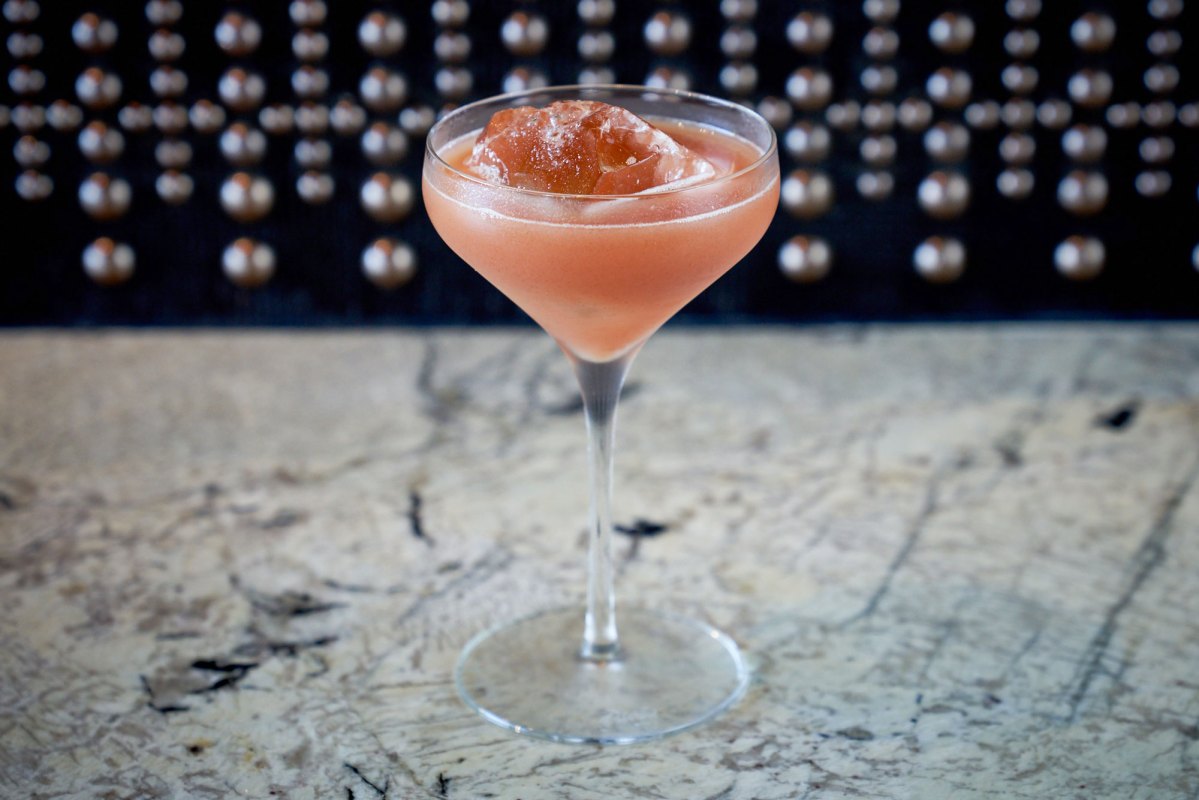 While Wild Ink's cocktails are perfectly fine for sipping on their own, Brodsky was determined to create drinks that play nicely with the restaurant's globally inspired Asian cuisine. "I think about cocktail pairings the same way I think about wine pairings," she says. "Does it make sense? Does it overpower the palate? Are the flavors fighting each other? I do a lot of trial and error and a lot of research."
Brodsky has worked with some of the most talented chefs in the world — think Jean Georges and Marc Forgione — so her goal has always been to craft drink menus that add to a well-rounded culinary experience, not compete with it. "At this point, I'm pretty good at knowing if something is going to clash or not," she adds. "When in doubt, The Flavor Bible is an incredible encyclopedia of flavor matching."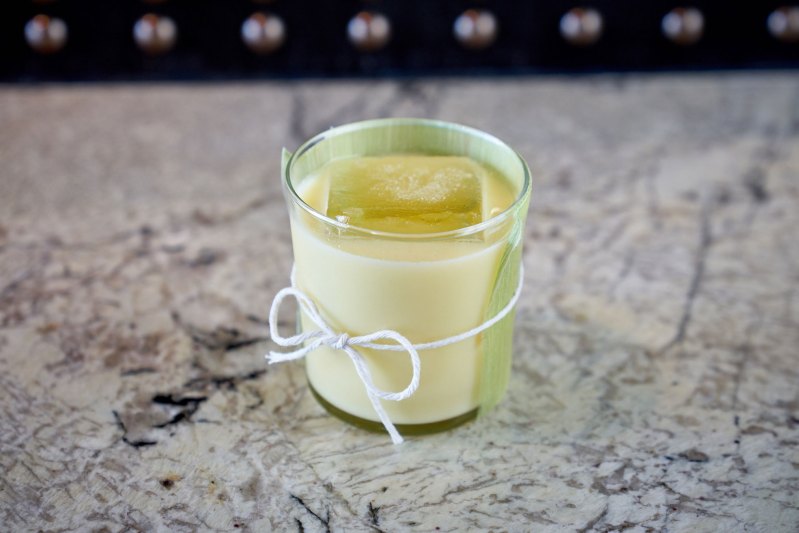 Brodsky plans to continue with the global cocktail menu concept and add some new additions along the way. "I've always been obsessed with the ocean and I've been playing with infusing oyster shells into gin," she says. "I think that would make an epic martini. I've also recently gone down the rabbit hole that is rum and all of its glorious iterations. The differences in flavor based on region and distillation style are insane."
But when asked about the new countries and ingredients we can expect from Wild Ink's spring bar program, Brodsky is leaving exact details to the imagination. "I don't want to give anything away right now as we're still in the development stage, but I can tell you it's going to be a lot of fun," she says. We have no doubt!
Editors' Recommendations