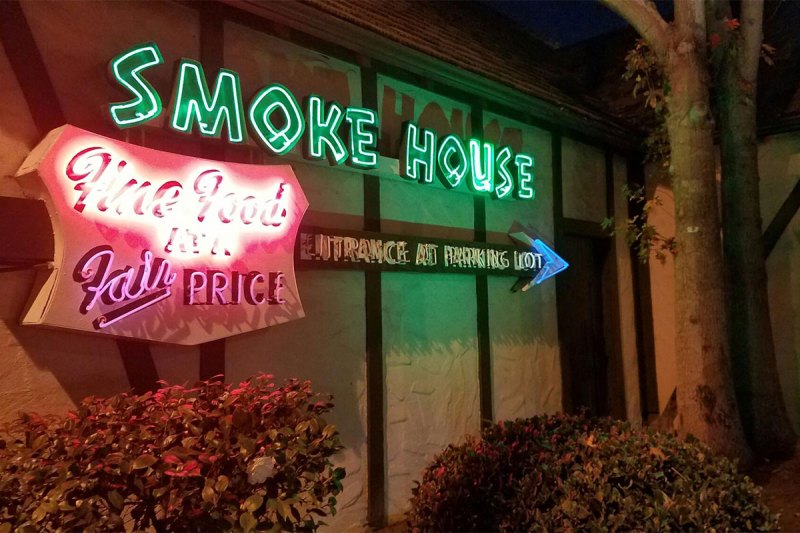 Los Angeles is not known for liking old things. SmokeHouse restaurant, fortunately, is an exception. Established just after World War II, Burbank's SmokeHouse is a Hollywood institution with famous regulars and incredible cheesy garlic bread to boot.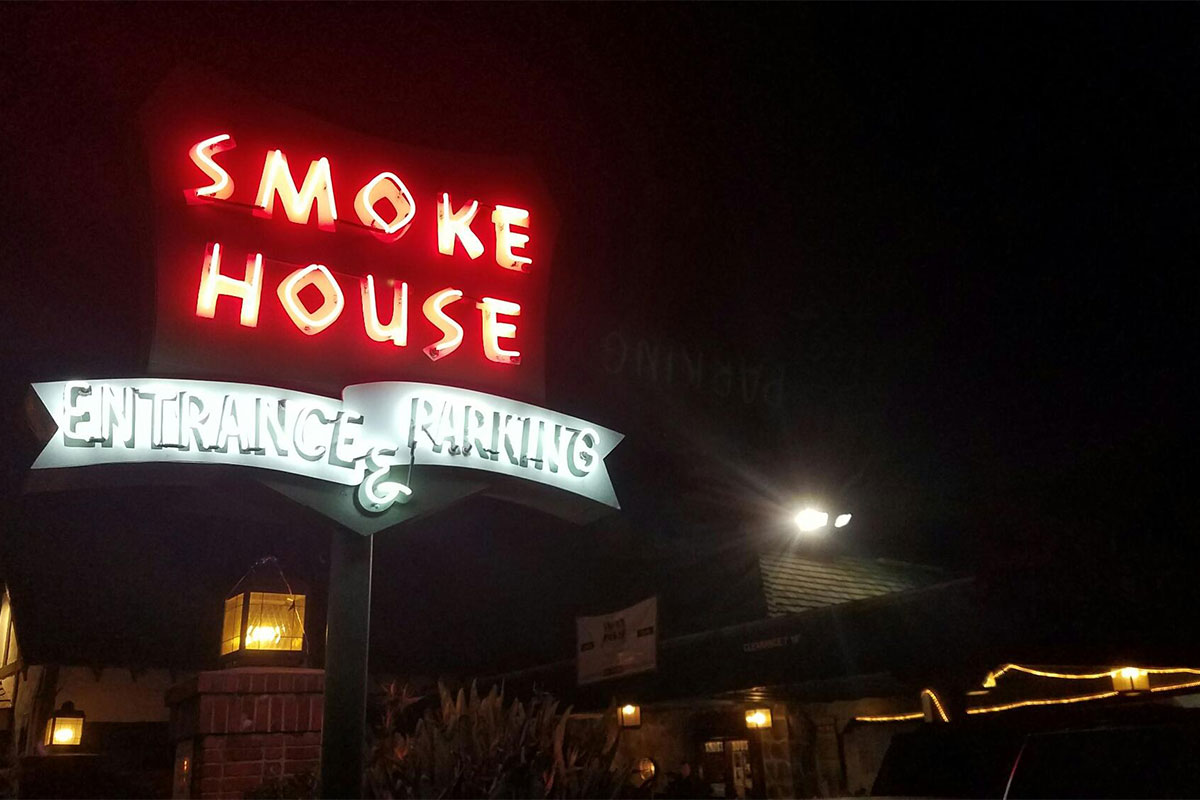 The Tudor-style restaurant is located just across the street from Warner Brothers Studio's massive Burbank compound. It opened in 1946, but it became too popular for its location and soon took over Danny Kaye's Red Coach Inn. Since the 1950s, SmokeHouse has been a Hollywood hang out where era-defining stars like Jack Parr, Bob Hope, Bing Crosby, Humphrey Bogart, Judy Garland, Cary Grant, Robert Redford, and James Dean, ate steak on white tablecloths and in red leather booths. The 1960s saw the Laugh-In crowd party hard after taping their show in "beautiful downtown Burbank." Nowadays, the tradition lives on, with Hollywood heavyweight George Clooney loving the restaurant so much he named his production company after it.
It's also famed for its live shows, which have included the likes of The Drifters and The Captain and Tennille. SmokeHouse is one of the few supper clubs left in Los Angeles; every Thursday through Saturday they bring in live music like Jazz Butchers and the incomparable Marvin Robinson who has been singing there for decades.
Very little has changed since it opened: the red neon sign proclaiming "Fine Food at a Fair Price" still beckons you in. Inside it's dark and moody no matter the time of day; it still has white tablecloths, red leather booths and wood paneled walls. You'll recognize it if you've seen "Argo" or "La La Land." SmokeHouse is so impeccably retro you'll probably be on the lookout for Rosemary Clooney instead of George. It's the perfect place for a drink.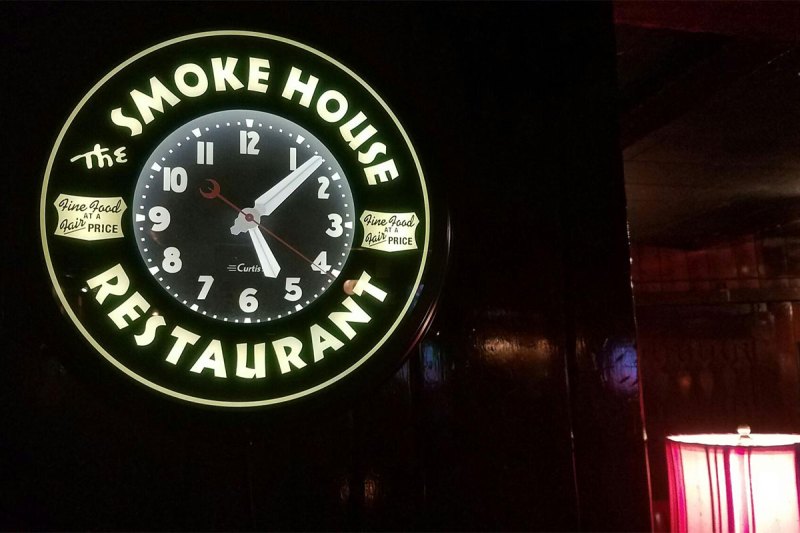 Food wise, you're crazy if you don't order the garlic cheese bread. Go ahead and order the Crab Stuffed Mushrooms or the Jumbo Shrimp Cocktail, but do not leave the Garlic Cheese Bread off the appetizer order. Their French Onion soup is fantastic, but only available on weekends. As far as the meat goes, order any of it– from the barbecue to the steaks, though the surf n' turf is a classic. They cut all the meat in their own butcher shop, so that's fun.
Their Champagne Brunch is another great excuse to hang out at SmokeHouse. In fact, it's one of the tastiest brunches in Burbank. The menu is nowhere near as extensive as dinner, but it's got the classics, as well as carving stations for ham, tri-tip, roast beef, etc. and even seafood dishes.
Despite its illustrious history, SmokeHouse has a family feel to it, like you, too, are about to become a regular. The atmosphere, music, and food can't be beat.
Editors' Recommendations