Most of us have at least a few recipes saved somewhere on our phones or tablets. As we peruse social media and the plethora of YouTubers, Instagram influencers, and our favorite bloggers urging us to try this or that new dish or cooking technique, it's hard not to have established a considerable collection of digital recipes.
Part of the joy in collecting these recipes is sharing them with friends and family when you've found a winner. Years ago, apps like Pinterest and Facebook helped us do that to an extent, but, if we're honest, those sites are pretty dated and limited when it comes to recipe sharing.
Thankfully, there's a new recipe app in town. One that will help you save all of those tempting recipes, share them with your friends, and even assist you with things like grocery shopping and keeping your screen from going dark while you're trying to cook.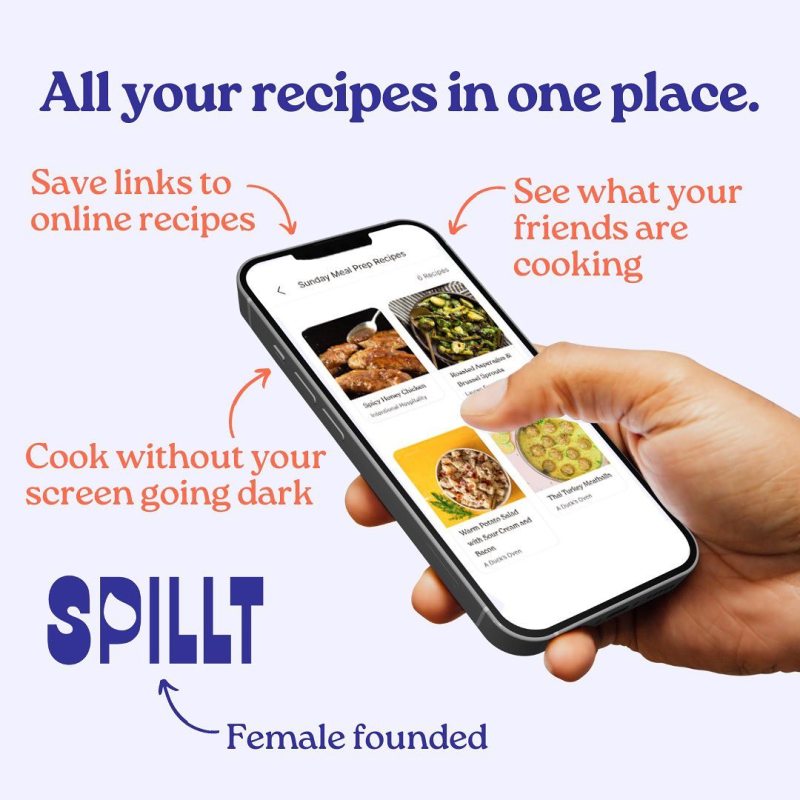 Sisters and founders of Spillt, Maddy and Ann, created the clever app in the early days of COVID. The two were living together with their mother and, like everyone in those days, found themselves cooking…a lot. It didn't take long for them to realize the need for an easy, updated, fun way to share recipes with each other and with their friends. And thus, Spillt was born.
Spillt is essentially a recipe collection app that doubles as a social media site. When you use Spillt, you can save all of your recipes in one convenient spot, share them with your friends and family, and see what everyone else is cooking at the same time. You can even follow all of your favorite food bloggers, so you never miss a new recipe post.
So if you're looking for a great way to store and share all of those recipes you've got haphazardly spilled throughout your phone, it's time to download Spillt.
Editors' Recommendations