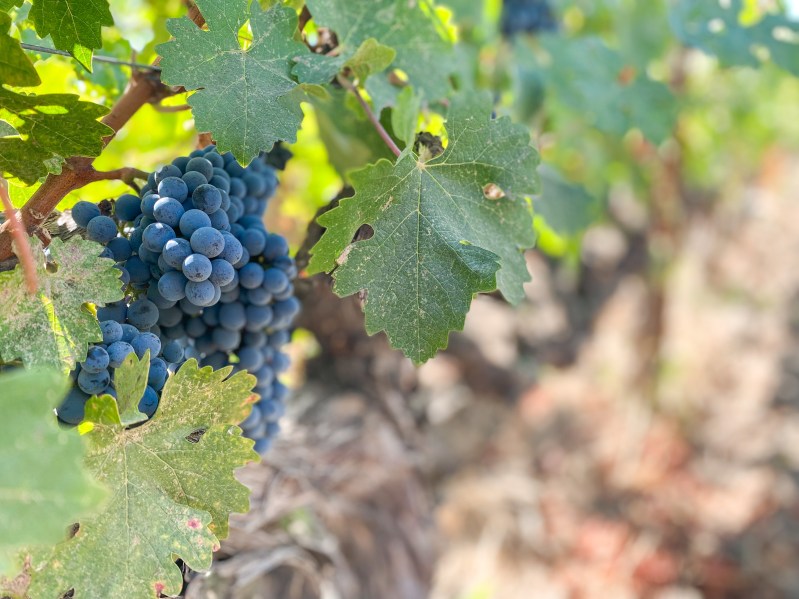 If you know Napa Valley wine, you know Robert Mondavi Winery. This esteemed winery has been around since 1966, impressing tourists and locals alike with its astounding beauty in both landscape and wine. A tour of Napa Valley's greatest truly isn't complete without a walk through the famous To Kalon Vineyard, recognized as one of the most prestigious Grand Cru vineyards in the world. From Robert Mondavi Winery's exquisite grapes are born a hearty range of beautiful wines, including its famed Cabernet Sauvignon Reserve, Oakville Cabernet Sauvignon, and Fumé Blanc Reserve. This time-honored name seems limitless in its ability to impress. And now, the famed label has, incredibly, outdone itself.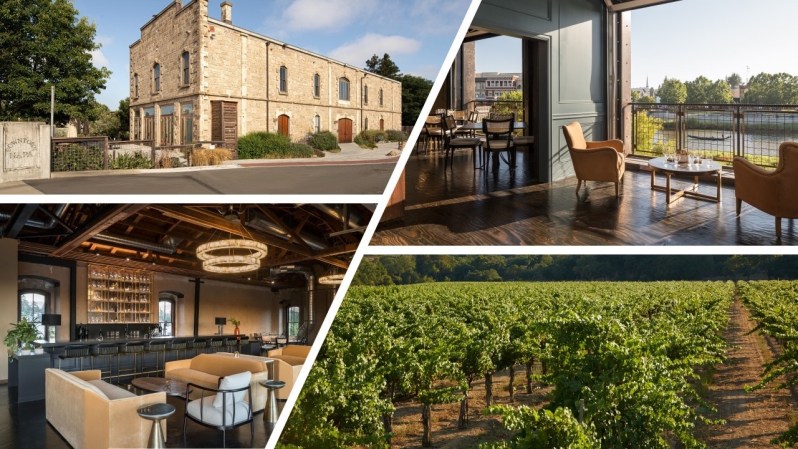 Drink Robert Mondavi wine at the new tasting room
In addition to the classically beautiful and romantic ambiance of the vineyard and winery itself, Robert Mondavi Winery has just opened the doors to a sparkling new downtown tasting room, Arch & Tower. Located in the historic Borreo Building at 930 3rd Street, Arch & Tower is a bright new jewel in the Napa crown. Pairing a gorgeous juxtaposition of old architecture and richness with an edgy yet inviting modern flair, this new hot spot is about to take Napa by storm. The venue is relaxed yet elegant, with a large outdoor terrace overlooking the Napa River, often peppered with gondolas sparkling in the sunset. Inside, the finishes are masculine and warm, inviting you to sink in, get comfortable, and enjoy.
While very adamant about keeping in the spirit of neighborhood camaraderie by encouraging guests to enjoy dinner at any of downtown Napa's impressive restaurants, Arch & Tower's chef Jeff Mosher is presenting some delicious bites that pair perfectly with your selected tastings. Depending on your appetite, you can select from the menu one of four tastings, varying in wines as well as different assortments of food pairings. And we're here to tell you – they're all delicious.
The place is truly spectacular, a simultaneous testament to both Robert Mondavi Winery's history and its future, extending its reach to not only the more experienced wine drinker but now, the younger taster, new to the art of wine and enthusiastic to jump into this world Robert Mondavi Winery has created.
Robert Mondavi Winery's Director of Hospitality Phil Hansell told The Manual, "The honor and responsibility of being a part of the team ushering in this next chapter is humbling. The wine is world-class. The food is authentic, unapologetically Napa, and we want all to be a part of it and enjoy it."
Editors' Recommendations