It now seems like ages ago we were all stockpiling Lysol wipes and hand sanitizer, Googling the best methods for hand washing and disinfecting things we never thought to disinfect before. We were suddenly appalled by ungloved hands, shared spaces, and anything that even hinted at the idea of a germ. I have a very vivid memory of shopping at Home Depot (one of the few stores that remained open in the spring of 2020) and running to the bathroom in order to hide a sneeze, lest I be forcefully removed from the store.
It was a weird time. And during that time, we all became super vigilant (obsessed?) with cleanliness. In our own homes, of course, but especially in public. Restaurants were no exception. For the fortunate few that were allowed to remain open, strict precautions were put in place. Contactless deliveries, plastic barriers, and cocktails-to-go in lieu of crowded bars became a normal part of restaurant operations.
But it's been a minute since all of that initial fear drove us to masks and hazmat suits. And once that burden started to lift, life slowly crept back to normal. For better or worse, those strict rules started morphing into optional precautions, and our plexiglass walls started to crumble. But has the sweet relief of normalcy caused restaurants to not only drop the precautions but go back to even sloppier standards than before the pandemic? New research suggests that might just be the case.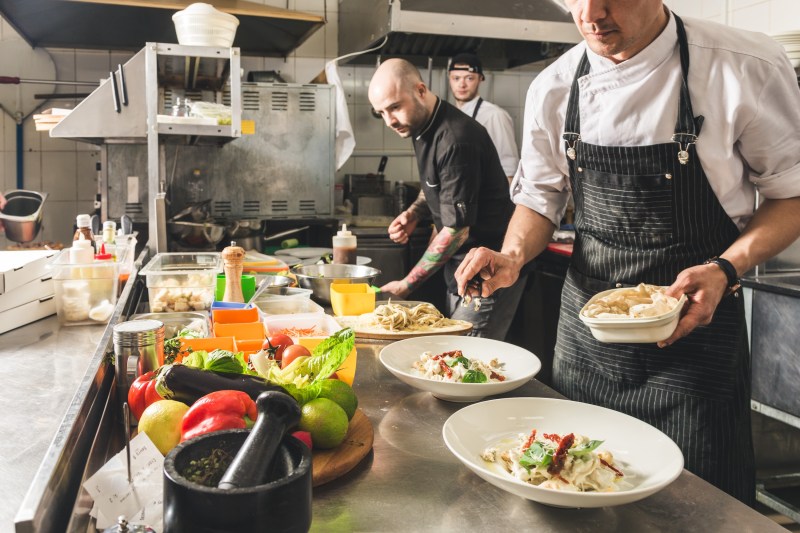 The details of the study
Findings revealed at this year's Nation's Restaurant News Food Safety Symposium suggest that fighting through the COVID-19 pandemic has caused restaurants to slip considerably in food safety standards, which could amount to serious issues like food poisoning. The report analyzed two million restaurant inspections taken between September 2022 and September 2023, and the results weren't great. Loveleen Lohia, customer success manager at Hazel Analytics, told Nation's Restaurant News, "Health department inspection focus has shifted significantly. We analyze 255 health departments…and we've noticed that […] there has been an increase on the regulatory side on citing those violations much more than before COVID."
Handwashing, oddly enough, seems to be the worst offender, with nearly 6% of all inspections citing inadequate handwashing stations. Other top violations included sanitization of food contact surfaces (5.6%), a certified food protection manager present (4.4%), proper cold holding temperatures (3.7%), and food obtained from an approved source (3.5%).
While we can understand the relief at not having to comply with such strict health and kitchen safety standards as are required during a global pandemic, it is concerning that the crisis made things worse in the long run. And while we're delighted to be back to enjoying the pleasure of dining out again these days, this report certainly makes us want to turn right back around and have dinner in tonight.
Editors' Recommendations