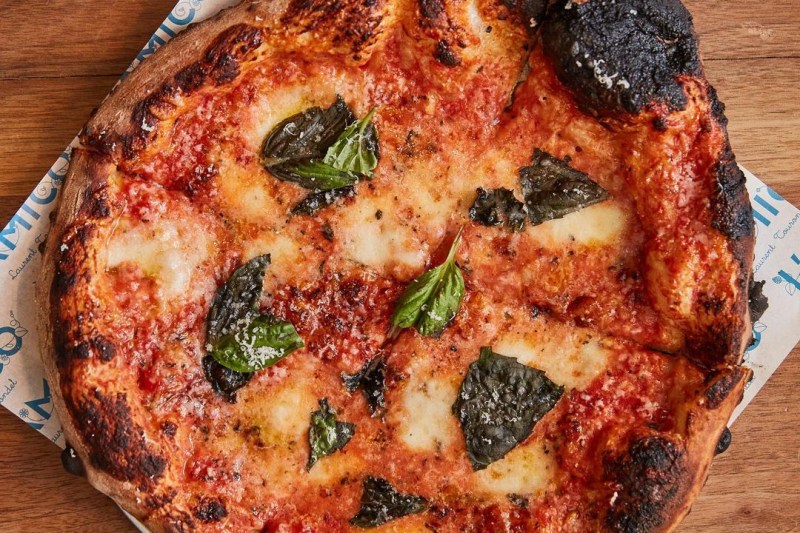 While wine and beer are generally seen as excellent pizza pairings, next time, try mixing some cocktails instead. Think herbal Negroni cocktails or the citrus brightness of a spritz — all delicious when sipped alongside savory pizza. In fact, according to Jason Hedges, author of The Seasonal Cocktail and Beverage Director of LT Hospitality, including restaurants like L'Amico and Skirt Steak, this wide range of flavors makes pizza and cocktails the perfect pairing.
"Flavor profiles that can work well with pizza are acidity, bitterness, and sweetness," explains Hedges. "Acidity can cut through the richness and heaviness of the pizza, while bitterness can provide a contrasting element. Sweetness can add a nice balance to savory pizza flavors."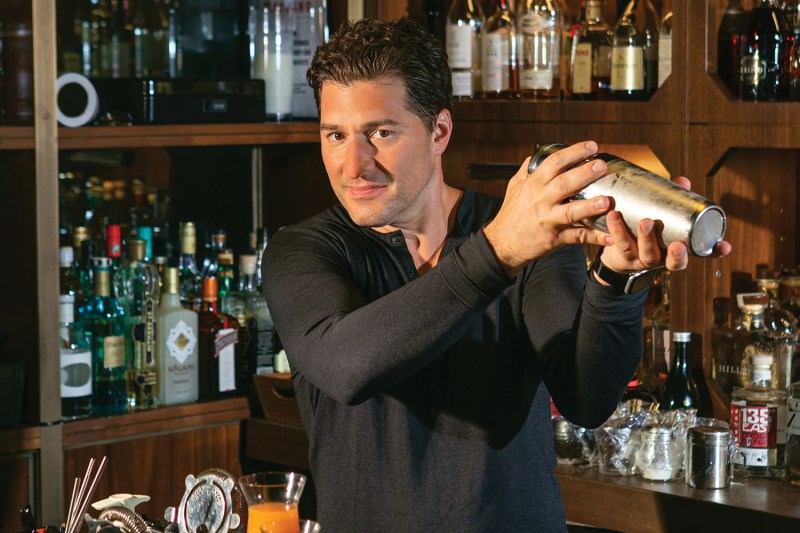 Curate the pairing according to the seasons
So, what goes good with pizza? In Hedges's opinion, the classics are some of the best cocktail pairings for pizza.
"There are a few options that stand out," said Hedges. "The bitterness of a Negroni can pair nicely with the rich and savory flavors of pizza while the herbal and citrusy notes offer a refreshing contrast. Another classic Italian cocktail that works beautifully with pizza is the light and effervescent Aperol Spritz. Its slightly bittersweet orange flavors pair well with the savory flavors of the pizza. And the Margarita—one of my favorite pairings with pizza—combines citrusy and tangy flavors that cut through the richness of the cheese and toppings, providing a refreshing balance."
For inspiration, one should also think outside of Italian food and ingredients for what pairs well with pizza. One key element to consider when pairing cocktails and pizza is factoring in how the pizza was cooked. Wood-fire-cooked pizza, such as Neapolitan-style pizza, is quite different from pizza cooked in a gas oven, influencing flavor profiles and resulting in different cocktail pairings. "A crisp and effervescent cocktail could work well with a gas-cooked pizza," explains Hedges.
Finally, there's seasonality; in Hedges's opinion, this is a major factor in pairings. Play into what's in season for both cocktail and pizza ingredients. "Just as agricultural ingredients, which of course are contingent on the turn of the seasons, guide culinary menu edits, the same applies on the beverage side," said Hedges. "The two are constantly in harmony with one another."
However, ultimately in Hedges's opinion, it really comes down to personal tastes. "The best cocktail pairing for pizza is subjective and can vary depending on personal preferences and the specific pizza flavors," said Hedges. "It's always fun to experiment and find combinations that you enjoy!"
Occhi Verde
Since all the pizzas at L'Amico are cooked in a wood-fired oven, the flavors perfectly match the Occhi Verde (Ojos Verde). Crafted from smoky mezcal and bright citrus, the recipe is featured on page 68 of The Seasonal Cocktail and personal favorite of Hedges.
Ingredients:
2 ounces Los Siete Misterios Doba-Yeji Mezcal
3/4 ounce Cointreau
3/4 ounce lime juice
3/4 ounce fresh cucumber and jalapeño juice
1/4 ounce agave syrup
Method:
For the fresh cucumber and jalapeño juice:
Slice the ends off a few large cucumbers, roughly chop, and add to a juicer. Add 1 seeded and roughly chopped jalapeño to the juicer. Bottle and refrigerate.
For salt and tajin rim:
Combine equal parts salt and tajin in a pint container or mason jar. Cover with a lid and shake to combine.
For cocktail:
Shake all ingredients and strain into a salt and tajin-rimmed rocks glass with one piece of block ice.
Editors' Recommendations