Charlottesville may be a college town but they certainly have a great variety of foodie spots that aren't geared to college tastes or wallets. While all of these aren't bank breakers, they still have a level of quality, design and uniqueness that we deemed worthy of writing about. Here goes:
While we tend to love a good diner, the Blue Moon has an amazing layer of punk attitude melded with Southern hospitality that makes it iconic. We can't tell you how excited the waiter was who presented us our pancakes with a powdered sugar image of Captain Kirk freshly emblazoned on top. We sat at the counter and witnessed preppy families getting their day started as well as worn out hipsters who were recovering from the previous night's partying. With live music on Wednesday, Thursday and Friday evenings, plus the original detailing's of a real 1950's diner, Blue Moon is a true piece of local legend.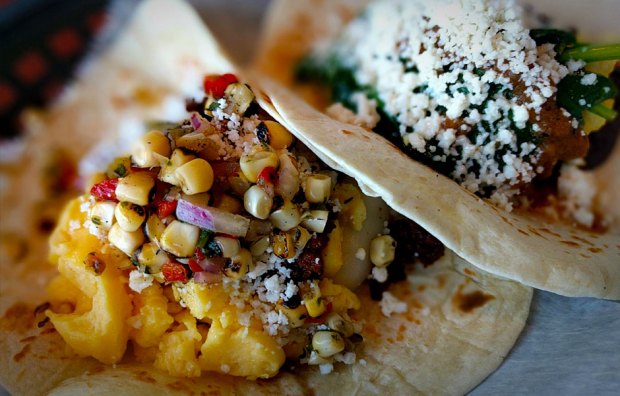 While we love the Southern fare of Virginia, it's refreshing to try something new. Brazos is famous for their Austin style (read breakfast style) tacos. Located a bit out of the touristy center, it's a nice break from the "ye olde Thomas Jefferson" everything.
We got down on the Meatwad (Brisket, chicken, and bacon, avo-verde, honey-jefe, and salsa roja. With tomatoes and onions) and the I Willie Love You (Scrambled eggs, mashed potatoes, sliced avocado, roasted corn pico and queso fresco) and were not disappointed.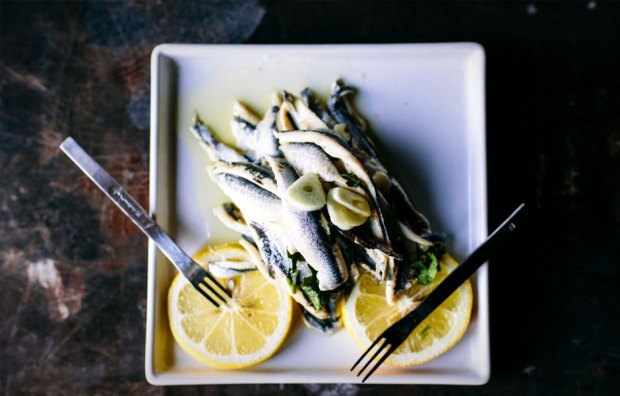 Tired of the fast food all over town, chef Thomas Rahal wanted to focus on organic and artisanal food and wines with Mas Tapas. His Spanish themed spot has taken off and we can attest that every small plate we tasted was exceptional. The sangria wasn't too bad at all, but watch out if you order a pitcher as they are large and in charge. MAS is a participant in the Charlottesville/Blue Ridge Locavore community, and a charter member of the Piedmont Environmental Council's Farm Fresh to Table program. We have to give chef even more kudos for posting recipes on his site too. That gazpacho may just get made as soon as this piece gets posted.
While we have covered Red Pump in the past, we saw a different side of the restaurant on this trip by eating at the bar. We walked by the restaurant twice before realizing they had opened up the entire front to the historic downtown mall to bring in the summer breezes and offer an al fresco atmosphere. We got down on the coffee roasted beets, a Margarita pizza from their wood burning oven and washed it all down with wine from their Pippin Hill winery just up the road. No reservations needed, but come early and pull up a seat.
Editors' Recommendations