Unless you've been featured on MTV "Cribs" it's unlikely you have a full-on bar in your house, which means the only time you get the delicious taste of beer on tap is when you're at one.
But now, thanks to Fizzics, you can have beer taste like it's straight from the tap in the comfort of your own home without all the weird bar people.
Beer is arguably at its best on draft, but most is sold in bottles or cans. The taste between the two can be massive. The Fizzics system fixes that, using a combination of fluid and sound to bring out the most in your beer of choice. That's right– sound. Here's how it works: load up your beer, anything from a 12oz can to a 64 oz growler straight from your favorite microbrewery. Pull the handle forward and your glass is filled with beer, calibrated for the perfect amount of carbonation thanks to the pressure system. Then, push the handle backward to initiate the badass "sonication process," where sound waves turn the beer's carbonation into Micro-Foam. This ain't your grandfather's beer foam: it's designed to have uniform bubbles, making it perfectly dense, creamy, and flavorful.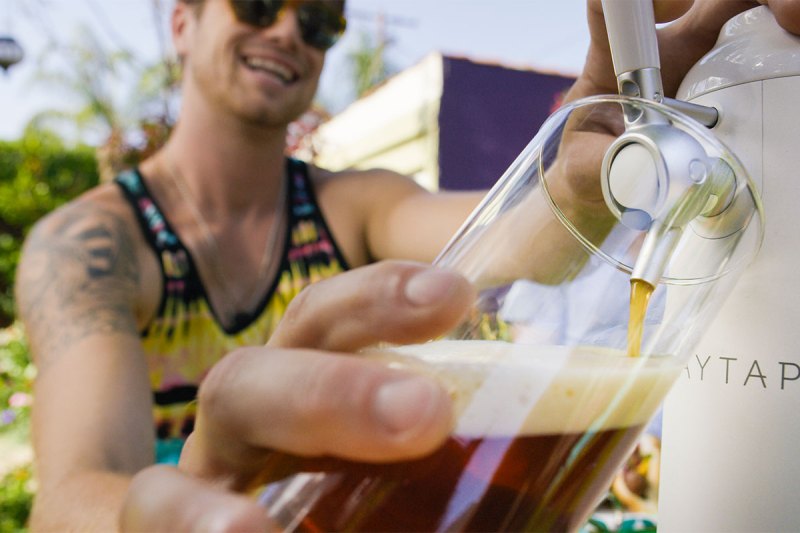 Beer snobs and casual Bud Light drinkers alike will love Fizzics. It's ridiculously easy to use and requires no CO2 filters or cartridges. A couple of batteries, your favorite brew, and you're set.
And now they have the Waytap, which is portable and sleek: take it with you on your camping trip, tailgating, or to the backyard pool. Or, just put it on your kitchen counter and take a congratulatory sip every time someone compliments or covets it. On second thought, don't do that– that's a terrible idea; the comments are bound to be endless.
If you're not yet convinced this is the answer to your non-bar beer drinking woes like muted taste, flat body, and lackluster foam take it from some brewmasters who tried it for themselves. It's received rave reviews from Lakefront Brewery, Weyerbacher. Goose Island, and Mispillion River just to name a few.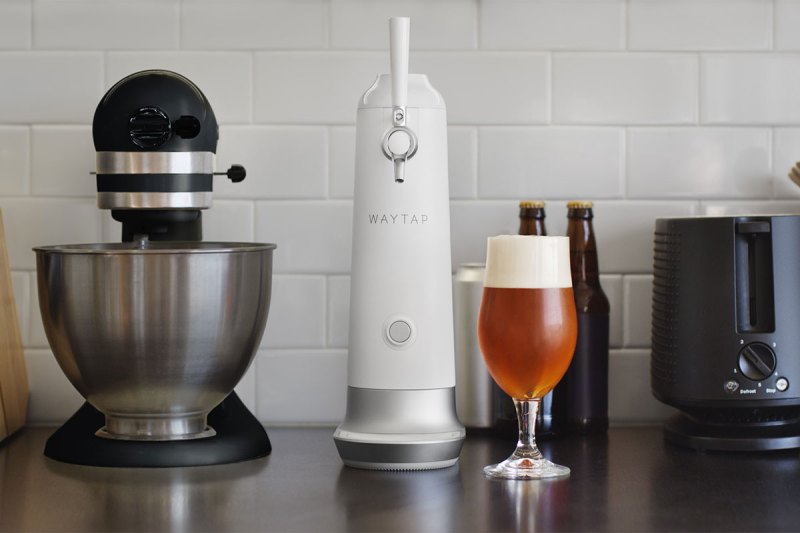 If you want the original, you can get the Fizzics Beer System for $169.99. If you want the portable version, the Waytap, which can accommodate bottles and cans 12 oz- 25oz, you can get it through their Kickstarter–deliveries should be made in December.
With Fizzics, great beer is possible anywhere.
Editors' Recommendations