Last year, eighth-generation distiller Freddie Noe released Little Book Chapter 1: The Easy (more on that here). It was a blend of four whiskeys and effectively introduced the world to Noe, whose father Fred Noe is the current Master Distiller at (Jim) Beam. This year, Freddie is back with his second release, Little Book Chapter 2: Noe Simple Task.
Just as with the first release, Noe intended to create a blend that would showcase a flavor profile that was not currently on the market. To do that, he blended uncut and unfiltered eight-year-old Kentucky straight rye whiskey (119.8 proof), 13-year-old Canadian rye whisky (111.9 proof), and 40-year-old Canadian whisky made from 100% corn (137.8 proof). The final proof on the blend is 118.8, or 59.4 percent alcohol by volume.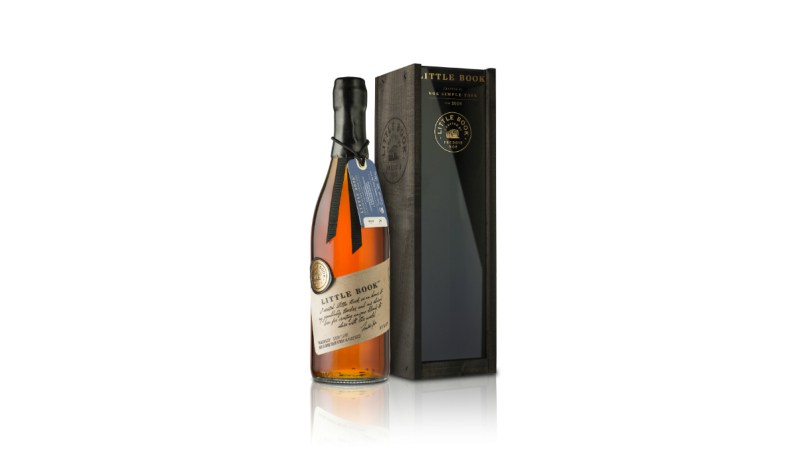 "For Little Book Chapter 2, I was inspired to work with the extra-aged Canadian whiskies I tasted while visiting our Canadian distilleries last year, but I knew I had my work cut out for me," Noe said in a statement. "The floral, fruit notes Canadian whiskies achieve really intrigued me, along with the aging and production styles that are so different from what we do here in Kentucky. It was a step outside my comfort zone to bring these two worlds of whisk(e)y together, and I'm really proud of the unique blend I was able to achieve."
If you're wondering why they chose the name – aside from the necessary pun – it was because, as Noe said, the blending process was not easy. What made it into bottles as Little Book Chapter 2 was the result of over forty different blends (with the winning blend being number 29). What made it difficult for Noe, according to the brand, was being able to successfully incorporate the strong flavor profile (and proof) of the extra-aged Canadian whisky.
Watching his son go through this process was a proud moment for Fred Noe.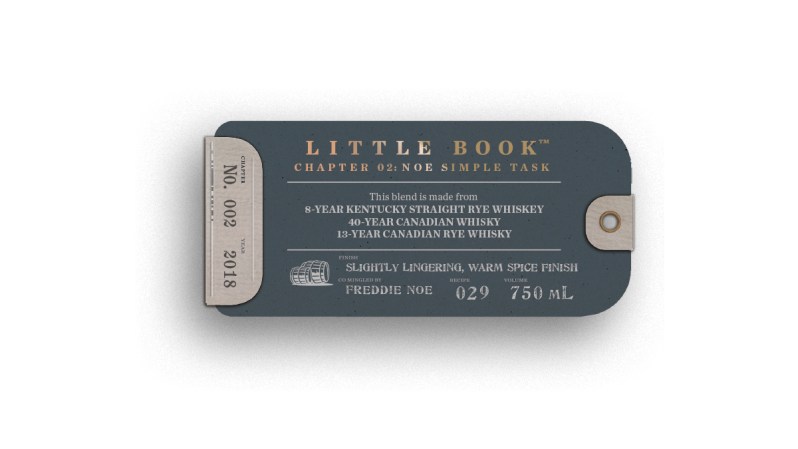 "Freddie is a real perfectionist, and he doesn't rest until he's completely satisfied with the final product. I really enjoy his latest labor of love, and I can't wait to see what he comes up with next," he said in a statement.
As for the flavor profile, you can expect both fruity and floral notes coming out in full force to balance out the rye spice characteristics. A long finish is rich in caramel and spice.
Little Book Chapter 2: Noe Simple Task is available in limited quantities nationwide for the suggested price of $100. Seeing as it's already won Double Gold at the 2018 New York World Wine and Spirits Competition, don't expect it to last too long on the shelves of any liquor store.
Can't find Little Book Chapter 2? Why not check out The Best American Bourbon, Rye, or Single Malt Whiskey from The Manual Spirit Awards 2018?
Editors' Recommendations