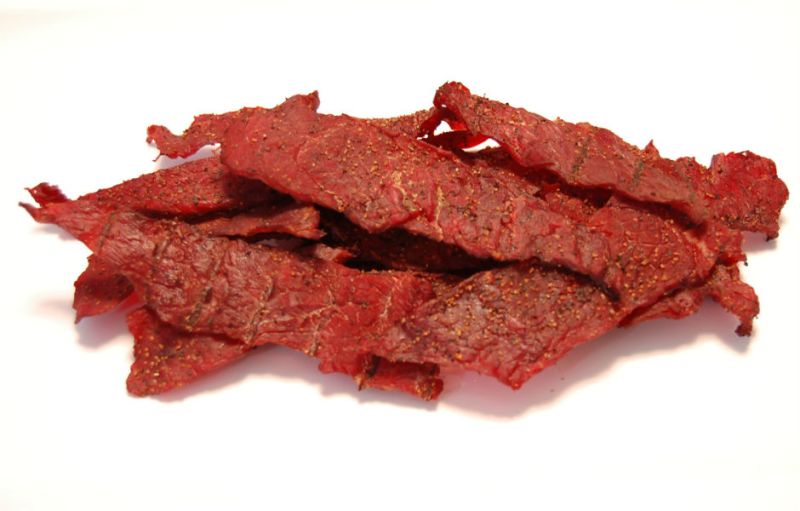 We thought we knew what jerky was until we read the description Kate Fidducia wrote in her new book "The Jerky Bible." "There is a difference between drying and preserving meat and making meat jerky," she writes. "When drying meat that has to be rehydrated later on, the meat has to be cooked first, then dried. When meat has been cooked and dried, it can be stored in a freezer for up to one year. Meat jerky, which does not require that it is cooked, can be stored in zip-top bags for two to six months."
Jerky has been enjoying a resurgence in recent years, with people making their own as a way to save money, Paleo diet enthusiasts noshing away at the stuff, and athletes using it as a source of power-packed protein. What meat lover doesn't love jerky? Fidducia, a cookbook author, decided to write "The Jerky Bible," the definitive guide to jerky.
In it she traces the history of the beloved meat snack, from its beginnings as a Native American and ancient Egyptian snack, to its popularity today. She also goes over the right and wrong ways to prepare jerky, giving directions on how to dry, cure and preserve every type of meat — fish, poultry, beef and venison. Fidducia tells you how to select the right cut of meat, set the right temperatures, and how long you should prepare it.
Once you read "The Jerky Bible," you'll have the low-down on how to make this tasty snack that can be used to fill you up in between meals, as a post-workout snack, or something to take with you on hiking trips. You can even serve it to your friends and family!
"The Jerky Bible," $16.95 at skyhorsepublishing.com.
Editors' Recommendations