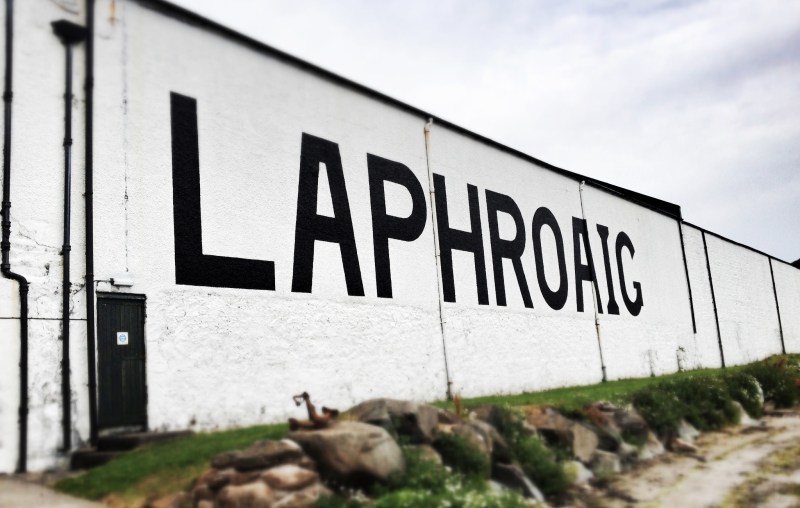 Scotch drinkers fall into two categories: Those who love Islay whiskies, and those who detest them. And no other distillery embodies the intense peat-smoke Islay flavor like Laphroaig. Located along the southern coast of Islay, an island off Scotland's mainland in the North Atlantic Ocean, the Laphroaig distillery has operated since the 1815, pumping out a dram so pungent, peaty, and distinct, that even an amateur could identify a glass of the fiery amber liquid from smell alone. Laphroaig, in other words, is an acquired taste – but once you have it, few other Scotches can compete.
So if you're just learning about Scotch now, or want to get adventurous with your next buy, here are the three best bottles Laphroaig makes.
Quarter Cask
First introduced in 2004, Laphroaig Quarter Cask differs from its brethren bottles due to a unique aging process. The whisky spends its first five years maturing in the same large barrels as most any other Scotch. But for its final seven months of maturation, the spirit is aged in smaller barrels known as quarter casks. Doing so allows the whisky to "age" much faster, as it greatly increases the liquid's contact with the barrel.
The result is an extremely smooth and complex dram on par with much older whiskies that maintains Laphraoig's signature peat smoke, seaweed, and iodine flavors. Combine top-shelf flavor with a middle-shelf price tag (about $50), and you have one of the Laphroaig's most popular bottles.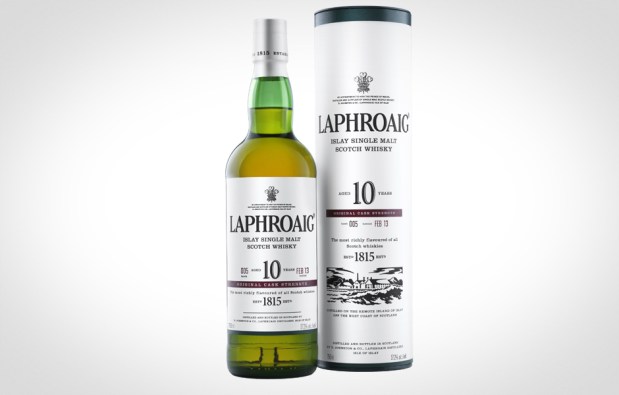 Original Cask Strength
Not to be confused with Laphraoig's standard 10-year-old bottle (which is also good), Cask Strength is bottled at natural distillery strength – meaning it hasn't been watered down in the slightest. That means your staring down the glass at around 55 to 60 percent ABV (110 to 120 proof). Add in a supreme blast of peat smoke, salty sea air, and iodine, and you're looking at one of the most intense drams you can buy. And damn, it's good – as in, it's won dozens of awards since 2001, including Best Scottish Single Malt in 2005 from Whisky Magazine.
Pro tip: To open up the complexities of this knotty dram, add in a teaspoon of room-temperature water. But no ice!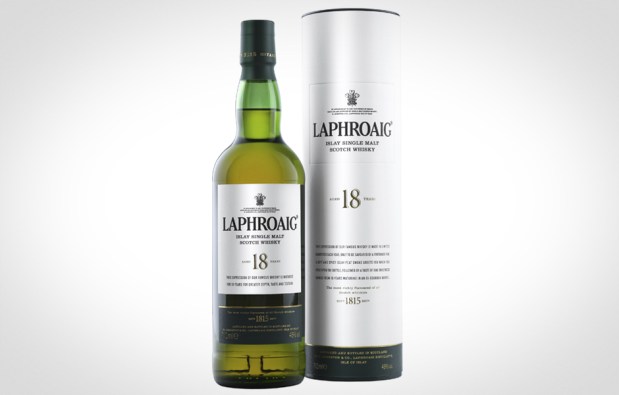 18 Year Old
Rich in flavor but more balanced than the younger Laphroaigs, the 18-year-old may be the best bottle from this distillery to convince a skeptical taster – that is, if you can get your hands on a bottle, which are limited each year. The peat flavor is still there, but it's subtler than what you'll find in the Quarter Cask and (especially) the Cask Strength. And you'll find a wealth of undertones in this dram that range from orange and spice notes to anise, dark chocolate, and licorice. If all that sounds like your cup of, well, whisky, be prepared to lay out around $125 for a bottle.
Be sure to check back with The Manual next month for the best three whiskies from Bushmills.
Editors' Recommendations