There was a time when people celebrating Pesach (Passover), Purim, or Rosh Hashanah (the Jewish New Year) resigned themselves (or sometimes looked forward to nostalgically) to drinking Manischewitz, a syrupy sweet wine using the American Concord grape as a base. The world has evolved and winemakers around the world offer up certified Kosher wines from a huge variety of grapes and in a wide variety of styles, including sweet, semi-sweet, dry and sparkling.
"What's happened is the Kosher consumer, especially the younger crowd, wants great wine and a great variety," says Jay Buchsbaum, vice president at Royal Wine, a New Jersey-based importer that has its roots in Manhattan's Lower East Side circa 1848. "We want it all and should get it all."
Unlike with food — observant Jews are restricted from eating shellfish, pork, and, during Passover, yeast-leavened breads along with certain food combinations and preparations — certified Kosher wine doesn't (or shouldn't) restrict the options and styles of wines available, according to Buchsbaum. ""With wine, it's about the oversight: the Rabbi being there to be certain that the winemaking process is kept pristine and clean both on a spiritual and physical level." Kosher wines classified as meshuval ("cooked") wines have an extra step during production that, to some drinkers, lowers the quality of the wine, but even there, technology has helped greatly improve the available options.
In the past couple of decades, many winemakers from Australia, California, Morocco, New York, France, Spain, and, of course, Israel have dedicated certain fields and production facilities to making Kosher wines. "Today we have first-growth Bordeaux, including Chateau Lascombes, and amazing wines from California like those from the Herzog wine cellars, that consistently garner high scores from the wine press," says Buchsbaum.
Fans of sweet wines, sparkling Moscato, and even Champagne have plenty of options. For Passover, where tradition dictates each guest drink "four full cups of wine," having access to the good stuff is fairly important.
"What's really cool is that Passover, even though it's not the most important holiday [on the Jewish calendar], it is the most celebrated," says Buchsbaum. "Passover only requires that you come and eat. It celebrates the freedom of the soul, and everyone wants to be free. It's a cool holiday to celebrate."
So whether you're bringing the wine for a friend's Seder dinner or hosting your own, want to upgrade a traditional brisket-and-bitter-herbs-fueled reading of the Haggadah or host a Seder-inspired party, or just, you know, have a lovely wine on a Tuesday, consider the following bottles.
Note: If you're attending a Seder and are not observant (i.e. you don't keep kosher), let your host open and serve the bottle. You doing it can nullify the kosher classification (unless the wine is certified meshuval — then you're golden).
Gilgal Cabernet Sauvignon 2013 – $14
Produced from grapes grown on the cool slopes of the Golan Heights, these wines are a tangible testament to the environmental variation found in Israel (it's not all deserts and beaches). Aged 12 months in small French oak barriques, you'll find all the notes of a classic Cab: ripe black cherry, vanilla, cassis, and a hint of black pepper, but with softer tannins than you might find in a Napa Valley counterpart. Pair with lamb, beef brisket, or osso bucco.
That spiral on the label? It's not the maze from Westworld. It's a reference to concentric ancient stone circles, like the Rujm el-Hiri, and ties into a number of sites named Gilgal in the Hebrew Bible.
Herzog Lineage 2016 Chardonnay – $20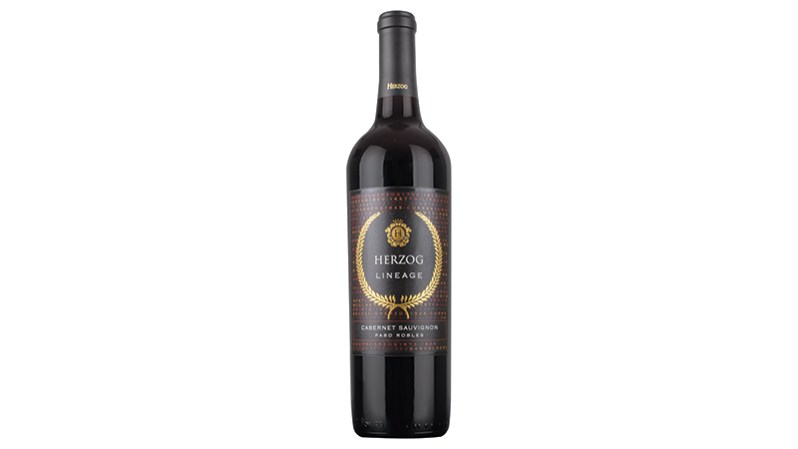 Part of a new series of accessible wines from this Oxnard, California-based winery, the Chardonnay features grapes harvested in the cooler-weather Clarksburg region near Sacramento. Full-bodied, but with notes of citrus and tropical fruits, the wine should please both the traditionalist seeking a more lush Chard and the fan of brighter, citrus-driven Chardonnays. Pair with fish, roast herbed chicken, cheeses or dates, and honey. The Lineage series also features a new expression, Choreograph, which is a red field blend of 12 grape varieties from the Prince Vineyard vines in Clarksburg.
Psagot Edom 2014 – $35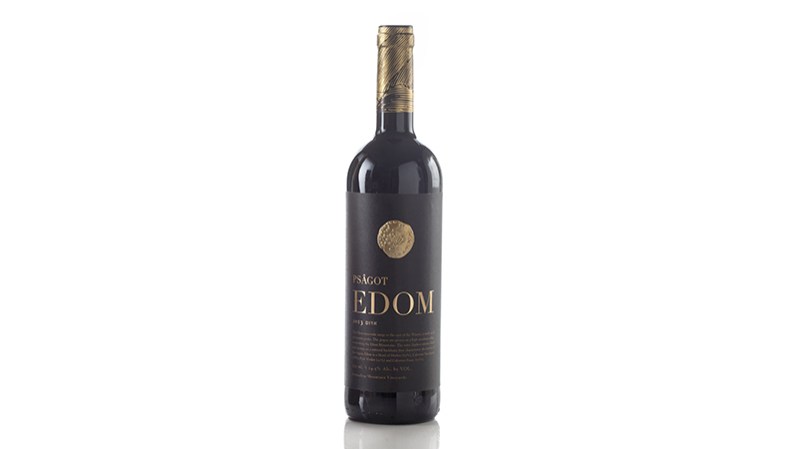 Israel is one of the ancestral homes for winemaking (wine shows up a lot in the Bible), and in the past couple of decades, the country's makers have gotten as serious as any region in the world. Working with vineyards high on Jerusalem Mountain (part of a chain called the Edom Mountains), this Bordeaux-style blend of Merlot, Cabernet Sauvignon, Petit Verdot, and Cabernet Franc is one to keep on hand year-round for evenings when the $6 Costco buy won't cut it. This is another perfect match with steak, lamb, or sausage pizza (when you're not worrying about the rules). It is also available in a Meshuval variation.
Chateau Lascombes Margaux 2015 – $120
"This is a great host/hostess gift for the serious wine drinker," says Buchsbaum. "If you're visiting someone and they know their wines, it's a really wonderful option." A blend of 50 percent Cabernet Sauvignon, 47 percent Merlot, and 3 percent Petit Verdot, Chateau Lascombes benefitted from new owners and a new life starting in the early 2000s and the wines today are complex, age-worthy, contemporary and delicious. The 2015 vintage considered a particular standout.
Yarden Gewurtztraminer 2017 – $20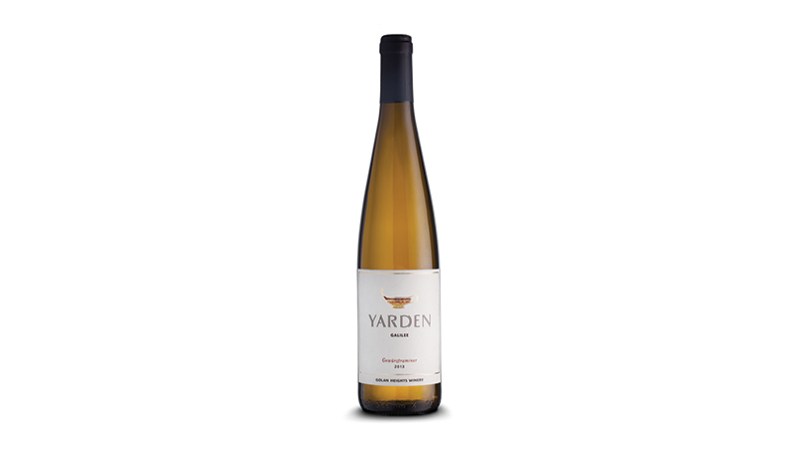 Gewurtztraminer is an intriguing German grape that can range from quite sweet and perfumey to herbaceous and vegetal, depending on the production process. But for fans of adventurous whites, it's a great go-to for cheeses and dessert dishes, along with spicy Asian dishes where the aromatic lychee notes and off-dry character works nicely. From vines in the Galilee appellation of northern Israel, specifically the Northern Golan Heights, this complex, just barely off-dry wine features notes of lychee, apricot, candied orange, and a hint of pineapple with a slightly herbaceous finish.
Editors' Recommendations