Trying to understand everything about wine all at once is an impossible endeavor. Wine is a beautifully complicated, ever-changing quiddity, and even the most decorated and prestigious wine experts in the world often find themselves confounded by its constant little surprises.
That isn't to say that, if you care to, you shouldn't become educated on the subject of wine. It's a hobby and a passion that's tremendously fun to pursue, and there's much to learn on the matter.
If you find yourself in the beginning stages of your wine education, just as in everything, you'll want to start with the basics. It's possible that up until now, you haven't put much thought into the several different kinds of wine there are, except for, say, red and white. But while there are obviously exceptions within every hard and fast rule, for the most part, wine can be broken down into roughly nine categories. Here we'll take a minute to break those categories down, explain what they mean, which wines fall into them, and, our favorite – how to drink those wines.
Sparkling wine
We hate to label any of these categories a favorite – all are beloved, of course – but it's hard not to have a special fondness for the sparkling section. It is, after all, where Champagne lives.
But sparkling wines are so much more than just Champagne. In fact, true Champagne comes from only just one specific region in France, whereas almost every wine-producing country makes a sparkling concoction. In Italy, you have Prosecco. In Spain, Cava. In Germany, Sekt. The list of bubbly brands is long, and it's a fun list to explore.
Pair your sparkling wines with mild cheeses, green vegetables, and shellfish. Also, parties.
Prevailing flavors: Citrus, peach, and light berries.
Light-bodied white wine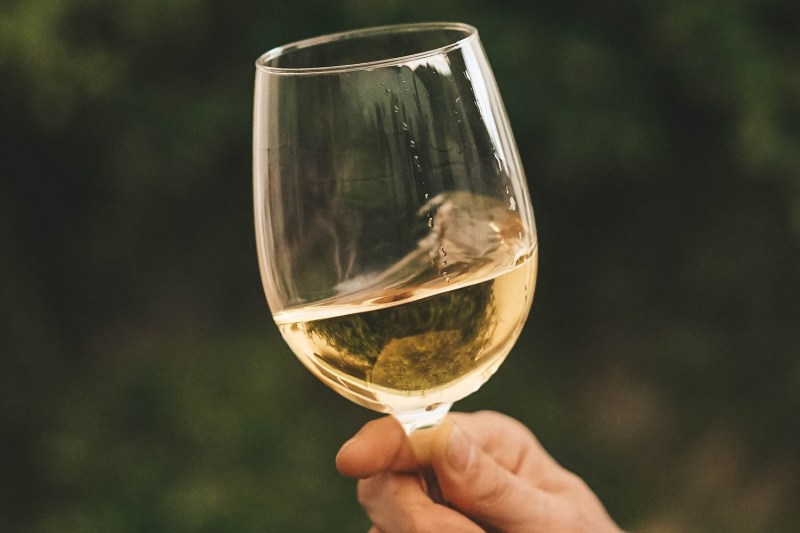 Light-bodied whites are sometimes said to be the "beer of wine," because they are easy to drink and pair easily with a huge variety of foods. Known for their light, herbaceous flavor, these wines are some of the most popular in the world. They have a high acidity level, which makes them very bright, and crisp on the palette. Most often, these are enjoyed as young wines as they do not age as well as other varieties.
Examples of this variety are Pinot Grigio and Sauvignon Blanc.
Pair your light-bodied whites with fish, nutty cheeses, shellfish, and fruits.
Prevailing flavors: Green herbs, apple, citrus, bell pepper, and melon
Full-bodied white wine
Full-bodied white wines are rich, creamy, and luscious. Unlike other whites, these are usually wines that have been aged in oak barrels, the way you would age whiskey. Like whiskey, through the barrel aging process, these wines become smooth and complex in their flavors.
Examples of this variety are Chardonnay, Viognier, and Muscat.
Pair your full-bodied whites with chicken, pork, and roasted vegetables.
Prevailing flavors: Stonefruit, apple, pineapple, butter, cream, oak, and vanilla
Aromatic (sweet) white wine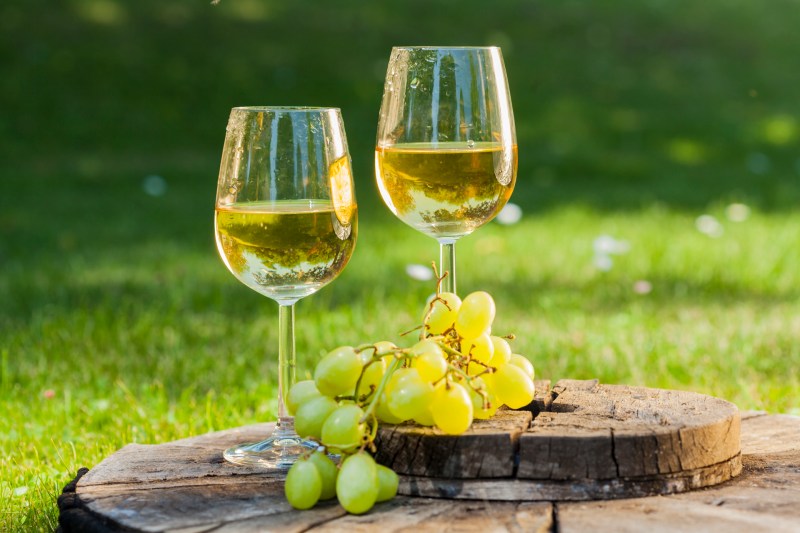 These sweet wines also age very well and range in flavor from dry to sweet. Highly aromatic and flavorful, these wines taste almost thick with flavor. People tend to either love or hate their highly perfumed aromas that you can sense the moment the bottle is uncorked.
Examples of this variety are Moscato d'Asti, Gewürztraminer, Torrontés.
Pair your aromatic wines with all cheeses, hearty fish, and spicy dishes.
Prevailing flavors: Honeysuckle, apple, peach, beeswax
Rosé wine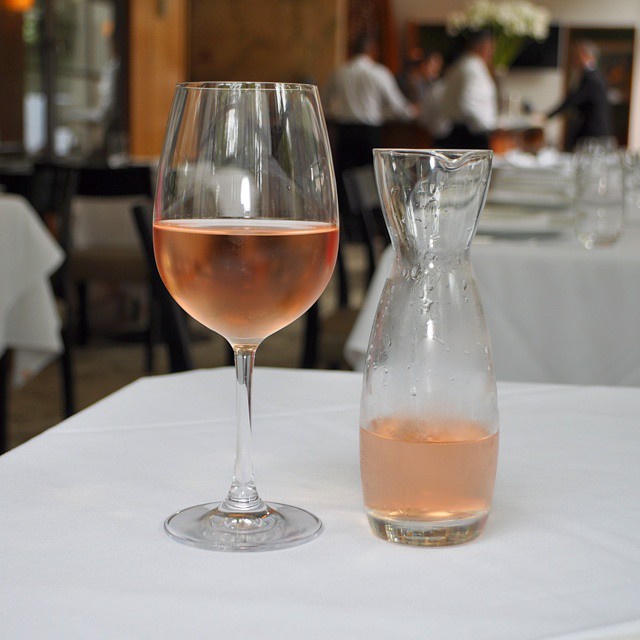 Rosé has enjoyed a renaissance in the last several years. A wine that was once only associated with gossiping grandmothers and Monday night Bunko club is finally getting the respect it deserves. Rosé is made unlike any other wine, getting its pink hue from the skins of red wine grapes. Rosé's flavor is elegant and subtle, and can be sweet or dry.
Rosé wines can be made from any red grape variety, but those used most often are Pinot Noir and Merlot.
Pair your rosé wines with pastas, chicken, pork, and cured meats.
Prevailing flavors: Citrus and strawberry
Light-bodied red wine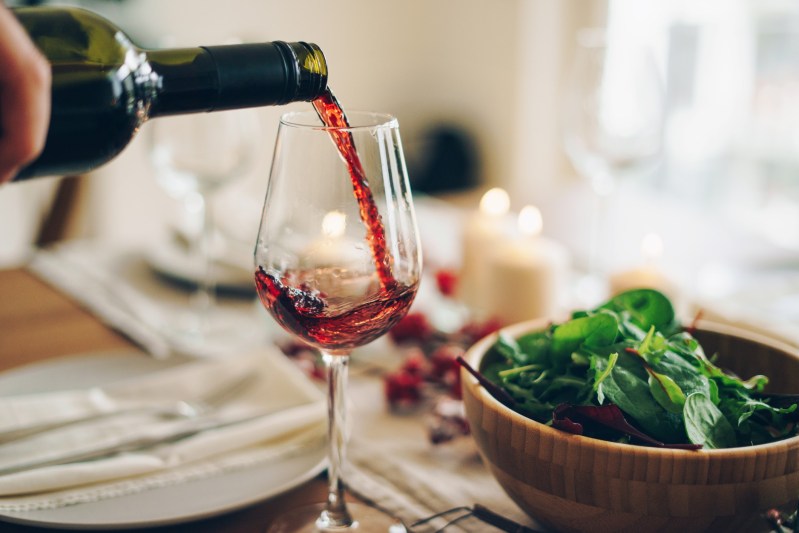 Light-bodied red wines are arguably the most popular on our list. They're light, easy to drink, and have a very light tannin. Their mildly sweet flavor makes them highly popular across the board.
Examples of this variety are Beaujolais, Pinot Noir, and Grenache.
Pair your light-bodied red wines with all cheeses, chicken, pork, pastas, and cream-based dishes.
Prevailing flavors: Mushroom, cherries, and blackberry
Medium-bodied red wine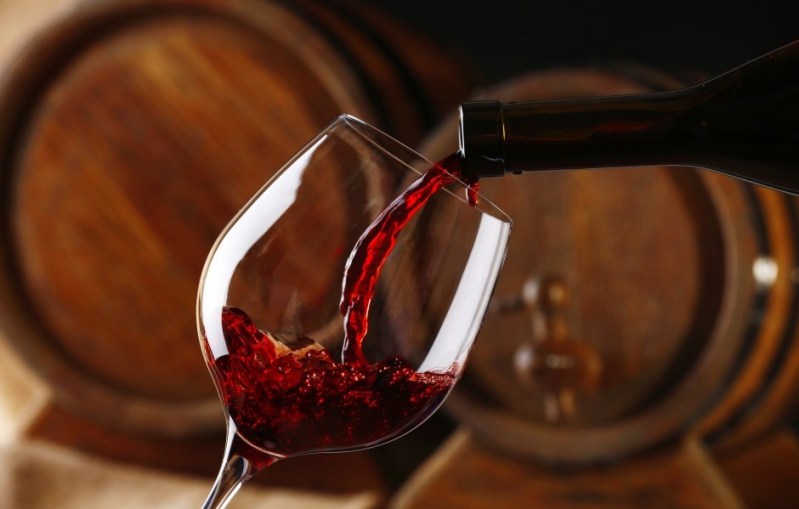 Medium-bodied reds are the perfect balance of boldness, tannin, sweetness, and acidity. This well-rounded flavor pairs beautifully with a wide range of foods but also holds up perfectly on its own.
Examples of this variety are Sangiovese, Merlot, Zinfandel, and Cabernet Franc.
Pair your medium-bodied red wines with cheeses, earthy flavors like mushrooms and nuts, and leaner cuts of beef.
Prevailing flavors: Cranberry, plum, and blackberry
Full-bodied red wine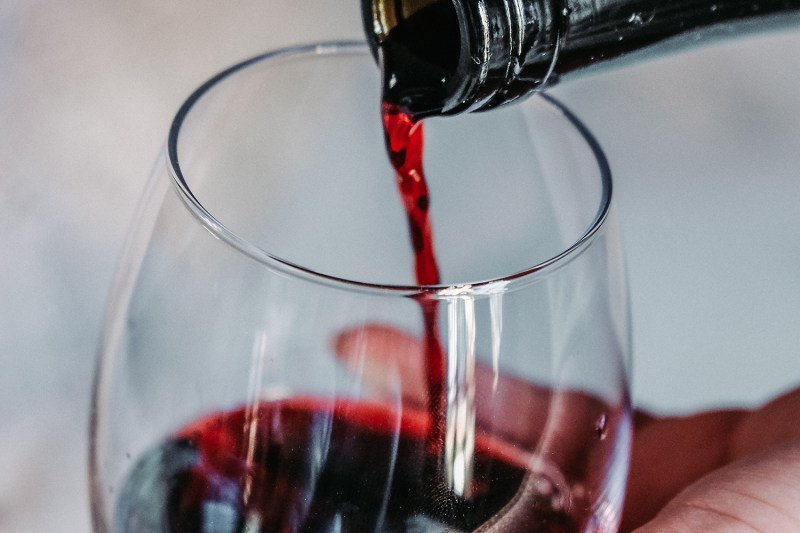 Full-bodied reds are the burliest of all wines. Their deliciously heavy tannin and dark, jammy notes make them the boldest wines, able to take on any seared, fatty ribeye or enormous lamb shank you throw their way. The high amount of tannin molecules in these wines actually soften fat, helping cooked meat to release even more flavor. So they're a perfect pairing for all of your cold-weather comfort foods.
Examples of this variety are Syrah, Malbec, and Cabernet Sauvignon.
Pair your full-bodied red wines with fatty meats, stews, and braises.
Prevailing flavors: Tobacco, cherry, currant, and black peppercorn
Dessert wine
Dessert wines went out of fashion for quite a while, but we're happy to say that they're making a pretty delicious comeback. These are the wines you see in movie detective's libraries or sitting about on a crystal side table in old-timey mansions. As old-fashioned as dessert wines are, though, they're worth getting to know. They range in sweetness, depending on your preference.
Examples of this variety are Port, Sherry, and Madeira.
Pair your dessert wines with any number of sweet treats or desserts.
Prevailing flavors: Chocolate, molasses, hazelnut, and stone fruit.
Editors' Recommendations