Delicious steamed, roasted or grilled, asparagus is a fantastic vegetable to welcome in the summer season. Asparagus is excellent by itself or as a side dish for both steak and seafood. Although quick to prepare, there are some key culinary techniques to follow for the best asparagus results.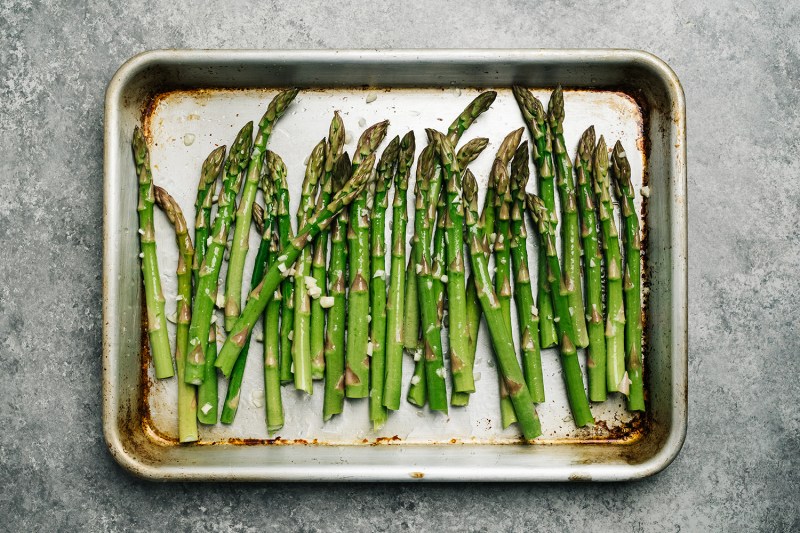 Related Guides
Preparing Asparagus
On the bottom of each asparagus stalk is an inedible woody end­­ — these should be removed. The easiest way to do this is to snap off the ends with your hands. You can also choose to chop them by lining up the stalks and cutting them at the same point.
Cooking Asparagus
There are many ways to cook asparagus and the vegetable can taste quite different depending on the preparation.
Roasting is one of the most popular ways, imparting a rich toasted flavor. Cooking time is important for roasting as the stalks can easily overcook. For the best results, use thicker stalks and coat with olive oil.
Steaming is the best way to enhance the vegetative flavor of asparagus. To steam asparagus, use the thin, young stalks and pay attention to the cooking time. A properly steamed asparagus should still be vibrant green and crisp.
Sautéing asparagus combines the fresh flavor of steamed with the toasted elements of roasting. Chop the stalks into smaller pieces, about two inches, and be sure your pan is hot before adding the asparagus. A lukewarm nonstick frying pan will result in a boiled dish rather than sautéed.
For grilling, use the thicker asparagus as thin stalks are not sturdy enough to sustain the heat of the flames. Be sure to toss your asparagus in olive oil to ensure char and to cook quickly while maintaining a crisp texture for the final product.
Asparagus Fritters
(By Chef Frank Pullara of Culaccino Italian restaurant in Nashville, Tennessee)
As the first solo concept from executive chef and owner, Frank Pullara, Culaccino is a brand-new authentic Italian restaurant and bar located just south of Nashville, Tennessee in Downtown Franklin. Named after the Italian word for the "lasting impression" a cold glass leaves on the wooden table, Culaccino is the embodiment of how food can bring people together to create a long-lasting memory.
These fritters are a nostalgic dish for Chef Pullara. As a child, he enjoyed them every Sunday and considers this a unique combination of comfort food with a balance of vegetables and herbs.
Ingredients:
1 lb asparagus, chopped (remove the lower part that is tough)
1 bunch of scallions, chopped
2 oz basil, chopped
1 oz mint, chopped
1 cup pecorino, grated
1 lemon, zest only
Salt and pepper to taste
¾ cup breadcrumbs
4 eggs
Method:
Mix all ingredients in a bowl until well incorporated. The mixture should be sticky.
Heat up a sauté pan with olive oil and with a spoon or a small dish, add the asparagus mixture to the pan. Lightly press down on the patties to flatten.
Once the one side is golden brown, flip and repeat (cook each side for 2-3 minutes on medium heat).
Once both sides are golden brown, remove from the pan to a dish lined with a paper towel to remove access oil.
Serve hot. At Culaccino, the fritters are served with a saffron aioli and pecorino cheese, but they can also be served with a tomato sauce, or a sprinkle of sea salt and lemon juice.
Spiced Asparagus Stir Fry
(By Chef Srikant Singh of Happy Bellyfish Cooking School)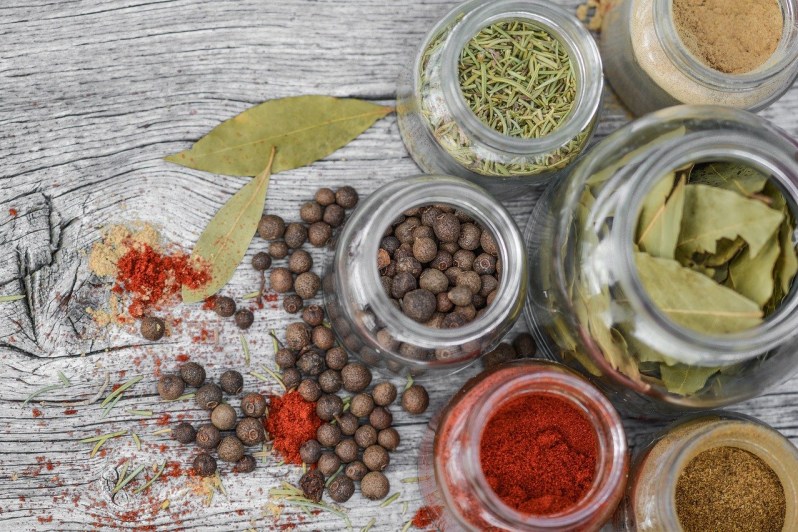 Ingredients:
A bunch of green asparagus (8-10 oz)
2 potatoes
2 medium carrots
1 tsp of minced ginger
2 tsp fennel seeds
1 tsp dry oregano
Black pepper and salt to taste
Olive oil for frying
Method:
Peel the carrots. Cut off about 1/2 inch of asparagus at the bottom if it's too hard.
Chop the carrots and asparagus in equally sized chunks. Chop the potatoes in 4-6 pieces each.
Heat the oil in a nonstick pan. Add the ginger and fennel seeds, stir and let cook for about half a minute, until the aroma is released.
Add the chopped vegetables and mix well. Then, reduce the heat to medium-low, cover the pan with a lid, and let cook for about 15 minutes, or until the vegetables are ready and to your liking.
When the vegetables are almost ready, mix them well once again. Add oregano, pepper, salt, and mix one last time before serving.
Editors' Recommendations