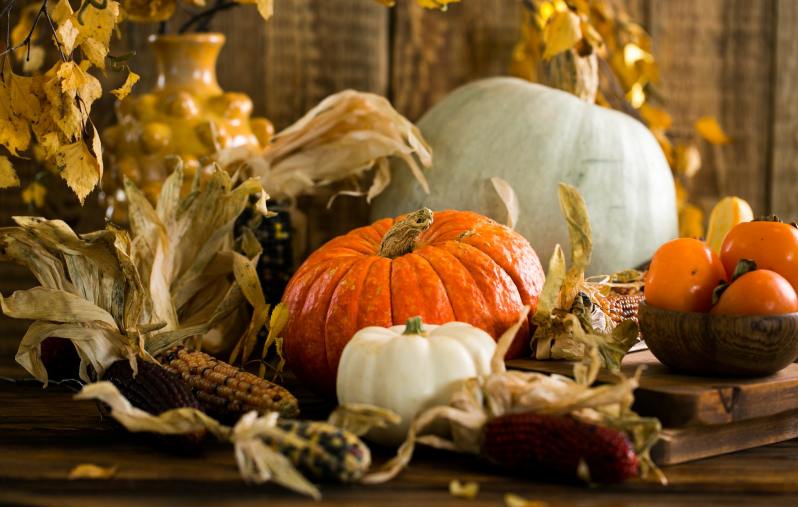 Look, we all love pumpkin spice. Whether we care to admit it or not, it's delicious, and there's just no getting around it. But, as with everything in life, there can be too much of a good thing. This time of year, greedy pumpkin spice is hard to avoid. It even came for Spam, for God's sake.
The thing is, though, fall flavors aren't just about pumpkin spice – no matter what almost every product on the shelf is trying to tell us right now. Fall dinner recipes should include all of the warm and comforting, cozy and homey spicy sweet flavors that make us want to cuddle up by the fire or gleefully purchase yet another flannel shirt.
And while those flavors can be eclipsed by the big round gourd that has the world under its spell this time of year, it's important to remember the equally delicious fall ingredients, like maple and hazelnut, chai, and ginger.
So if you, like us, have been looking for fall dinner ideas, but trying to dodge the annoyingly popular pumpkin spice – even just temporarily – until the crazy dies down, these are some great recipes to try that still feel like fall.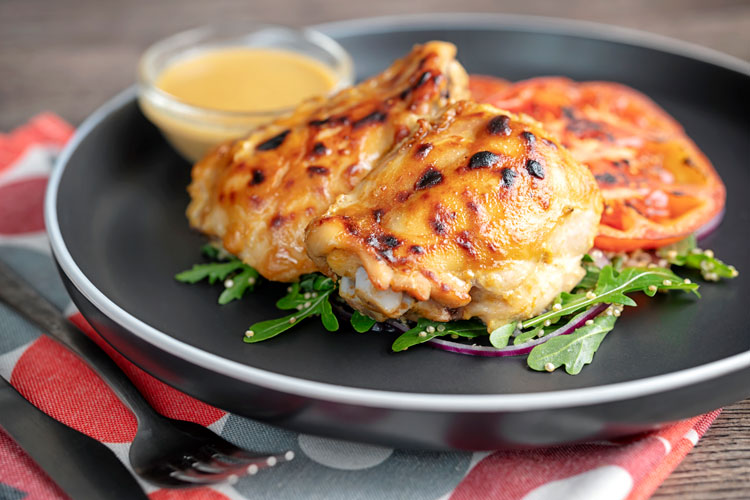 Maple glazed chicken thighs recipe
Ingredients:
8 large boneless chicken thighs, skin on
Juice from 1 orange
4 tablespoons maple syrup
3 tablespoons soy sauce
3 tablespoons brown mustard
3-4 cloves of garlic, minced
2-3 sprigs of fresh rosemary, leaves removed and roughly chopped
1 teaspoon dried oregano
1 teaspoon red pepper flakes
2 onions, sliced
2 tablespoons olive oil
Salt and pepper to taste
Method:
In a small bowl, combine orange juice, syrup, soy sauce, mustard garlic, herbs, and chilli flakes. Set aside.
Season chicken with salt and pepper, then place into a zip-top bag. Pour the orange juice mixture into the bag, thoroughly coating the chicken with the marinade. Refrigerate for at least one hour, or up to 24 hours.
Preheat oven to 400F.
Pour the chicken mixture into a roasting pan, adding the onions at the same time.
Bake 50 minutes until golden brown and cooked through.
Allow chicken to rest for at least 10 minutes before serving.
Serve with mashed potatoes and roasted vegetables.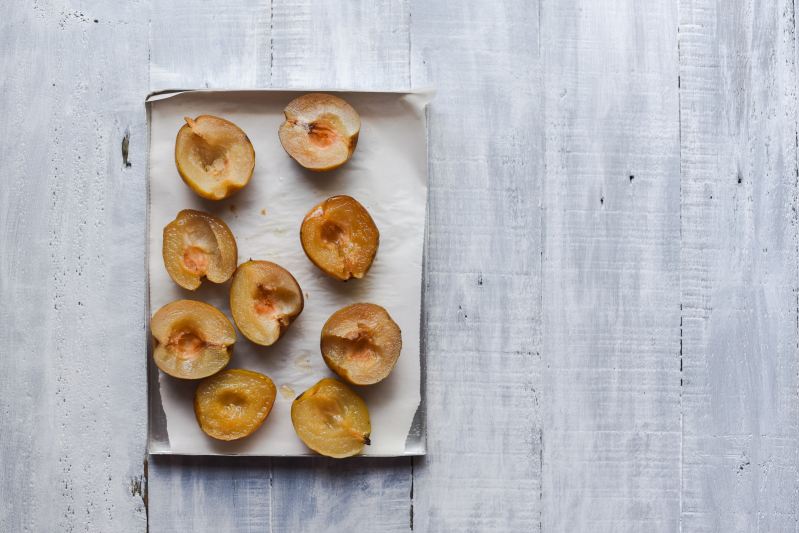 Bourbon-baked pears recipe
Ingredients:
1 pound

fresh pears

,

peeled, halved lengthwise, and removed of cores

Juice from 1 lemon
6

tablespoons

butter

6

tablespoons

brown sugar

2

teaspoons

vanilla extract

1/4

cup

bourbon
Method:
Preheat the oven to 325F.

Thoroughly grease a 13×9 baking dish, and set aside.

Coat prepared pear halves with lemon juice, covering the cut sides completely to prevent browning, and place in prepared dish. Set aside.
In a small saucepan, melt the butter over medium heat.
To the butter, add brown sugar and vanilla, stirring to combine.
Continue to cook until the mixture has thickened and coats the back of a spoon, about 3 minutes.
Whisk bourbon into the butter mixture and cook for an additional minute.
Remove the sauce from the heat and pour over the pears in the prepared dish.
Bake until pears are tender, 40-50 minutes.
Cool for at least 10 minutes before serving.
Serve with vanilla ice cream and homemade butterscotch sauce.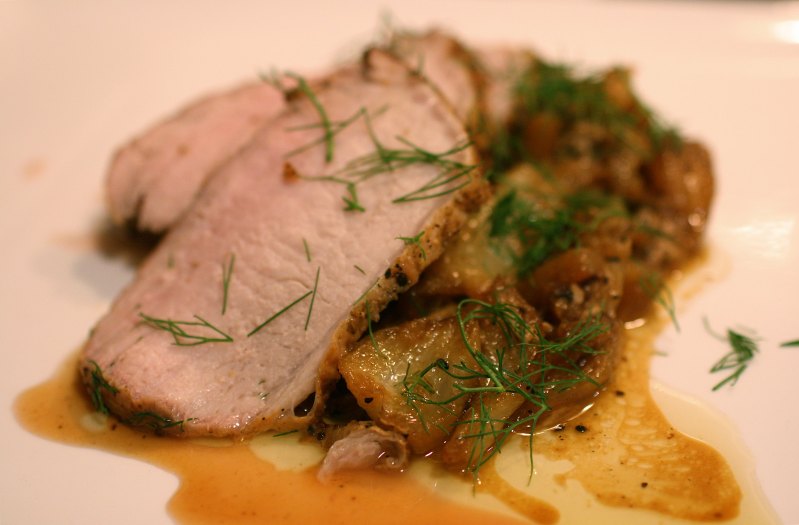 Hazelnut-crusted pork tenderloin recipe
Ingredients:
2 pork tenderloins
1 cup hazelnuts, finely chopped
2-3 sprigs fresh rosemary, leaves removed and roughly chopped
1/2 cup panko bread crumbs
3 garlic cloves, finely minced
2-3 sprigs fresh thyme, picked from stems
4 tablespoons butter, melted
2 tablespoons olive oil
Method:
Preheat oven to 400F.
Pat tenderloins dry with paper towels and place in a 9×13 dish. Season generously with salt and pepper, set aside.
Combine melted butter with the remaining ingredients except the oil and mix until thoroughly combined.
Firmly press the nut mixture into tenderloins, taking care to coat every surface area.
Drizzle the encrusted tenderloins with olive oil.
Bake until pork is cooked through and still slightly pink in the middle, about 20 minutes.
Rest about 15 minutes before serving.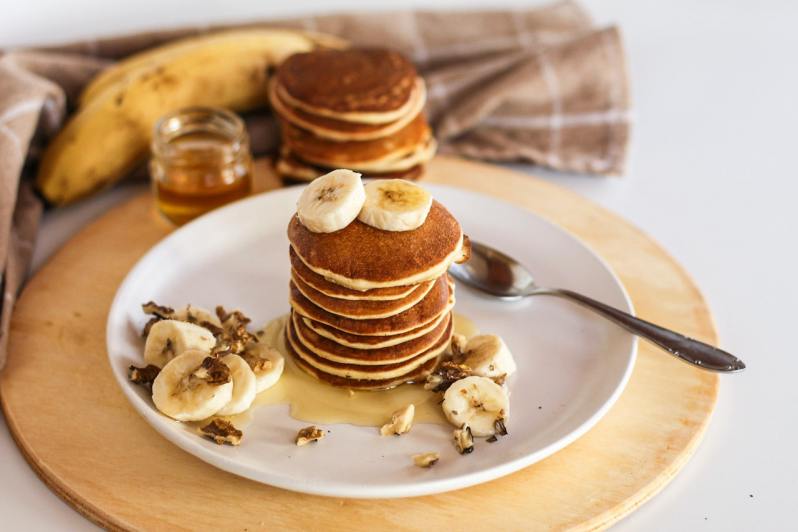 Banana chai pancakes recipe
Ingredients:
1 1/2 cups all-purpose flour
3 teaspoons baking powder
1 tablespoon sugar
3/4 teaspoon salt
1 teaspoon ground cardamom
1 teaspoon ground cinnamon
1/2 teaspoon ground nutmeg
1/2 teaspoon ground clove
1 1/4 cups milk
1 egg, beaten
4 tablespoons butter, melted
2 overly ripe bananas, mashed
Method:
In a large bowl, whisk together the flour, baking powder, sugar, salt, cardamom, cinnamon, nutmeg, and clove. Set aside.
In a smaller bowl, combine milk, egg, butter, and bananas, stirring to combine.
Gently mix the egg mixture into the flour mixture, taking care not to overmix.
Allow batter to rest for 5-10 minutes before pouring onto the griddle or pan.
Heat pan or griddle over medium heat and grease with butter or cooking spray.
Ladle pancake batter onto the hot surface, working in small batches until golden brown, about 2 minutes per pancake.
Serve with sliced bananas, nuts, or homemade butterscotch sauce for an extra indulgence.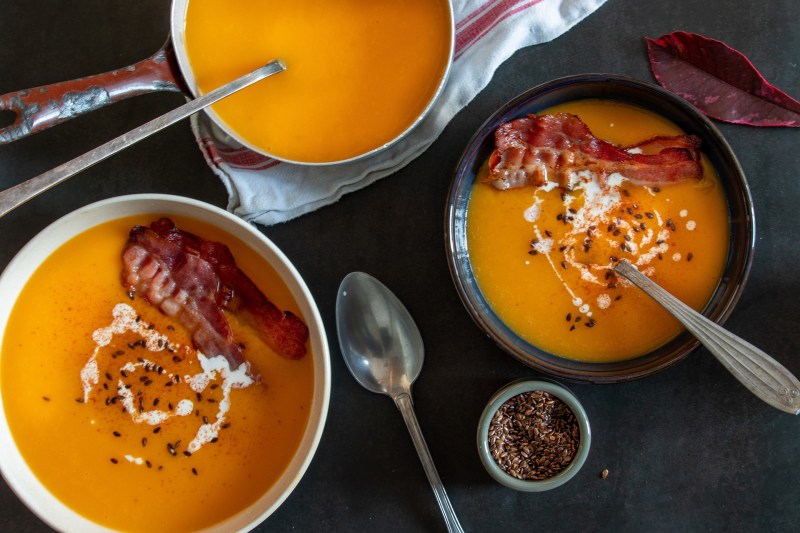 Carrot ginger soup recipe
Ingredients:
2 tablespoons

vegetable

oil

1

yellow onion

, roughly

chopped

3-4 garlic cloves, smashed
1 pound carrots, roughly chopped
1 teaspoon ginger, freshly grated
2 tablespoons apple cider vinegar
4 cups vegetable broth
1 teaspoon maple syrup
2 tablespoons butter
Salt and pepper to taste
Method:
In a large pot, warm vegetable oil over medium heat. Add onions and cook until translucent. Add garlic cloves and carrots and cook until vegetables are slightly caramelized.

To the mixture, add ginger, apple cider vinegar, and broth. Bring to a boil, then reduce to a simmer and cook for 30 minutes.

Remove from heat and blend with an immersion blender until completely smooth.
Stir in syrup and butter until butter is melted.
Garnish with creme fraiche, toasted pumpkin seeds, bacon crumbles, or anything that strikes your fancy.
Serve immediately.
Editors' Recommendations