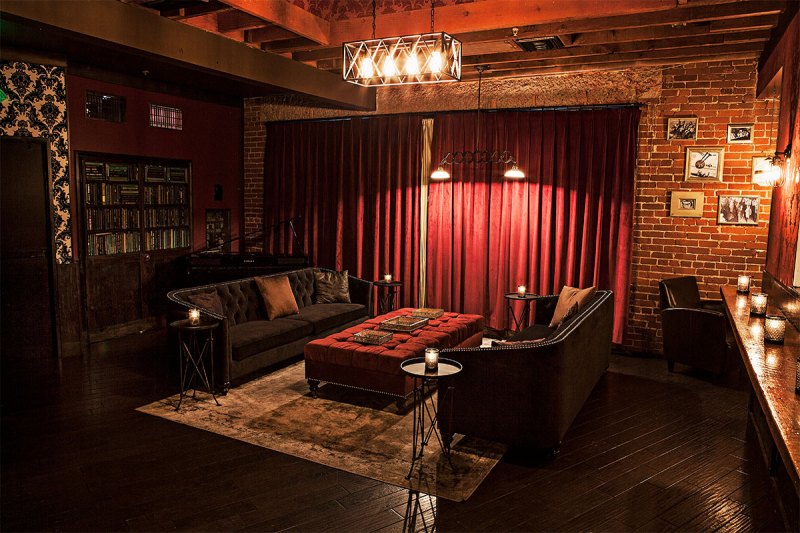 Around a hundred years ago, if you showed up at 5303 Lankershim Boulevard in North Hollywood, they would've given you some money– specifically your own.
Now they take it, trading your cold hard cash for incredible food, microbrews, and massive bourbon selection. The Federal Bar is itself worth the trip, occupying a gorgeous 20th century brick building that was formerly a bank. But like any good bank, treasures are hidden within: The Salon, a sexy little bar with incredible handcrafted cocktails courtesy of legend Damian Windsor.
The Federal Bar has artfully kept the original 1920s bank feel: dark woods, plush red fabrics, exposed brick and leather. Their beer menu is impressive and diverse, opting to support microbreweries, though don't worry you can still get a Blue Moon or a Stella. Still, give Clown Shoes' American Monastic a try: a Belgian IPA out of Massachusetts. Or the dangerously drinkable Briney Melon Gose from Anderson Valley Brewery in California. Food wise, just pick. It's all delicious: sophisticated pub food. The OHM Burger is insanely delicious with its spicy beef, habanero peppers, Pepper Jack cheese, and crispy onion strings, tempered by some avocado. Or get the Pesto Fettuccine with shrimp– the pasta is perfectly cooked and perfectly cheesy. All the entrees come with very helpful suggested beer pairings.
While you're enjoying your beer and food, it won't be terribly apparent there's a whole other bar upstairs. An unmarked door leads you to two flights of stairs taking you to The Salon. It's a smallish room divided by the bar. Large leather club chairs, velvet sofas, old books, and seemingly-turn of the century wallpaper give it a calm, sophisticated, cool vibe where you'll want to sip delicious cocktails and discuss the matters of the day– probably in a smoking jacket.
LA legend Damian Windsor is the genius behind the carefully curated cocktail menu of ten drinks. He's reimagined classics while also inventing future classics. Take for example Salon's version of the Montgomery Martini: Windsor played off badass World War II Field Marshal Bernard Montgomery's preferred battle ratio of 15:1 enemy combatants. Windsor's Montgomery Martini is 15 parts Fords Gin, 1 part Del Professore Bianco, and orange bitters. Trader Vic's famous Eastern Sour makes an appearance with the Windsor twist: Eagle Rare Bourbon, Lemon, Orgeat, egg white, and Angostura Bitters. The egg white adds an incredible frothy, creaminess you didn't realize the Eastern Sour was missing. The Horse's Neck has a refreshing kick to it: Laird's Applejack, ginger beer, Angostura and citrus oil, served with a decadently long, thin orange peel snaking around the straw.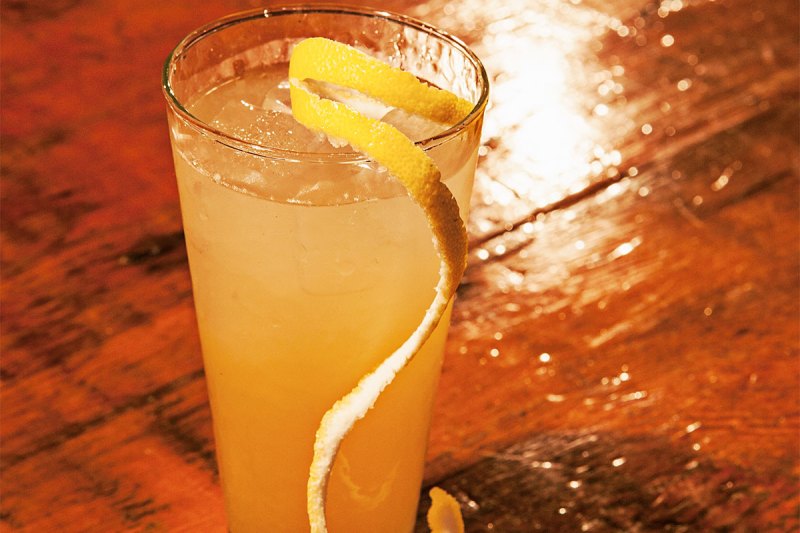 It's difficult to imagine the Old Fashioned could be improved upon, but by George, Damian Windsor did it with his aptly-named Improved Whiskey Cocktail: Rittenhouse 100 pf Rye, Maraschino, Butterfly Absinthe, and Peychaud's Bitters. Or really step outside your cocktail comfort zone and get the delicious Tequila Por Mi Amante: Pueblo Viejo Tequila Blanco, Chamberyzette (a strawberry-flavored vermouth French aperitif), and garnished with cubes of freshly pickled watermelon. The cocktails will rotate, using seasonal ingredients and at $12-14 apiece, you'll want to sample them all.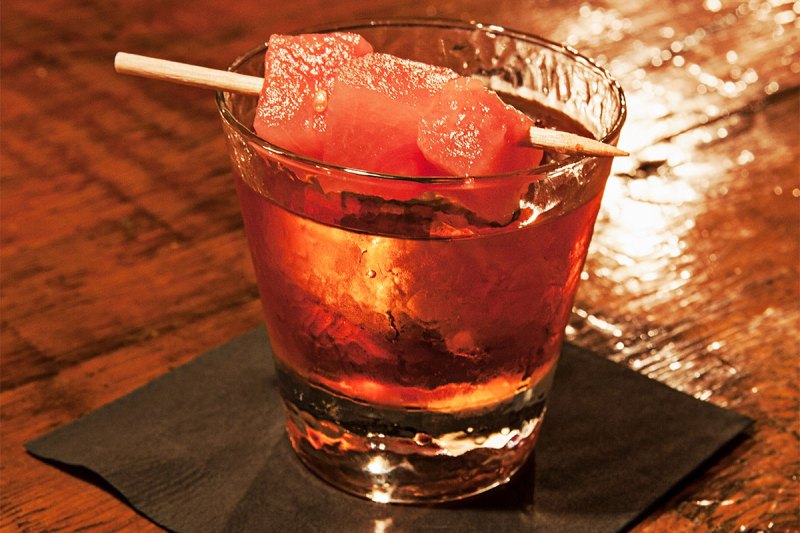 Reservations are accepted and you can use The Salon for private parties. It's a genuinely comfortable, enjoyable bar with exceptional cocktails and you'll look damn cool leading the way there.