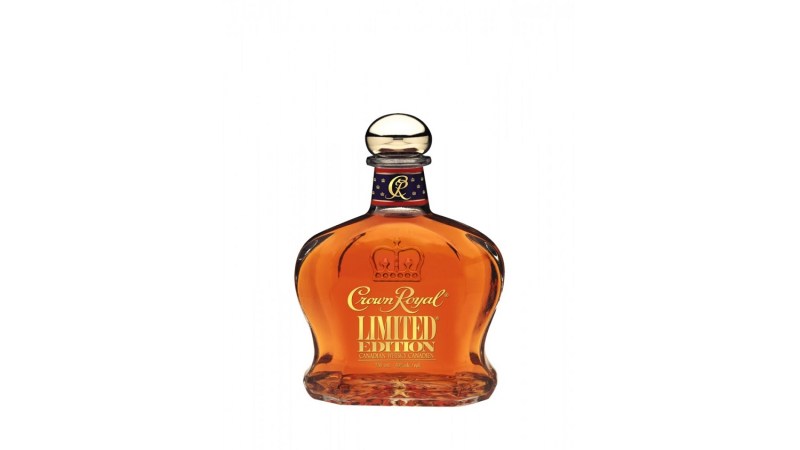 In 2017, Canada celebrated its 150th anniversary. Celebrations across Canada were had, and maple leafs were everywhere. It seems appropriate, then, to talk about Crown Royal Limited Edition, a Canadian whisky that from the very moment you see it on the shelf, celebrates Canada.
For this special anniversary edition, the brand decided to package their Crown Royal Limited Edition (which falls between the Crown Royal Deluxe and their other premium expressions) in specially-designed boxes depicting eight different vistas from around Canada. For those wondering, in Canada, Crown Royal does not use the bags that we here in the States know and love.
Crown Royal Limited Edition is a blend of batch-distilled whiskies that are "extra-aged to perfection." The whiskies sit in used barrels (for at least three years), allowing the spirit to develop a silky, creamy texture (more on that soon).
Before even tasting its worth taking a moment to look at the presentation of the whisky. While all Crown's bottles are created to look like, well, crowns, the Crown Royal Limited Edition bottle is smoother, and almost regal. What we're saying is it looks great sitting behind a bar.
There's only so much looking at a whisky can do for you, though, so onto what it actually tastes like. Happily, it does not disappoint.
At first, you're greeted by the scent of cloves that are underpinned by some floral notes and a little bit of fresh green apple. On the palate, you'll notice more than anything the creamy texture of the whisky. The oak and vanilla notes are accentuated by the mouthfeel and these flavors cede eventually to chocolate and spice notes. On the finish, the tannins will present themselves, though not in an overpowering way.
Overall, the whisky is pretty light and very approachable. It functions well as an introduction to the Crown Royal line if you've not had any beyond Crown Royal Deluxe. There are enough bourbon-y and rye characteristics that come through in the whisky to appeal to those that have not yet really dipped their toes into the Canadian whisky category.
For those in the States, there is a bit of bad news—Crown Royal Limited Edition is only available in Canada. The good thing, though, is that there is tons of fun to be had when visiting our neighbor to the north, so we suggest a trip up and picking up a bottle or two while up there.
Editors' Recommendations