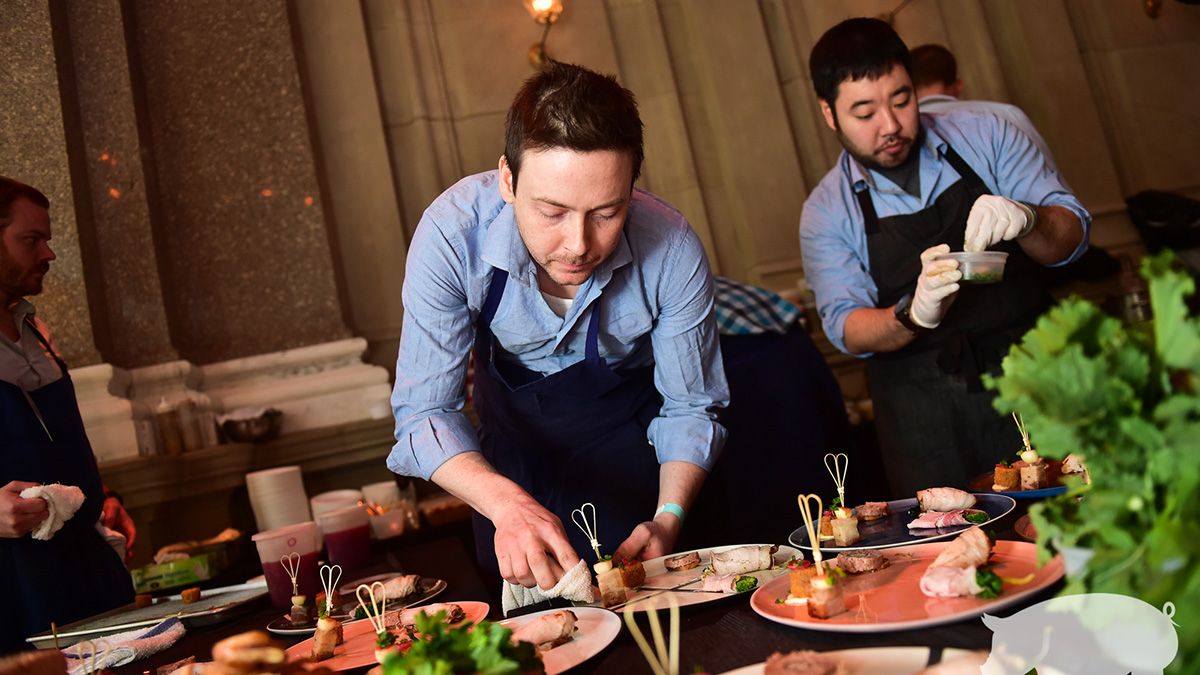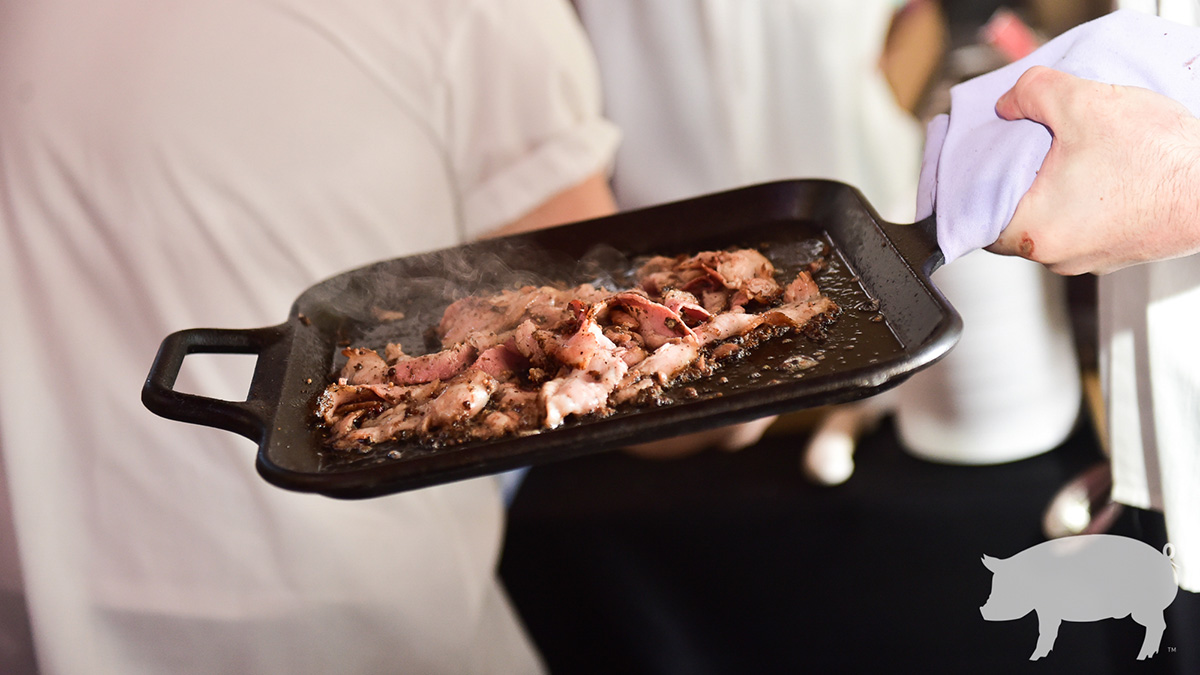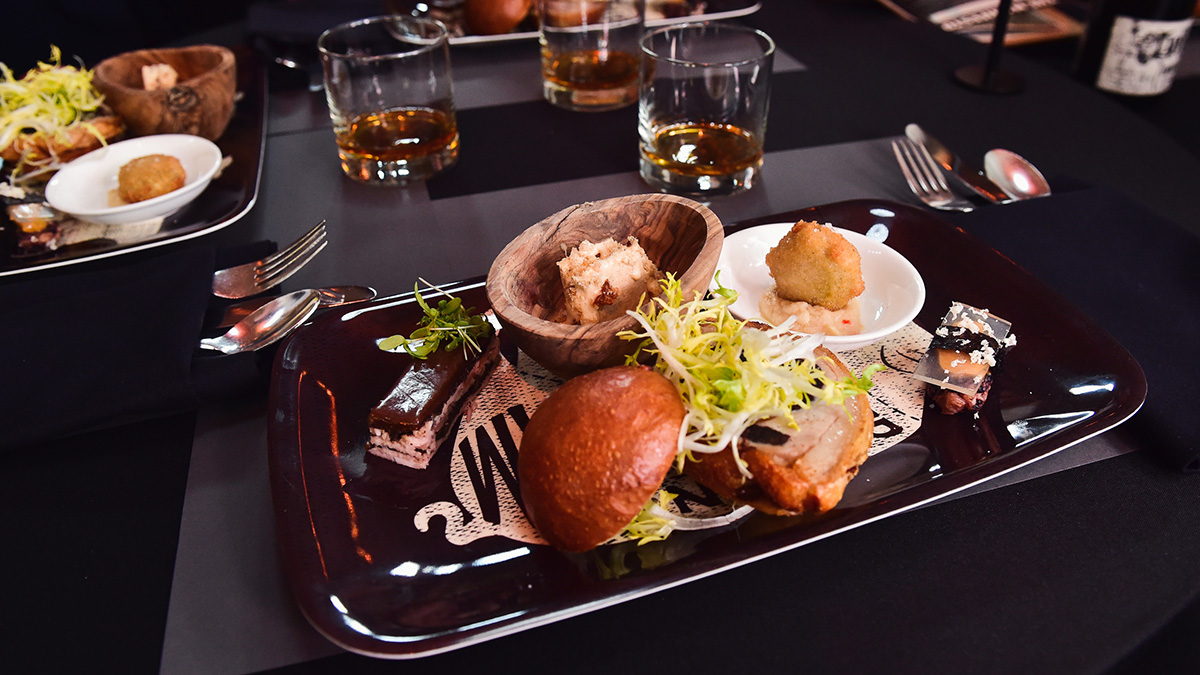 At The Manual, we care deeply about supporting small, local family farms. Not only are you putting money back into the community and committing to a more sustainable way of eating, the meat simply tastes better. Now, one of our favorite ways to celebrate heritage pork and whole animal butchery is back — Cochon555 is rolling into a city near you.

If you're not familiar with Cochon555, it's basically the best pork-lovers event to sweep the nation. Some hundred-plus chefs, farmers, sommeliers, distillers, brewers, and bartenders gather at the event each year to bring you the best in whole-hog cuisine and the drinks that go with it. The tour kicked off in New York City on January 21 when five local chefs were tasked with cooking a whole heritage-breed pig from a nearby family farm.
The chefs receive the hog two weeks before the event and have to cook no more than six dishes using the animal from nose to tail. They then present a Judge's Plate to a panel of 20 celebrity judges who analyze flavor, utilization, and technique. In addition, the audience chooses their favorite bite of the day, which also helps determine which chef is crowned "Prince or Princess of Pork." The winner of each city's competition goes on to compete in Grand Cochon in Chicago on September 30. If you're thirsty for more friendly culinary rivalry, five bartenders also compete in the large-format drink contest Punch Kings, and five sommeliers go head-to-head in Somm Smackdown as they try to pair the best wine with the hog.
Perhaps our favorite part of Cochon555 is the pop-up butcher and silent auction. At each event, a team of local butchers breaks down a whole hog in front of a live audience and auctions off the parts to benefit Piggy Bank. Founded in 2015, Piggy Bank is a start-up farm in Missouri that provides useful information for raising heritage breed pigs to small farmers starting out in the industry. The organization will supply piglets to these farms in exchange for business plans that are posted online in the name of transparent "open-source agriculture." They also act as a safety net for these small farms if they've been affected by disasters such as flood, fire, or disease. Piggy Bank works to foster a healthy, sustainable, strong, and equitable world through farming, which is an idea we can always get behind.
While there are about 1,500 pounds of juicy heritage pork to enjoy at each Cochon555 event, there are lots more artisan bites and libations to be had. The welcome lounge at the New York event featured a Buffalo Trace bourbon bar and a cheese bar with Schuman Cheese and Cypress Grove. Antica Wines of Napa Valley was on hand to pair their vinos with various types of tartare, and more wine selections were matched with the rich and delicious organic pâtés from Three Little Pigs. Plenty of pastry chefs were on the scene to show off their desserts to anyone with a sweet tooth.
Images courtesy of Cochon555
If you want to join your local community of chefs, bartenders, butchers, sommeliers, and restaurant owners, there's a Cochon555 coming to a city near you. The next event takes place in Dallas on February 11 and moves on to San Francisco, Los Angeles, Minneapolis, Chicago, Seattle, Austin, Miami, and Denver throughout the spring and early summer. Three Heritage Fire (similar to the regular Cochon555 competitions, but outside with live fire cooking) events take place in Aspen, Boston, and Napa Valley this summer, all leading up to the Grand Cochon Finale in Chicago on September 30. There, winners from all the Cochon555 events throughout the country gather to go head-to-head for a nose-to-tail, winner-takes-all culinary showdown.
Since 2009, more than $1,100,000 from the Cochon555 events has been donated to charities, and another $1,200,000 has been paid directly to the farmers they support. To learn more and buy tickets for an event near you, visit cochon555.com.
Editors' Recommendations