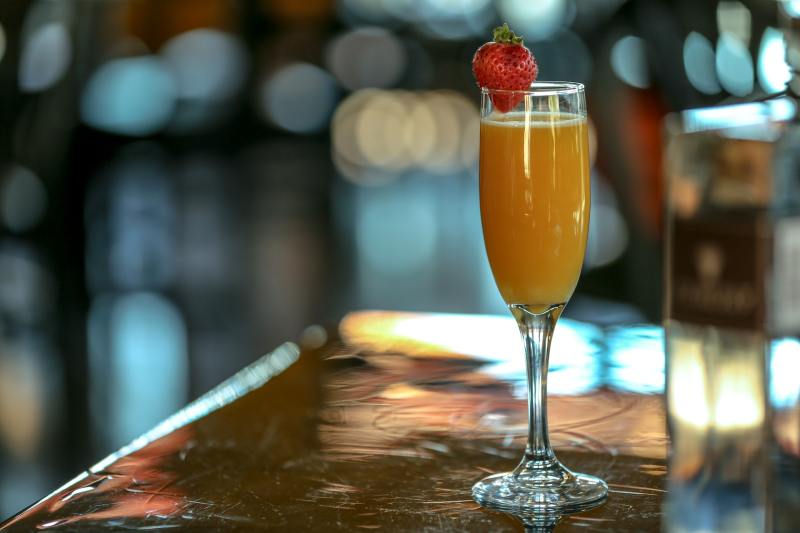 It may very well be that until now, brunch was the last nice thing. It's the one meal that remains untouched and cheapened by paper napkins and obnoxiously fluorescent drive-thru menus. It's the one meal where people still dare to dress for the occasion in pretty florals and sophisticated neckwear. If guests are invited for brunch, it's more than likely to be an occasion with soft linens and sparkling china. Yes, we've been good to brunch. And brunch has returned the favor, magically turning day drinking into something sophisticated instead of tacky. But, as it goes, all good things must come to an end. And it would appear that time is now. At least in San Francisco restaurants.
Of course, not being able to hold one's alcohol isn't a new development, but it's always carried with it a good level of deserved embarrassment and secrecy. Now, we certainly aren't here to judge, and overindulgence is something that's gotten the better of all of us more than a handful of times, to be sure. But when public vomiting is a brunch behavior that's become so normalized that restaurants are making rules around this one specific issue, we, as a society, have a problem.
Due to an increased level of tableside vomiting as a result of brunchtime bottomless mimosas, many Bay Area restaurants have begun charging a standard cleaning fee for the occurrence. So regular is this service necessary that it is posted directly in many restaurants right next there on the menu. You know, just your typical San Francisco brunch menu: Eggs benedict, French toast, vomit service, housemade granola with blackberries. The usual.
Because so many people these days are overindulging in the ever-popular brunchtime favorite, bottomless mimosas, restaurants are starting to take a stand. The disgusting burden of having to mop up more than crumbs and maple syrup has taken its toll on servers, and now, those who can't hang must pay.
SF Gate reports that at Kitchen Story, an Asian-inspired restaurant in Oakland best known for its Millionaire's Bacon, a sign is posted in the restrooms that reads, "Dear all mimosa lovers, please drink responsibly and know your limits. A $50 cleaning fee will automatically include in your tip when you throw up in our public areas. Thank you so much for understanding."
The idea seems to be that charging per upchuck will force drunken customers to leave the premises and puke in the street and not all over their onion frittatas. Teerut Boon, owner of the popular Lombard street restaurant, Home Plate, told SF Gate, "We had a problem with intoxication, and also, we needed to turn tables to serve more customers. It's better, but every other week we get somebody throwing up or vomiting. Now they go outside."
This is why we can't have nice things.
Editors' Recommendations