The last few years have brought about plenty of change to San Francisco (or SF). COVID-19 shut the city down for a while. After the city began to reopen, local and national media stories became viral (if you'll excuse the pun) memes that led to a whole lot of misperceptions on how safe SF actually is. As the digital revolution gave way to a jaw-dropping real estate bubble, many wondered why this city is so expensive and who can really afford to live here.
Despite the many twists and turns of the last two years, San Francisco remains one of America's greatest cities. SF continues to surprise visitors in the best ways with treasure troves of award-winning restaurants, grand hotels, nonstop entertainment, expansive parks, and historically rich neighborhoods. We want to help you find ways to have a good time and take advantage of activities that are available throughout this amazing city, and we hope you'll read this San Francisco travel guide to see the best places to stay, eat, and have fun in the Golden City.
Here's a friendly reminder that COVID-19 health safety rules may continue to change throughout the region, so please keep that in mind and check California's COVID-19 online resource guide before you go.
What's Happening in San Francisco?
Regardless of what you've heard elsewhere, it's safe to travel to San Francisco. Despite some media pundits' doom-posting about "crime-ridden San Francisco", the overall crime rate remains near historic lows. While SF's COVID-19 infections ticked up alongside most of the rest of the U.S. in late June 2022, hospitalizations and deaths remain well below their early 2021 highs, according to Covid Act Now. No matter what you've seen trending on social media, SF is open and welcoming visitors again.
Unfortunately, the onset of the pandemic may have caused the closure of some of your favorite pre-2020 bars and restaurants. Fortunately, others managed to survive. Even better, some new businesses have since opened. Below, we'll take you on a tour of 2022-era San Francisco to let you know what's open, what's hot, and what you absolutely must see during your stay here.
Where to Stay
Let's not beat around this bush: San Francisco is expensive! If money is no object, you can land yourself in the ultimate lap of luxury. If you're on a tighter budget, we're including some sweet vacation rentals where you can live like a local for a few days and enjoy more room for less money.
Best Design: San Francisco Proper
The San Francisco Proper is housed inside a flatiron building at the intersection of three busy streets. The 1904 building originally only stood two stories high, but after it suffered through some fires, a number of renovations have occurred over the years. Today, a variety of influences flow together at the San Francisco Proper. From French and European to pre-modernism and Cubism, the hotel is a wildly colorful feast for the eyes. A highlight of the 131 guest rooms is wallpaper inspired by vintage European graphics from a variety of countries. Complete with a rooftop terrace and stunning views of the city, the San Francisco Proper is conveniently located just minutes away from Union Square, SoMa, Hayes Valley, and the Central Market-Civic Center.
Nearest Airport: San Francisco International Airport
Time: 30 minutes by car
Distance: 13 miles
.
Best Location: Phoenix Hotel
This 1950s-era motor court hotel reflects the rock n' roll spirit that took place here. It is located just a short distance from the Bill Graham Civic Auditorium and the Great American Music Hall. Its location and popularity with musicians made the Phoenix Hotel a second home to generations of traveling bands.
Nearest Airport: San Francisco International Airport
Time: 20-30 minutes by car
Distance: 11 miles
.
Best for Families: Luxe Loft Apartment with Private Roof Deck

Between a roof deck for sunny days and heated floors for cold ones, this luxe loft is the perfect space for any time of the year. This beautiful three-bedroom, light-filled loft is located in the heart of SoMa. It even comes with a parking spot in the garage so you won't have to brave the hazards of city parking.
Nearest Airport: San Francisco International Airport
Time: 15-20 minutes by car
Distance: 9 miles
.
Best Hidden Gem: A Private Pied-a-terre in a Prime Location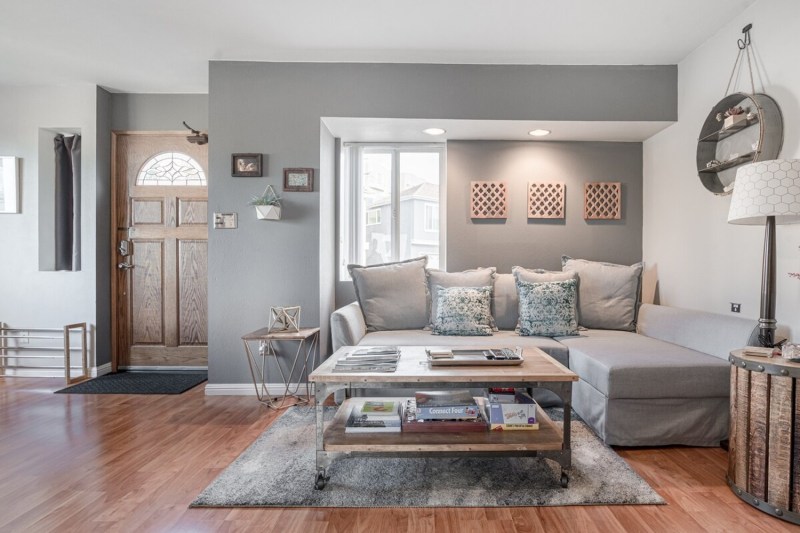 This chic one-bedroom and one-bathroom apartment (that's attached to a single-family home) is great for travelers who want a little extra room to roam without paying too many pretty pennies. It comes with a complete kitchenette, a private bedroom with a memory foam-topped bed, a living room sofa bed, a dining area with a workstation, and even smart TVs with Netflix and premium cable channels. This home in the Westwood Park neighborhood features charming ocean and city views, and it's very conveniently located near the SF MUNI K-line and the I-280 Freeway for an easy ride to pretty much wherever you want to go.
Nearest Airport: San Francisco International Airport
Time: 15-20 minutes by car
Distance: 12 miles
Best for Art Lovers: Hotel Des Arts
Featuring uniquely designed guest rooms made by local artists, this hotel offers a lot of various amenities and is situated in the heart of San Francisco. Hotel Des Arts is just a short distance from Union Square, Chinatown, and the Financial District. The hotel also provides free continental breakfast and a free cup of coffee 24 hours a day. If you have time, you can check out the artwork of local artists in the hotel's lobby gallery. You can also browse the internet with the hotel's free wireless access.
Nearest Airport: San Francisco International Airport
Time: 20-30 minutes by car
Distance: 15 miles
Best Luxury: Fairmont San Francisco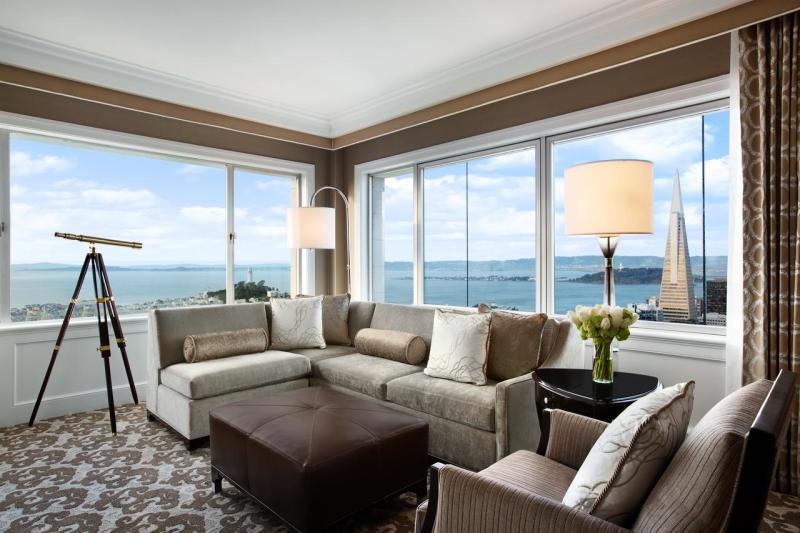 Experience world-class service and celebrity treatment at the Fairmont San Francisco, which is situated atop centrally-located Nob Hill and offers a full-service gym and spa. There are also three unique dining experiences onsite. This high-ceiling hotel provides panoramic views of the Golden Gate Bridge, Alcatraz, Coit Tower, and the Financial District from its unique rooms. You can also enjoy a variety of shops available in the hotel, as well as free access to equipment, saunas, and exercise classes at the on-site health club.
Nearest Airport: San Francisco International Airport
Time: 20-30 minutes by car
Distance: 15 miles
Where to Eat
After two incredibly difficult years, San Francisco's foodie scene is roaring back to full life. Though some old and familiar favorites may be gone, others managed to survive 2020, and some new restaurants have opened where their predecessors had to close. As always, check the restaurants' websites for operating hours and COVID-19 health safety protocols before you head there. For some of these places, delivery and takeout options are still available.
Price Key
"$" = budget-friendly or cheap

"$$"= average

"$$$"= expensive
Mandalay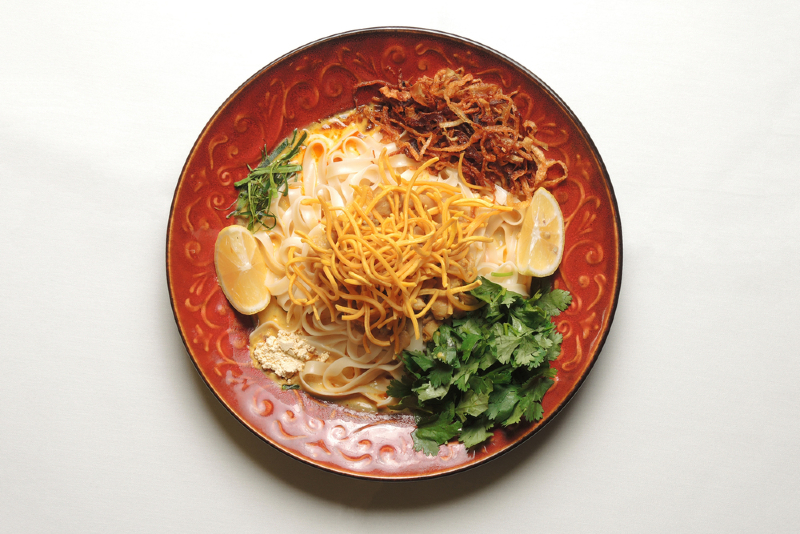 Burmese food is not as well-known as the cuisines of its neighbors China, India, and Thailand, but Mandalay has been serving outstanding Burmese cuisine since 1984. San Francisco foodies want exotic, unique, and special options, and Burmese cuisine is the perfect mix. Mandalay claims that its food is a combination of Indian, Chinese, and Thai flavors, but with different preparations (its own style, if you will). Diners will find a variety of flavors to please their palates, from zesty to spicy to tangy dishes. While Burmese restaurants are rare in the rest of the country, San Francisco has embraced authentic Burmese cuisine.
Best for lunch and dinner
$$
Kokkari Estiatorio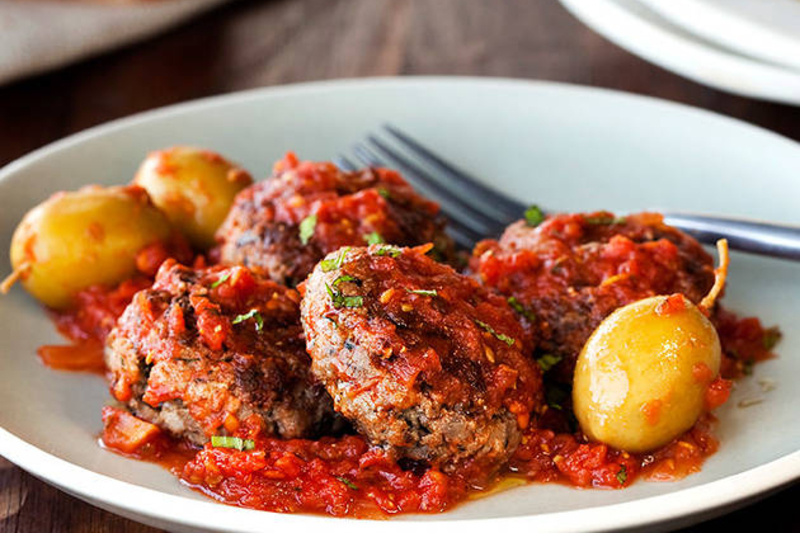 Kokkari Estiatorio is named after a small fishing village on the island of Samos in the Aegean Sea. Legend has it that Kokkari is the site where Orion (the son of the Greek god Poseidon) fell in love with the daughter of the King of Chios. For her love, Orion hunted the island for wild game and seafood, which is why the restaurant uses the phrase "cuisine fit for the gods." Kokkari Estiatorio has modernized a number of Greek dishes while staying true to the signature tastes of a Greek table. Its menu showcases some of the most sought-after traditional Aegean dishes as well as seafood and game.
Best for lunch and dinner
$$$
Hinodeya Ramen Bar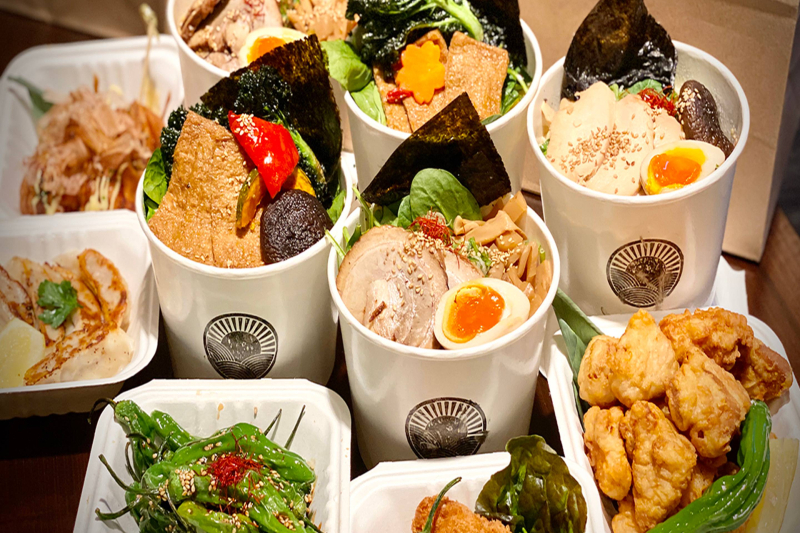 Look no further for your go-to ramen joint. Hinodeya stands out from the rest with its dashi-based ramen broth, whereas most other ramen shops use a pork-based broth. The soup is clear and light, with a lingering umami taste to stimulate your appetite. Hinodeya has expanded to two locations in the Bay Area and one in Dallas.
Best for brunch, lunch, and dinner
$$
Starbelly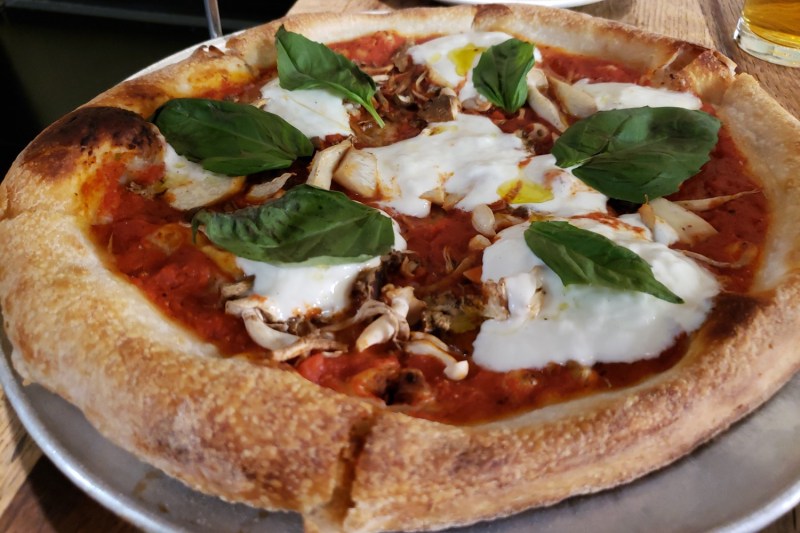 Here's a great spot in the Castro to pop in for some awesome pizza and additional yummy goodies. We're especially partial to the Margherita pizza with mushrooms, but you can't go wrong with the burgers (veggie and beef), the chicken po'boy, and the fish tacos. Starbelly also has a full bar that's stocked with local wines and beers alongside everything needed for delectable craft cocktails.
Best for brunch (on weekends), lunch, and dinner
$$
Sotto Mare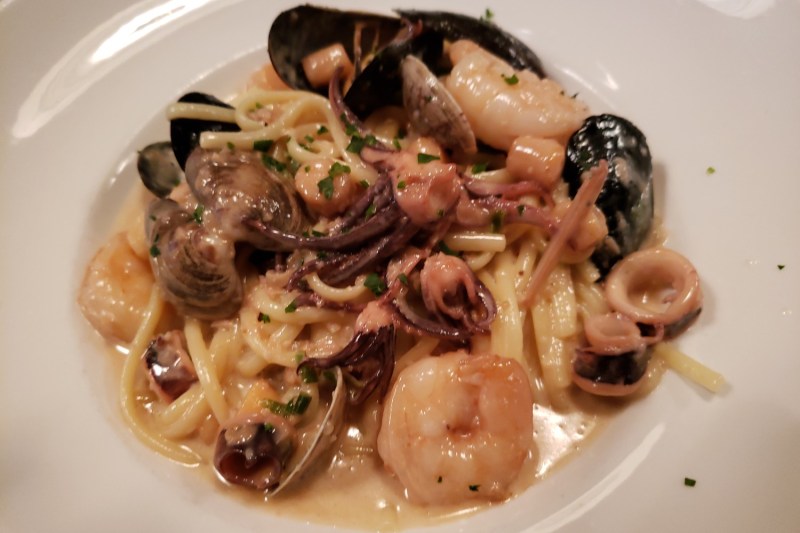 Tucked away in the legendary neighborhood of North Beach, Sotto Mare offers some amazing Italian-style seafood that not only costs less than a lot of the stuff you may find a few blocks north at the more obviously touristy Pier 39 and Fisherman's Wharf, but also probably tastes much better. The linguine with seafood (including shrimp and clams) is simply divine, and the other pasta and seafood pairings are also quite stellar. If you really want to make this a memorable meal, pair your food with some local wine. Though the wait may be a little long to get in, please trust us — the wait is totally worth it!
Best for lunch and dinner
$$
Californios
Situated in the perpetually trendy neighborhood of SoMa, Californios has already made a lot of waves in SF and beyond. Not only has it scored rave reviews from local food critics, but the Michelin Guide has recently given Californios two stars for its "parade of familiar dishes turned complex and deliciously unique". This may be a Mexican restaurant, but don't come here expecting the usual Cal-Mex street food. While its seasonal menus may include fan favorites like sopes, aguachile, carne asada, and lamb barbacoa tacos, it serves these dishes in the context of a very innovative fine dining experience. You just have to taste it all to believe it.
What to Do
SF offers an endless list of activities and attractions. Whether you want to enjoy the outdoors, explore cultural attractions, or just take in a spectacular view, here are a few options to keep you busy and entertained during your time in San Francisco.
Attend a Mad Tea Party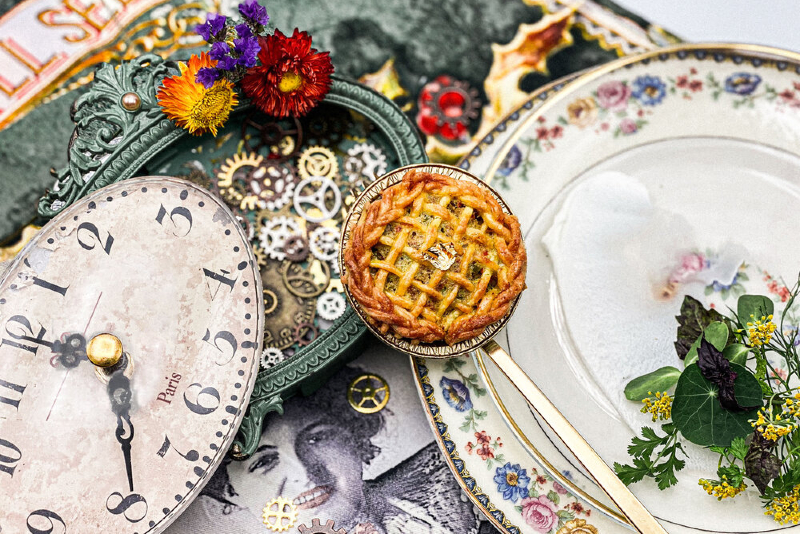 If you've been to Merchant Roots, you'll know that it has amazing menus that rotate quarterly, and its newest is a take on a Mad Hatter tea party. The two tables in the outdoor parking lot are decked out with lanterns, upside-down tea kettles, and ticking clocks. As far as the food goes, think traditional English classics. This whimsical experience is about so much more than the food, though.
Listen to Music at The Wave Organ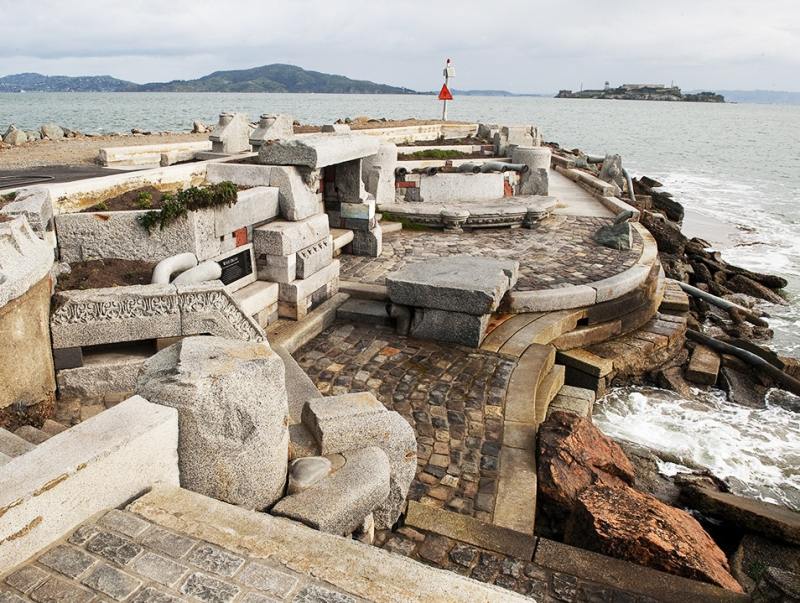 The Wave Organ is a wave-shaped and activated acoustic sculpture located on a jetty in the San Francisco Bay. The concept was inspired by recordings made of sounds originating from a vent pipe that was part of a floating concrete dock in Australia. A prototype was built at this location as part of the New Music Festival in 1981. The 'instrument' generated so much enthusiasm that it was developed as a permanent piece. The jetty itself was constructed with an assortment of carved granite and marble, which was also used in the construction of the organ. The installation includes 25 organ pipes made of PVC and concrete at different elevations. The sound is created by the impact of waves against the pipe ends with the constant movement of the water in and out of the pipes. The Wave Organ sounds best at high tide.
Get Rooted at Golden Gate National Recreation Area
Spanning across two counties and both sides of the iconic Golden Gate Bridge, Golden Gate National Recreation Area has some of our favorite places to explore outdoors in the Bay Area. If you prefer to stay in the city, head to Baker Beach and enjoy a pleasant walk on the beach with scenic views of the bridge and the Marin Headlands. If you're up for more of an adventure, take the 101 Freeway over the bridge to Marin County, then follow the signs for Highway 1 north to Muir Beach and Stinson Beach. Muir Beach is closer to the city, yet it feels more secluded — so much so that the northern end is popular with clothing-optional visitors. Stinson Beach requires more of a drive, but it's a great place to stop and enjoy the beach if you're taking a Highway 1 road trip to Sonoma County.
Explore Another Side of the City in Chinatown San Francisco
As North America's oldest Chinatown — and the largest Chinatown outside the Asian continent — Chinatown San Francisco is a true must-see-and-d0. Snap some photos of the iconic Bank of Canton and Dragon's Gate. Sip some tea at Red Blossom Tea Company. Immerse yourself in Chinese cuisine at China Live. Grab a drink at Buddha Lounge. You can easily spend the entire day exploring Chinatown, so feel free to take your time here.
Get Proud at The Castro and The Mission
As one of North America's oldest and most storied gayborhoods, the Castro is world famous for providing a safe space for queer people to be themselves and live their truth. While the Castro has plenty of bars and clubs for nighttime reveling, you can also come during the day to peruse the locally owned boutiques, check out the great collection of designer vintage stores, explore the extensive photography collection at Harvey Milk Photo Center, and admire the diverse sea of humanity at Mission Dolores Park. On the other side of the park, you will find even more to see and do in SF's famous Mission District: The old Mission San Francisco de Asis is the city's oldest surviving structure, 24th Street has one of the region's largest collections of Latinx-owned local businesses, and 20th Street has the kind of uber-trendy shops and restaurants where you might find a few Silicon Valley billionaires negotiating their next round of mergers and acquisitions.
Tips for Survival, and for Planning a Better Trip
How to Save Money
First off, know where you want to go. With gas prices as high as they are, you may not really be "saving money" if you're staying a very long drive away from most of the places you want to visit. If you're planning to spend more time in the city, try staying in the city if you can. If that's not a viable option, East Bay cities like Oakland and Berkeley — and South Bay cities like Daly City — are a short train ride away from the city.
We know that some places are hard to reach by mass transit (see below), and we completely understand the current angst over high gas prices. At least we can reassure you that Kayak can help you with your rental car costs. Make sure to check Kayak first when shopping for a rental car so you'll have a little more money in your pocket to spend on things you actually want to spend money on.
How to Get Around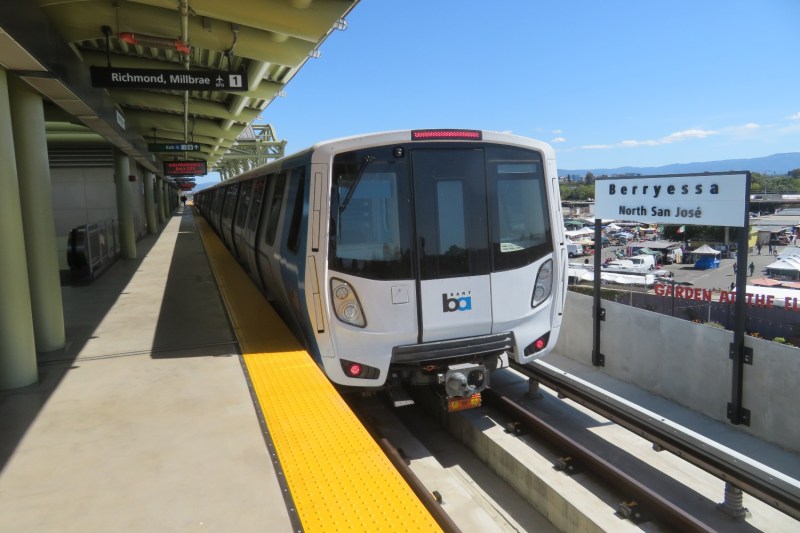 Speaking of trains, the Bay Area is blessed with perhaps the West Coast's most comprehensive mass transit system. MUNI is San Francisco's own local transit system with a robust network of buses and light rail to get around the city. For longer trips across the Bay Area, BART will get you as far as Antioch and Dublin in the East Bay, San José in the South Bay/Silicon Valley, and San Francisco (SFO) and Oakland (OAK) International Airports. For even longer trips by train, you can find shuttles, ferry boats, and connecting trains to the Oakland Jack London Amtrak station, where you can catch trains to Sacramento, Los Angeles, and beyond.
If you opt to drive your own car or a rental, please keep in mind that SF is most definitely not LA. It's sometimes trickier to find the freeway in the city, so stick to whichever navigation program you're using and follow the signs. If you're heading east across the Bay Bridge, look for I-80 East/Oakland. If you're heading north across the Golden Gate Bridge, look for 101 North. If you're heading south, take I-280 South for a relatively fast drive to Silicon Valley or a connection to Highway 1 along the coast.
A Note on NorCal's Microclimates
You may be familiar with the quote attributed to Mark Twain about "cold winters in July," and it's not too much of an exaggeration to note how SF's brisk and cloudy weather often persists well into the summer. But even within the city, you will notice differences. If you head inland to neighborhoods like the Castro and the Mission, you'll typically notice at least a little more sunshine and higher temperatures, whereas oceanside neighborhoods like Sea Cliff and the Sunset are more prone to extended periods of coastal fog.
Beyond the city, you're much more likely to encounter more sunshine and heat farther inland — both in the East Bay and in Silicon Valley cities like Palo Alto and San José. But if you're doing road trips heading north or south along Highway 1, don't be surprised if you continue to run into the marine layer along the coast. Pro tip: Pack layers of clothing, and keep a sweater or light jacket on hand if you're doing a Highway 1 road trip or a beach day in the city.
Finally, Enjoy the Trip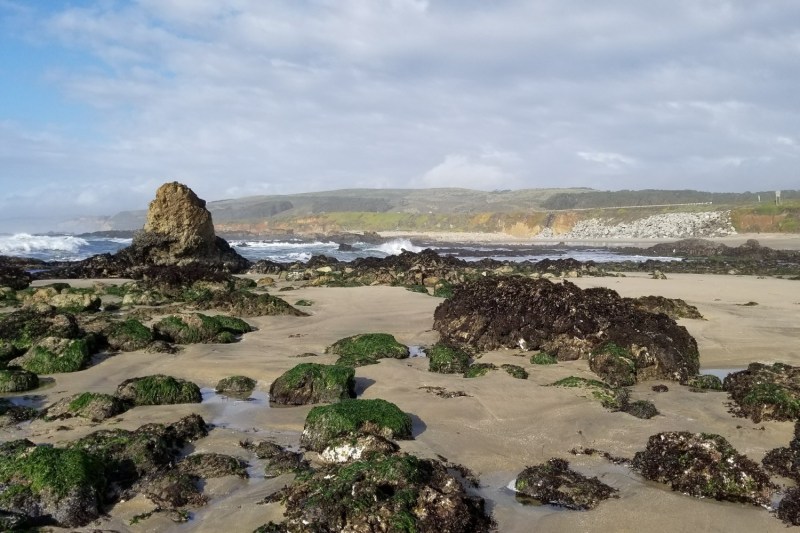 San Francisco and Northern California have such beautiful scenery and communities that it's easy to fall in love with these places once you begin to experience them for yourself during your California travel. While you're here, go ahead and enjoy the experience. If you have the good fortune of an extended trip here, take at least a couple of days to explore the city, a day for a day trip across the Golden Gate Bridge, and a day for a day trip down to Silicon Valley, Half Moon Bay, and Pescadero.
We hope you appreciate this grand tour of San Francisco. For more amazing content that might inspire your future travel plans, check out our favorite pieces of lightweight luggage, our favorite cities to celebrate LGBTQ+ Pride, our London travel guide, and the best wineries to visit. Cheers to safe and happy travels.
Editors' Recommendations