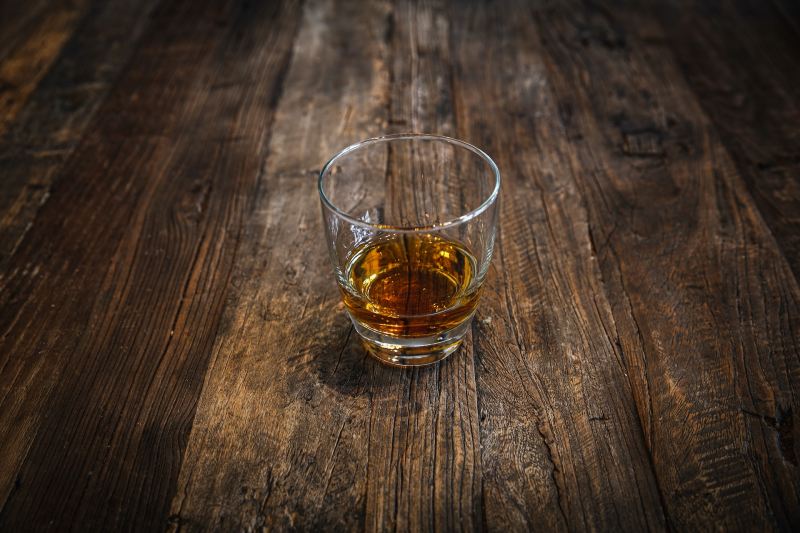 Regardless of what it is, when you're new to something, it takes time before you know the ins and outs. If you decide to take up the guitar, you'll need to learn how to hold it, some basic cords, how to tune it, scales, and other techniques before you'll be close to regaling your friends and family with any actual music. If you're learning how to skateboard, you'll need to buy a board and learn how to actually stand on it without falling down before you can learn any tricks to impress your friends. If you're new to bourbon whiskey, you're going to want to learn a bit about the form of liquor before you crack open a bottle and take a big swig.
To get you started, here's a little information on America's "native spirit" before we really dive into the random bourbon terms you'll need to impress your buddies. First, to be considered a bourbon whiskey, the spirit must be made with a mash bill of at least 51% corn. The rest is up to the distiller. You can make that corn percentage even bigger if you want and you can round it out with rye, wheat, barley, or other random grains.
On top of that, bourbon must be made in the U.S. It absolutely doesn't need to be made in Kentucky, even though more than 95% of it is made in the Blue Grass State. It's made all over the country from Washington state to Florida (and everywhere in between). It also must be aged in new, charred oak casks, it must end the barrel at no higher than 125 proof and no less than 80 proof, and (among other rules and regulations) no adjuncts, colorings, or flavors can be added besides water.
If that's all you learn today, you're definitely on the right track. You know enough to casually talk about bourbon, even with someone who isn't a newbie like you. You might even trick them into thinking you're not a beginner. If you really want to learn about America's favorite whiskey though, you'll keep reading below as we highlight some important bourbon-related terms.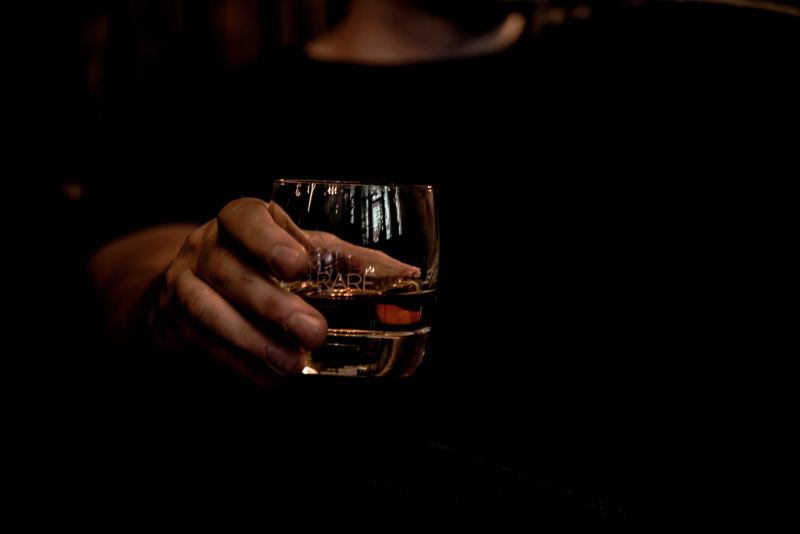 Mash
The mash is all the grains, yeast, and water that are fermented and eventually distilled to make bourbon. The mash bill is various grains (corn, barley, wheat, rye, etc.,) that make up the mash.
Blending
Blending is a term used to define the marrying of various whiskeys to create one expression. While the term "blended whisky" is very common in the Scotch whisky world, many bourbon makers blend different barrels to make one expression. This definitely doesn't count as "blended" whiskey.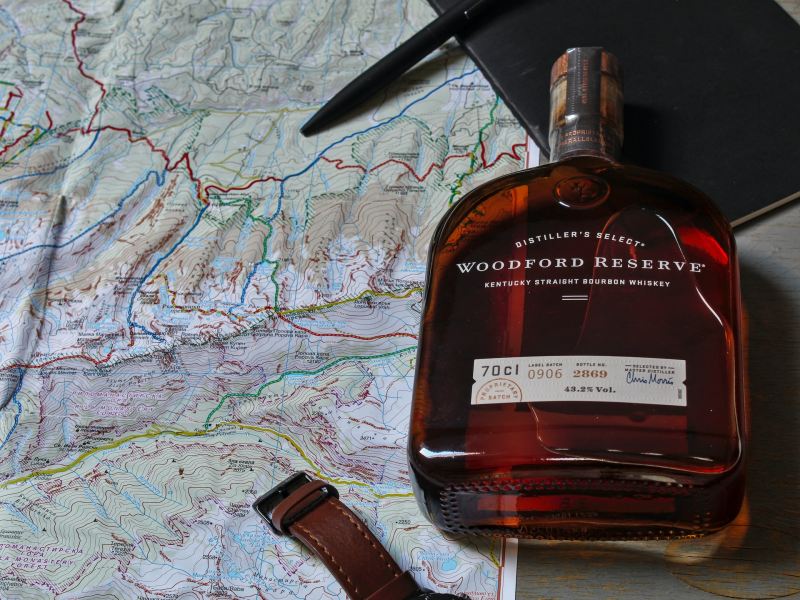 Non-chill filtered
If you pay attention to bourbon details, you'll see a lot of brands mentioning expressions that are "non-chill filtered." Chill filtering is a technique in which the whiskey is chilled to freezing temperatures and then filtered to remove impurities. It also removes some flavors and removes some of the viscosity. Many distillers feel that it lessens the final product.
Single barrel
Single barrel is a common phrase you'll find on bourbon labels. It means that the expression is made up of only one particular bottle and isn't a blend of other casks from the distillery.
Small batch
While there are no official, legal rules regulating what exactly a "small batch" whiskey is, in the most basic terms, it means the whiskey was created by blending together a reasonably small number of barrels. Even though this "small" amount can change massively between distilleries.
Proof
You might know what the term "ABV" or alcohol by volume is, as it's the percentage of alcohol in the whiskey. Proof is simply two times the amount of the ABV, signifying its strength.
Barrel
The barrel or cask is the container in which the bourbon ages. It's charred to add flavors like vanilla beans, caramel, dried fruits, and oak to the already flavorful whiskey.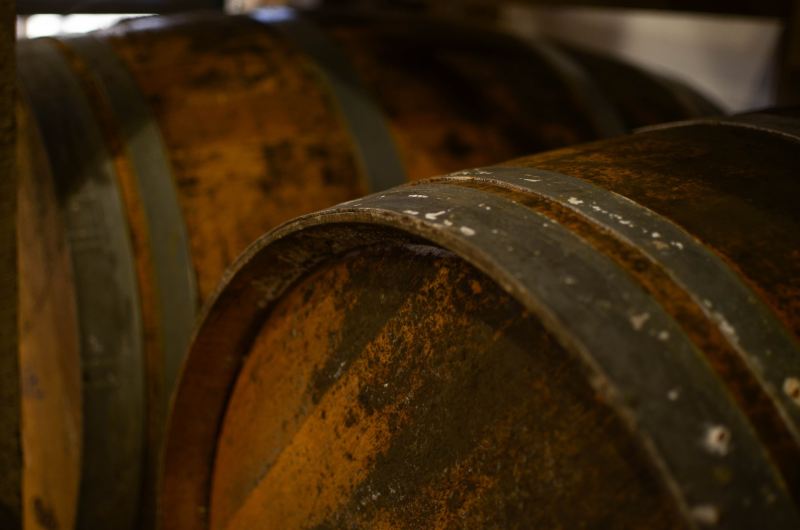 Charred
As we mentioned earlier, to be considered a bourbon (among other rules), it must be aged in a charred American oak barrel. But what exactly does "charred" mean? Well, it means the barrel's interior was charred and blackened with open flames. The more the char, the more complex and pronounced the aromas, flavors, and the whiskey's color will be.
Bunghole
This might seem like a silly term, but after you're done snickering, you should know that it's a hole that's drilled into the side of a barrel and closed with a cork. When the cork is removed, distillers can sample the spirit to see how it's aging.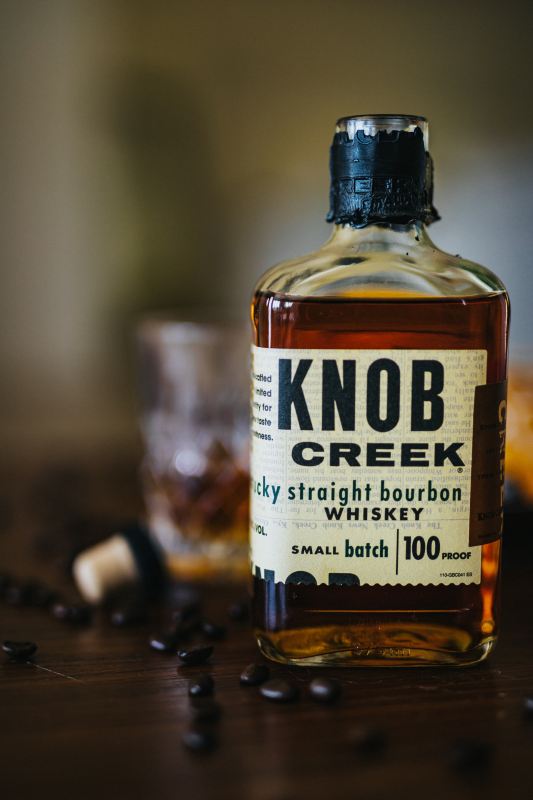 Barrel proof
Barrel proof or cask strength is a term used to describe a bourbon that didn't get diluted with any water after it was removed from the barrel and bottled. This means that instead of something like 80 proof, it will likely be in the 100-120-proof range. Bold, potent, and beloved by bourbon aficionados.
Bottled-in-bond
If you don't know a lot about bourbon, you might just assume the term "bottled-in-bond" means the whiskey is 100 proof, but it's so much more than that. It also means the juice inside the bottle was matured for at least four years, made by one distiller at a single distillery, and aged in a federally bonded warehouse.
Editors' Recommendations