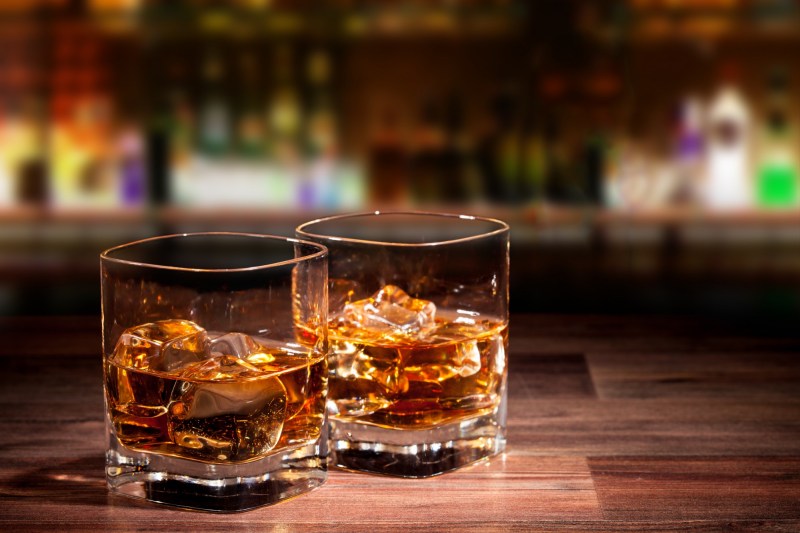 While some kids dream of making it to the majors and hitting that series-winning homerun with a full count in the bottom of the ninth of Game 7, some others—the ones that follow George Bernard Shaw's line of thinking that whiskey is liquid sunshine—dream of other things. Greater things, you might say, like working with whiskey. Now, thanks to Timber Creek Distillery's bourbon blending kit, you get to do just that.
Timber Creek, located on the Florida panhandle about an hour north of Destin, recently introduced the world's first bourbon blending kit. The special edition bourbon blending kit comes with four 100-percent single grain whiskies (corn, wheat, black rye, and barley whiskies) for you to work with in an attempt to become like some of the great Master Blenders of the whisk(e)y world. Each whiskey is 100-Proof and they come in a 750ml bottle (corn) and 375ml bottles (wheat, black rye, and barley).
"We thought this would be a very unique thing we could bring to market for all of the bourbon fanatics and it's something that has never been done, so we thought that was cool as well," President of Timber Creek Camden Ford said.
The kit also comes with a graduated blending beaker, a stir rod, a graduated pipette (for exact measurements), a bourbon blending guide, and examples of not only Timber Creek's bourbon mash bill, but other popular bourbon mash bills for you to experiment with in order to find your favorite bourbon.
"What our kit gives you the ability to do is to taste the different flavor profile of each individual grain and see how each grain contributes to the overall flavor of the bourbon. Corn is sweet, but generic. Wheat is dry. Rye is spicy, and barley really rounds out the whole flavor. By blending different combinations of these grains you really get a sense of which type of Bourbons you like and why. It puts a lot of control back in the hands of the consumer to determine their favorite blend," Ford said.
Basically, if you've ever gone to a distillery and thought, "Hey, I could do that" or "I wish I could be the guy doing that," now is your chance.
The bourbon blending kit retails for $239.99 and can be purchased here. In addition to the bourbon blending kit, Timber Creek also makes a vodka, four types of rum (clear, dark, coffee, and apple pie), two bourbons, and a rye whiskey made from Florida 401 black rye—a grain only grown in the Sunshine State.
Editors' Recommendations