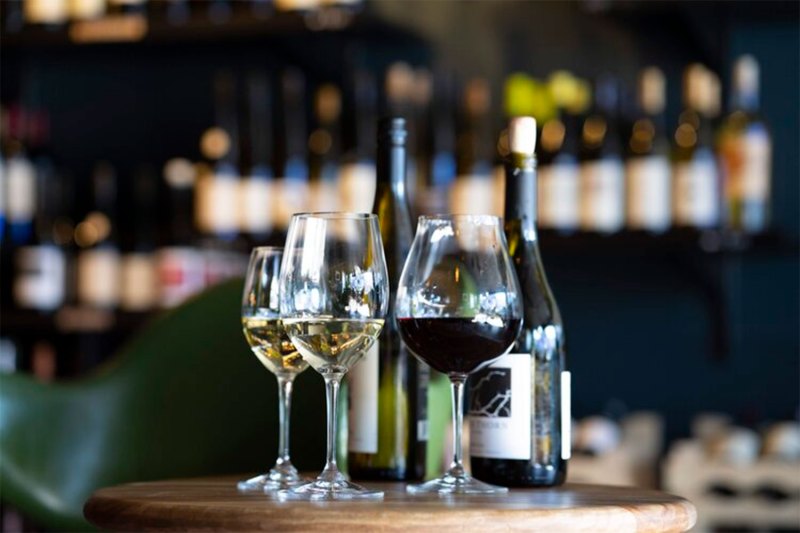 The coolest wine shops do so much more than just sell wine and spirits. They introduce visitors to a new favorite varietal, answer your many queries, and set the mood with some solid ambience and a good playlist. Many function as bars, pouring flights of wine or hosting wineries for intimate tastings.
Like a good record store or thrift shop, a good wine store is a place to get lost in. You can enter with a list, sure, but you're likely leaving with much more after sampling something remarkable in house, seeing an eye-catching label, or heeding the advice of a sharp shop worker. In the best wine shops, it's pretty easy to become a usual.
The coolest wine shops nail the recipe. Too big, and you can scare customers away. Too small, and you're knocking over bottles and wondering what you're missing. If the staff can't turn you on to something fun and new, they're not doing their job (they get to taste everything, you know). If the staff is too fussy, they're missing the point of wine — that it's a fun drink meant for all, a means to great conversation and perhaps an even better meal.
Granted, there are a lot of great online options these days and, in a lot of states, you can shop directly from the producer. Keep doing that; the little wineries especially will appreciate the DTC business. But if you're looking for a great wine store near you, we've got some stellar choices. These are places that back the wine up with stellar personalities and a compelling vibe.
Here are the coolest wine shops in America right now.
Compline Wine Shop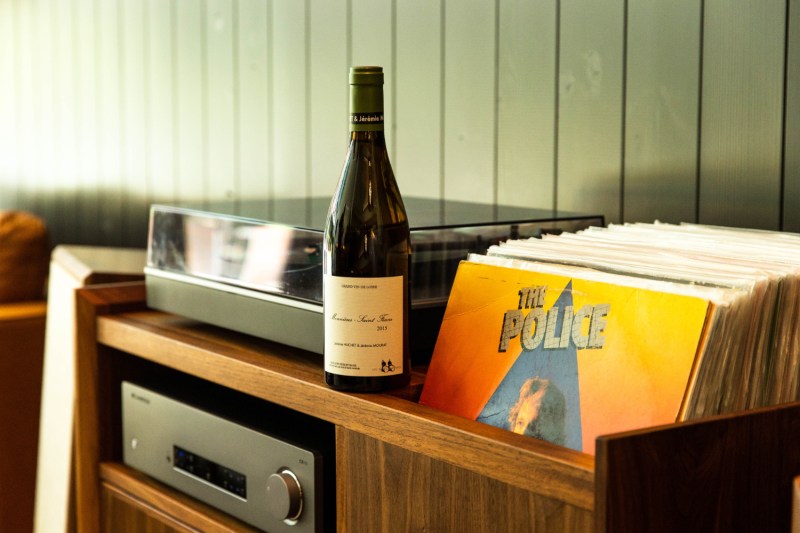 With vinyl spinning in the background, Compline offers the perfect backdrop for sniffing around some wines. The entire shop is kept at cellar temperature, ensuring every bottle is in pristine shape. It's sommelier-owned, but it feels more like the well-appointed living room of your favorite music-and-wine-junkie friend. The Napa shop has a great glass pour program and offers mini flights in house, all to the rich sounds of the resident hi-fi Cambridge Audio sound system. Rock 'n roll.
Dame
Portland's Dame is an oasis for natural wine. The oceanic blues and greens of the interior put one at ease, and the wines available are full of intrigue. The place functions like a restaurant but is a wine shop at heart, with a good bottle list (available to enjoy there or take home), a wine club, and some tasty snacks and pasta should you want to pull up a chair and stay awhile. Visitors are pretty much guaranteed to come away with a new favorite orange wine or funky Rosé after visiting.
The Austin Wine Merchant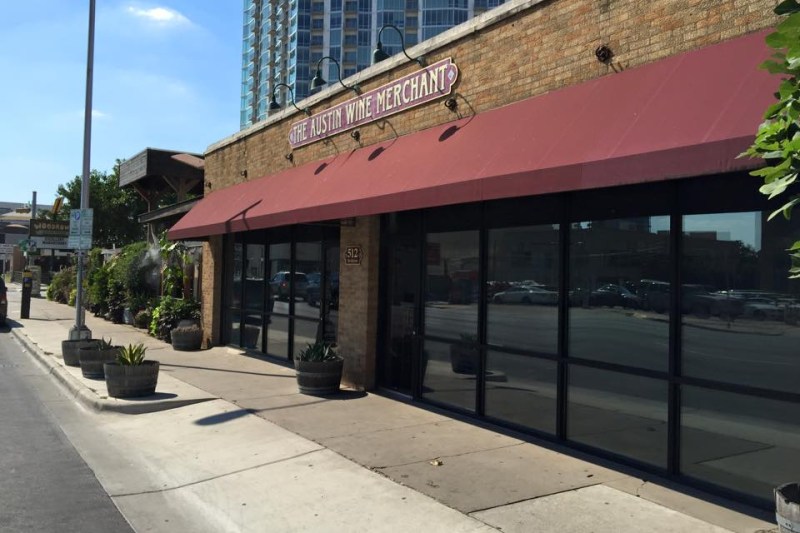 A bit of a classic, The Austin Wine Merchant has been at it since 1991. That's well before the surrounding Hill Country had the wine fame it's enjoying now. While a bit more "by the book" compared to the countless cool kid wine operations these days, the Merchant does it right. The selection is fantastic, especially if you're after Euro offerings, and the staff has a high collective wine IQ. The cool factor here comes in the form of breaking down the barriers that sometimes exist between casual consumer and famed wine regions and making those regions accessible.
Compagnie NYC
What a haunt this NYC spot is. Bar Compagnie is a lesson in how to do it right: Part bar, part wine shop, part educational lair where you can heighten your wine knowledge with "boot camp" classes. The atmosphere is the definition of cool, the staff can nerd out about wine without overwhelming you, and the shop often plays host to rising winemakers from all over the world.
Keife & Co.
New Orleans may be known for sazeracs and jazz, but good wine can be had too, especially if you visit Keife & Co. The modern shop is set in a gem of a building, and the bottle selection is tremendous. What's cool about it? The emphasis on small, independent producers that grow their wine in truly sustainable fashion. Oh, and the details, from the step-up wooden bar ladders to the wine that overdelivers no matter what the price it's marked at, from the cheap to the decadent. If you feel like indulging in even more, the shop has a great selection of cheeses, specialty items, and spirits.
HiFi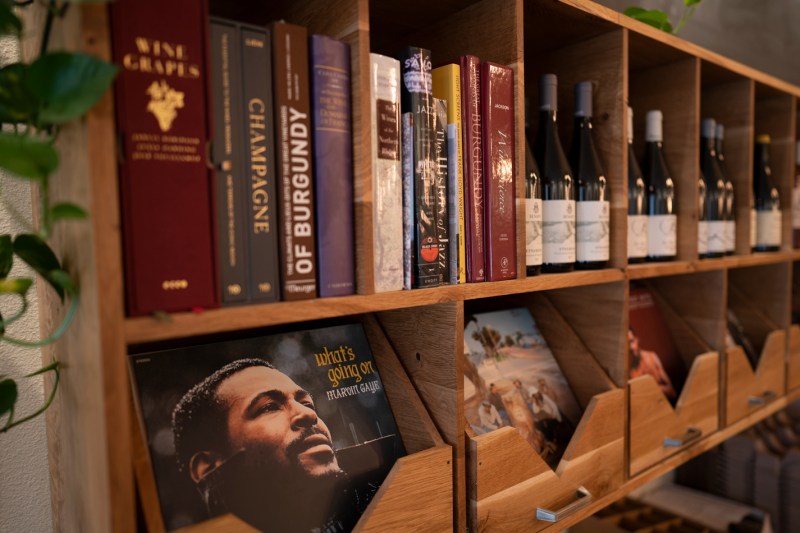 Set in the heart of Oregon wine country in McMinnville, HiFi is a hybrid spot run by the excellent wine label Martin Woods. It's a wine bar, music-listening zone, and bottle shop set in the heart of one of the greatest towns in the Willamette Valley. It's heaven for the music nut, wino, and design aficionado alike. There's nothing pretentious about the place, just a haven for curious drinkers looking to taste the many personalities playing their hand in this remarkable region. There's a great by-the-glass list, frequent events including DJs, live bands, and importer and local business takeovers. Best of all, the service is always spot-on.
Wilder Wines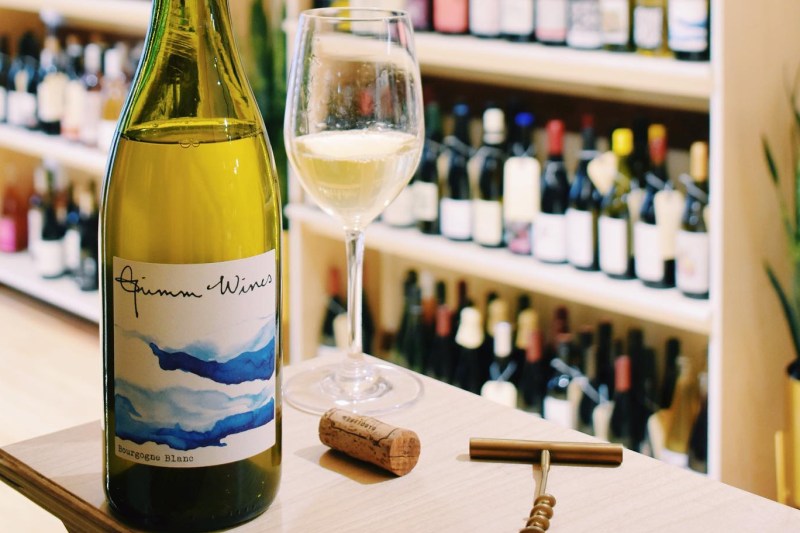 Wilder Wines calls Vermont home. The neighborhood natural wine shop is full of exciting picks. You get the feeling the crew is genuinely pleased to share what they've found over the years and pass those "a-ha!" tasting moments on to you, the curious wine drinker. They deliver locally, offer curated cases and a club, and feature an airy space to taste and find some quality bottles. You feel like a cool kid when you're treated to these great finds, the work of labels that are often still up and coming (and likely destined for big things).
Editors' Recommendations