It's been a year since the pandemic pulled the plug on life as we knew it. And while it's felt more like a decade — a lifetime, even — there have been some silver linings during COVID-19. At the very least, we still get to drink at home.
There's reason for optimism. Spring is here and the days are longer and warmer. States are lifting restrictions as the country continues to vaccinate and take proper precautions. If we play our cards right, we may return to some kind of normalcy relatively soon. So, as we watch history repeat itself and spring breakers descend on South Beach without so much as a mask, pour yourself a tall glass of the best lockdown wine out there, from the safety of your abode.
Which wine? Dog Point Sauvignon Blanc . It sums up spring of 2021 perfectly, a tasty and symbolic wine that will see us through the remainder of lockdown.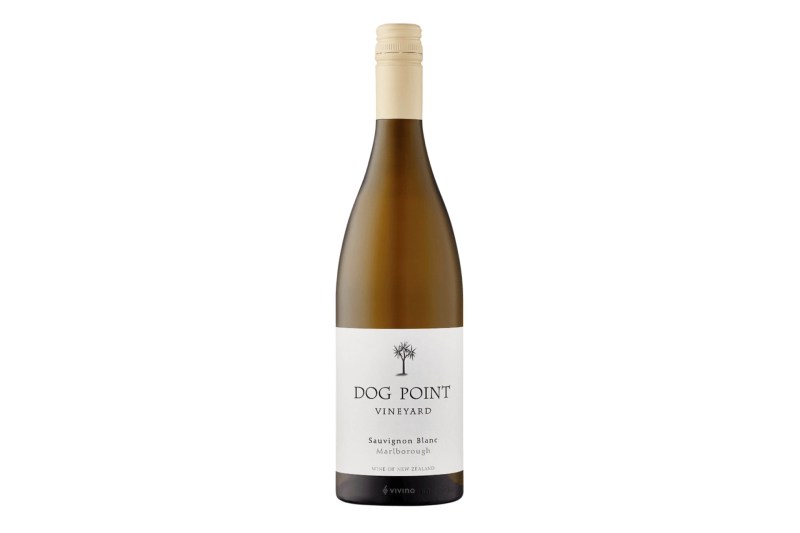 Sauvignon Blanc thrives all over the wine map, from the Loire Valley of France to California and even Baja, Mexico. New Zealand, though, may be the grape's favorite adopted homeland. The wines coming out of Marlborough especially are wonderfully clean, zippy, and vivacious — the promise of spring in a glass. Plus, New Zealand pretty much vanquished COVID from the outset, showing the world how you lockdown.
It's simple and elegant, just what the doctor ordered a year after shelter-in-place orders. The wine equivalent of working from home, it wants to dress up but knows it doesn't have to. Corks are fine but this wine prefers the straightforward screw cap, ideal for a quick-draw pour and resealing while you're picnicking or out on a hike.
It's energizing. Sure, wine is technically a depressant but you'd never know it with this offering. Practically caffeinated, Dog Point's flagship white bursts out of the glass. It's a match made for the many budding trees and blooming flowers we're gratefully witnessing right now. In short, the wine is the antithesis of winter; not just the flattening of the curve but its long-awaited downward slide.
It's nimble. With an ideal evenness of citrus, tropical fruit, and minerality, there's hardly a pairing that can go amiss. It's a seafood wine, a pizza wine, a chicken salad wine, a gilled vegetable wine. It's sophisticated enough to enhance your favorite mushroom risotto recipe and not above being enjoyed on its own, with nothing beyond a curly straw. It's captivating however it's served, whether straight out of an ice bath or room temperature. And with its inviting mix of melon-y tones and a kiss of saline, it's as tasty over brunch as it is before bed during an episode of The Falcon and the Winter Soldier.
It's a deal. Whether you're watching your spending a bit more these days or looking to blow some stimulus money, this wine beckons. It performs at twice its price point, proving just how expressive Sauvignon Blanc can be. If you're like us, you're going to want a case to see out the rest of the lockdown, so you can crack a bottle on a random Tuesday to go with dinner as well as one in celebratory fashion when the world reopens.
If you need to cross off one more box, the wine also excels when it comes to critical acclaim. The major outlets routinely award the Sauv Blanc at least a 90-point score. It's delightfully racy, exuberant, and hopeful. Spring-fresh wine doesn't get much better than this. And we've never needed it more than right now.
Editors' Recommendations