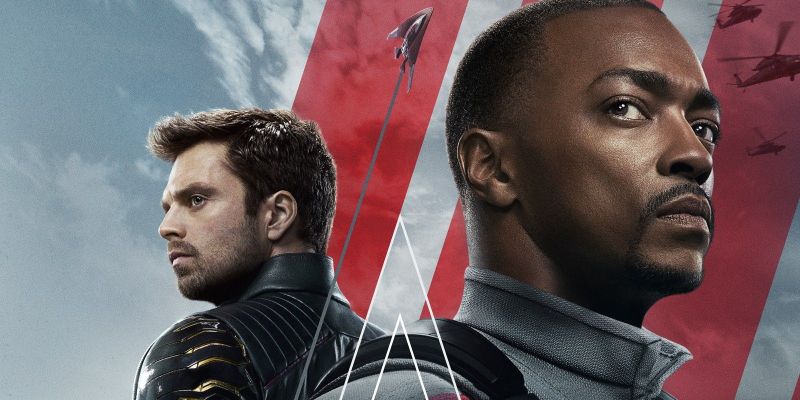 Finished WandaVision and not sure where to go next for your Marvel fill? We recommend Falcon and the Winter Soldier which is available as of today and follows what happens next to the two memorable characters from the Avengers franchise. Here's how to watch Falcon and the Winter Soldier online as each new episode airs.
Falcon and the Winter Soldier follows what happens after Falcon (also known as Sam Wilson) takes on the mantle of Captain America at the end of Avengers: Endgame. He teams up with Bucky Barnes (also known as Falcon) as the duo attempt to fend off the evil Flag-Smashers. The series aims to expand on the implications of a Black man being given the Captain America mantle while also looking at how Bucky Barnes was turned into a brainwashed assassin for a time, and how he grapples with his past. It's sure to be a TV show with a lot of depth and intrigue.
Created By: Malcolm Spellman
Cast: Anthony Mackie, Sebastian Stan, Daniel Brühl
Number of Seasons: 1
How To Watch The Falcon and the Winter Soldier Online In The U.S
Disney+ is the exclusive home of The Falcon and the Winter Soldier with new episodes aired each week. There's no Disney+ free trial but the streaming service costs just $7 per month to subscribe to with access to all things Marvel along with many other shows and movies.
The Falcon and the Winter Soldier will run for six episodes so expect to subscribe for two months, making the idea of hooking yourself up with a year's worth of Disney+ for $70 sound way more appealing and, ultimately, a better value.
Alternatively, there's the Disney+ Bundle which also offers access to ESPN+ and Hulu for just $13 per month, working out at $5 less than it would cost to subscribe to each service individually. Whatever you choose, check out our look at the best Disney+ shows to stream right now, along with the best movies on Disney+.
What To Expect From The Falcon and the Winter Soldier
Early previews of Falcon and the Winter Soldier have been very promising with each episode set to be around 45-55 minutes in length. With big budgets involved, it should be a high-end production that does a great job of expanding upon the Marvel Cinematic Universe once more.
The series is part of Phase Four of the Marvel Cinematic Universe which will continue to grow throughout 2021 and 2022. There's no confirmation yet of a second season of Falcon and the Winter Soldier but given the phenomenal success of WandaVision, it seems fairly likely to happen.
Editors' Recommendations