People are calling this the Brenaissance. Yes, we're all happy for the much-deserved recognition the Canadian American treasure is getting for his role in The Whale, but the diehard Brendan Fraser fans have been rewatching The Mummy on repeat since 1999.
To become a true fanatic, you'll need to watch these Brendan Fraser movies that show why the world will always root for this charming actor. We aren't saying these movies with Brendan Fraser have the best acting or plots, but they all showcase a side of the actor that we can't get enough of.
10. Monkeybone (2001)
Genre Adventure, Fantasy, Animation, Comedy, Science Fiction
Stars Brendan Fraser, Bridget Fonda, John Turturro
Directed by Henry Selick
Okay, the movie itself is raunchy, dirty, and inappropriate. A comic book artist gets in an accident that puts him in a coma, where the cartoon he draws leads him on one heck of a twisted adventure to wake up. Just focus on Brendan's performance and you'll forget all of the other stuff. This black comedy content mixed with Fraser's heart of gold balances out just enough to make Monkeybone worth at least one watch. Henry Selick tried his best with this live-action fantasy, and for some reason, it works for us.
9. Journey to the Center of the Earth (2008)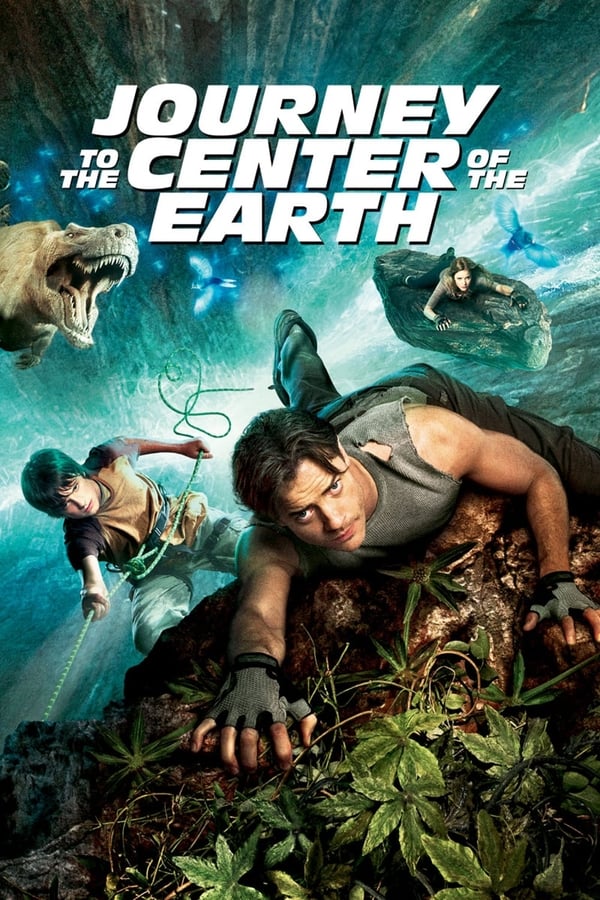 Genre Action, Science Fiction, Adventure, Comedy, Family
Stars Brendan Fraser, Josh Hutcherson, Anita Briem
Directed by Eric Brevig
Brendan has given the adults more than enough movies to appreciate him in, so this family-friendly action adventure is one for the kids to watch. The 3D film
Journey to the Center of the Earth
is a fun
sci-fi movie
filled with adventure that allows Fraser to show off the skills he's known for.
8. Gods and Monsters (1998)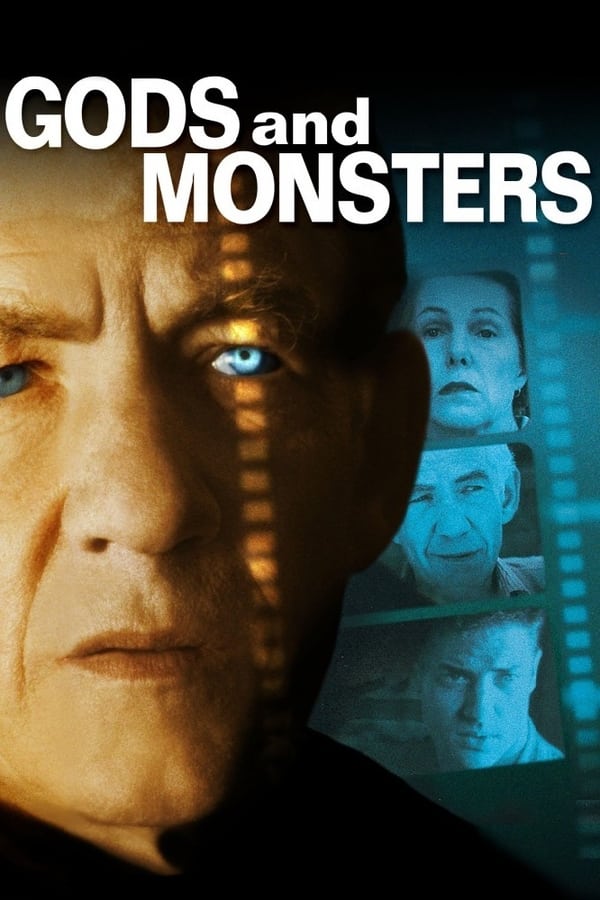 Genre Drama
Stars Ian McKellen, Brendan Fraser, Lynn Redgrave
Directed by Bill Condon
While Ian McKellen, Lynn Redgrave, and Bill Condon received unanimous praise, nominations, and awards for their roles in God and Monsters, Brendan Fraser's portrayal of Clayton Boone is something to keep your eye on. The movie tanked at the box office but, in reality, is a stunning fictional telling of a real person's life.
7. George of the Jungle (1997)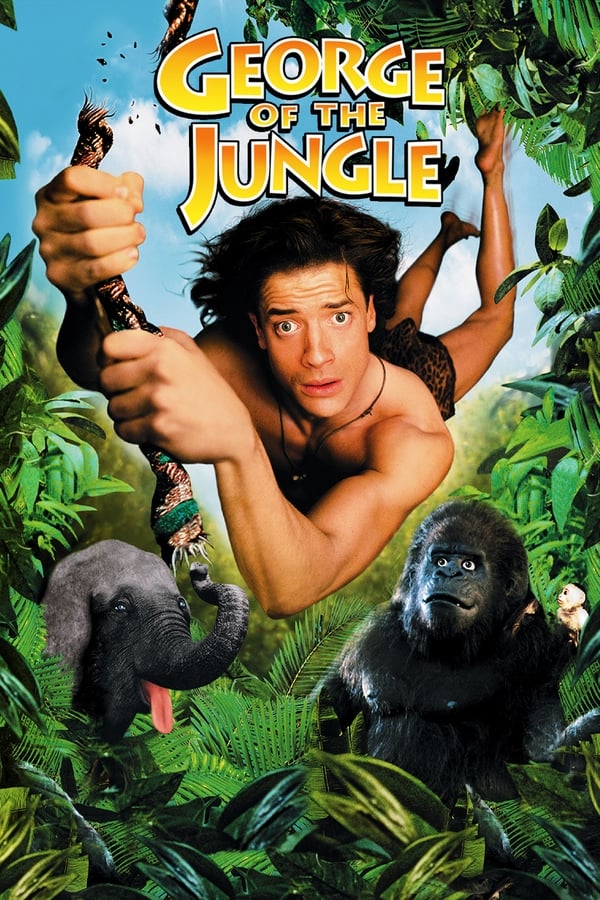 Genre Adventure, Comedy, Family, Romance
Stars Brendan Fraser, Leslie Mann, Thomas Haden Church
Directed by Sam Weisman
One of Brendan's most well-known roles — for obvious reasons — the comedy George of the Jungle performed well at the box office, even if it didn't roll in any critical acclaim. Fraser's lovable and goofy George was enjoyingly believable, and we bet you can't find a single soul — male or female — who doesn't appreciate Fraser's physique in the film.
6. Airheads (1994)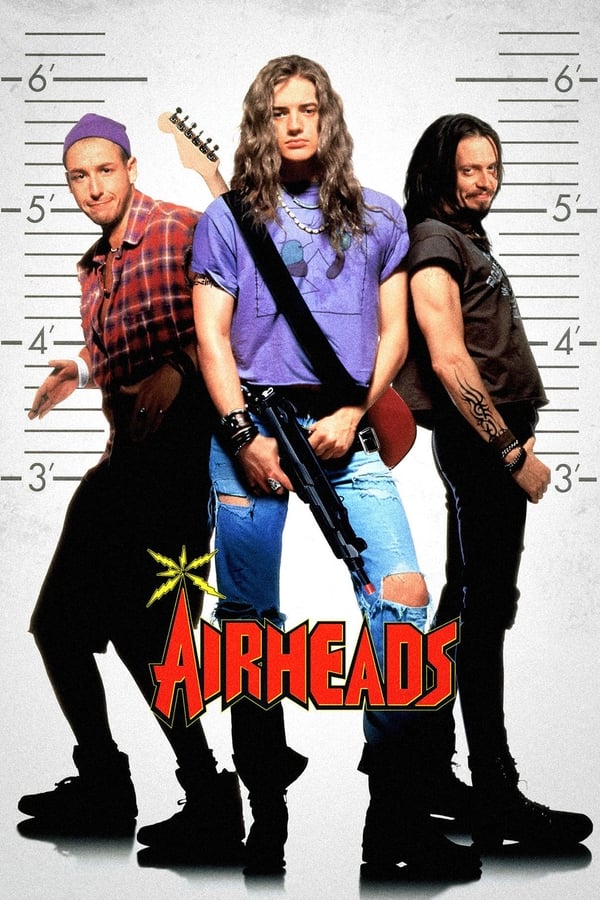 Genre Comedy, Crime, Music
Stars Brendan Fraser, Steve Buscemi, Adam Sandler
Directed by Michael Lehmann
You wouldn't think Steve Buscemi, Adam Sandler, and Brendan Fraser would translate well as an on-screen ensemble, but it works so well in the comedy Airheads. Fraser's character, Chester "Chazz Darby" Ogilvie, is the lead guitarist and vocalist of the band holding a radio station hostage until they play their demo. We can all thank Adam Sandler for Brendan's role in the movie, as he threatened to walk if Fraser wasn't cast. True bandmate energy.
5. Crash (2005)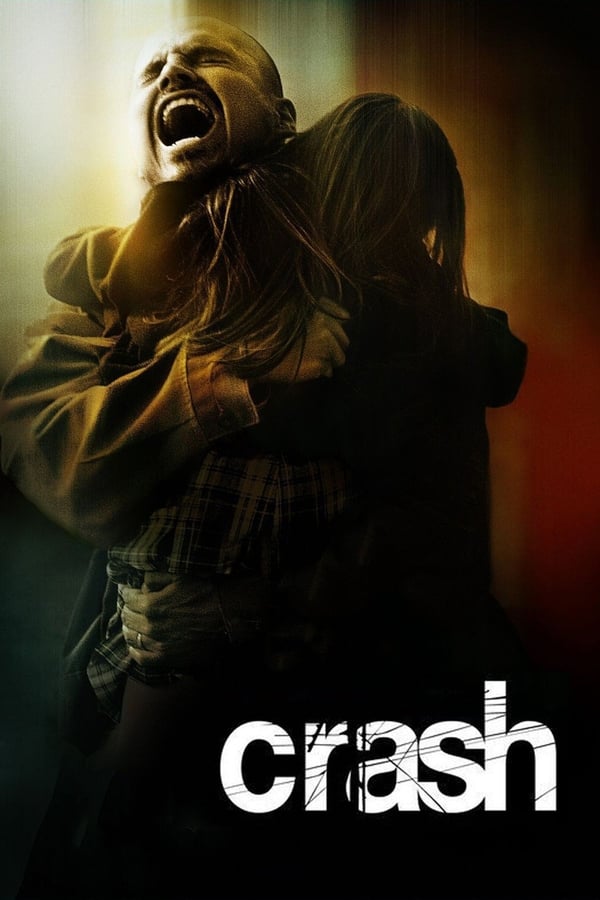 Genre Drama
Stars Sandra Bullock, Don Cheadle, Matt Dillon
Directed by Paul Haggis
This movie divided audiences when it knocked
Brokeback Mountain
out at the Oscars, but we remain fans of this twisting time of a film. The cast is full of
amazing actors
, but Brendan's performance reminded us that he isn't just a chiseled face. His role as District Attorney Rick Cabot in
Crash
earned him three award wins out of four nominations. The serious side of this role looked really good on him.
4. Bedazzled (2000)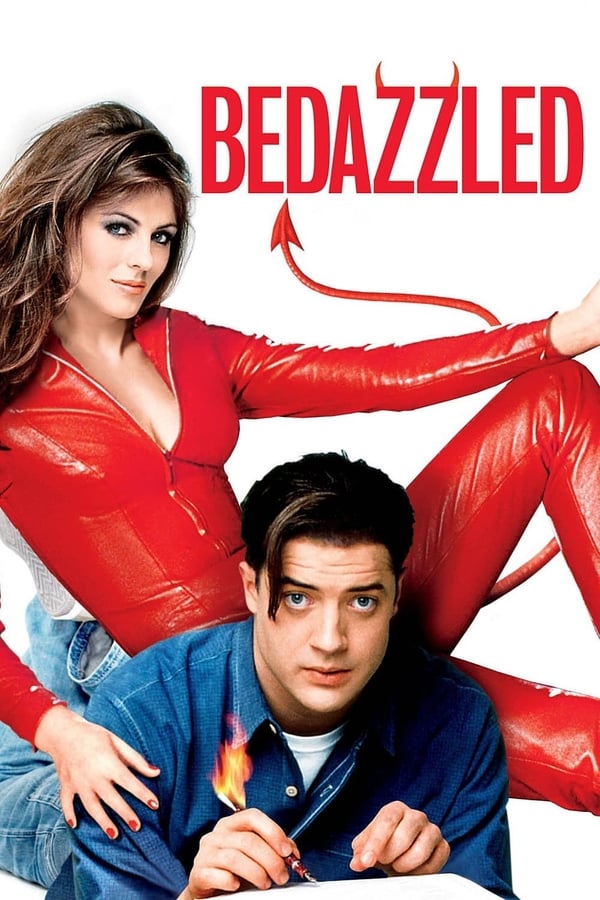 Genre Fantasy, Comedy, Romance
Stars Brendan Fraser, Elizabeth Hurley, Frances O'Connor
Directed by Harold Ramis
This is one of those
underrated movies
that is just pure fun. Fraser and Elizabeth Hurley's chemistry is ridiculous as they play Elliot Richards and the Devil, respectively, in this Harold Ramis-directed romcom.
Bedazzled
gave Brendan a chance to show off a few different sides — seven, to be exact — and it was nice to see him let go of the adventure man persona he had been building up and go back to having a bit of fun.
3. Encino Man (1992)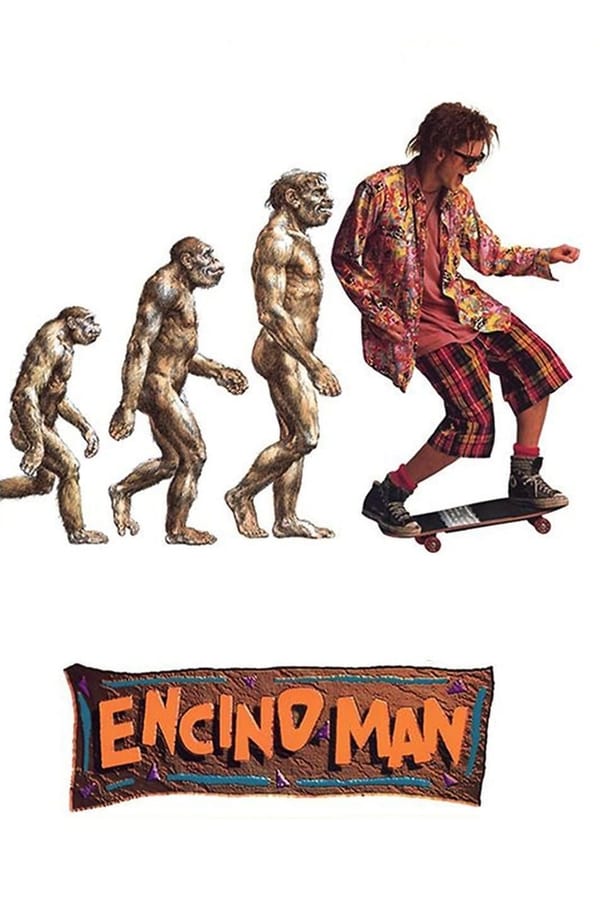 Genre Comedy
Stars Brendan Fraser, Pauly Shore, Sean Astin
Directed by Les Mayfield
Brendan's breakout role as the caveman Link in the '90s comedy Encino Man was his second acting role ever. Focused on two teenagers who find an actual caveman in the backyard, the film does a decent job of tackling the whole "unpopular kids who just want to be noticed" angle. While most people love or hate Pauly Shore, Fraser's Link is pretty universally adored and steals every scene he's in.
2. The Mummy Returns (2001)
Genre Adventure, Action, Fantasy
Stars Brendan Fraser, Rachel Weisz, John Hannah
Directed by Stephen Sommers
We don't think a lot of sequels come close to the first, but in this case, The Mummy Returns gave us all of the old feelings the original did. The chemistry between Fraser and Rachael Weisz was the main reason the first was such a hit, but the supporting cast in this one worked seamlessly together. You can also thank this movie for starting Dwayne "The Rock" Johnson's movie career.
1. The Mummy (1999)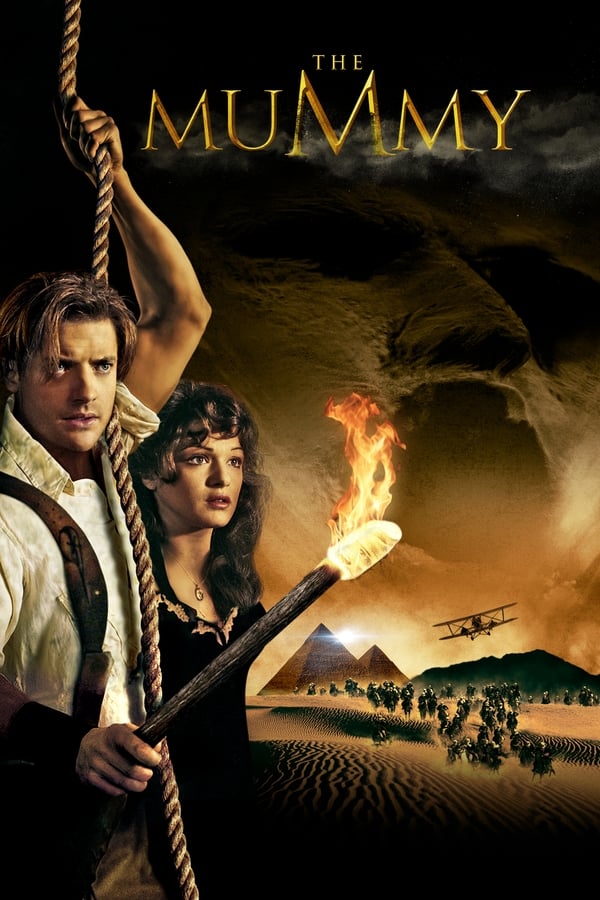 Genre Adventure, Action, Fantasy
Stars Brendan Fraser, Rachel Weisz, John Hannah
Directed by Stephen Sommers
With a jawline that men and women both wanted, Brendan Fraser as adventurer Rick O'Connell in The Mummy gives us two hours of non-stop action, laughs, and a few jumps alongside a love story to make us feel good. The movie takes place in the 1920s and follows a group of people who wake up — and then need to defeat — an ancient, mummified priest. A different, more romantic take on the classic horror film, this mummy movie solidified Fraser's leading man status. If you haven't seen a single one of Brendan's movies, this is the one to start with — and to rewatch a few times a year.
If you want to see for yourself why Brendan has so many fans out there rooting for him to get the recognition that is long overdue, then these are the movies to start with. Given his career spans four decades and features at least three projects in post, we hope this means a comeback for Brendan Fraser that lasts for decades more to come. If that leads to him reprising his role as Rick for another go at an undead mummy, we can't wait.
Editors' Recommendations