There are plenty of sci-fi movies on Netflix to watch in 2022, but if you're in the mood to kick back and binge-watch multiple episodes in one sitting, you need to find yourself a good Netflix series. To find the best show for you, we've marathoned a plethora of shows to bring you the best of the best for October and November. Below are the best sci-fi series on Netflix right now. Once you're done watching any of these shows, you may go ahead and check out our list of the best sci-fi movies of all time.
Related Reading
Dark
When a young boy in a small German town goes missing, his family and the people of the town start to notice some strange coincidences and patterns in the town history. While this show has some incredible performances and some well-written plot, it requires a lot of attention to understand what is going on since there are so many characters and setting changes. The fact that it's originally in German also doesn't help with the difficulty but it's worth it by far.
Main Cast: Louis Hofmann, Karoline Eichhorn, Lisa Vicari
Total Episodes: 16
IMDb Rating: 8.8
Sweet Tooth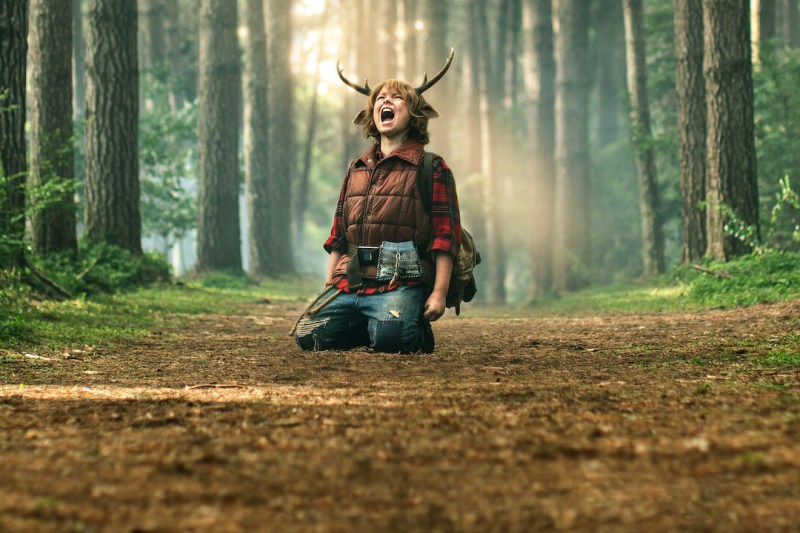 In the midst of an apocalyptic pandemic, children suddenly are born as hybrids, somewhere between human and animal. A little boy known as Sweet Tooth/Gus (Christian Convery) is the focus of the show, detailing the discrimination and evil of humankind as one of the most astonishing events in human history takes place. The performances and pace of events are what make this show, besides being a great and new concept that comes from the DC Comic series.
Main Cast: Nonso Anozie, Christian Convery, Stefania LaVie Owen
Total Episodes: 8
IMDb Rating: 7.9
Sense8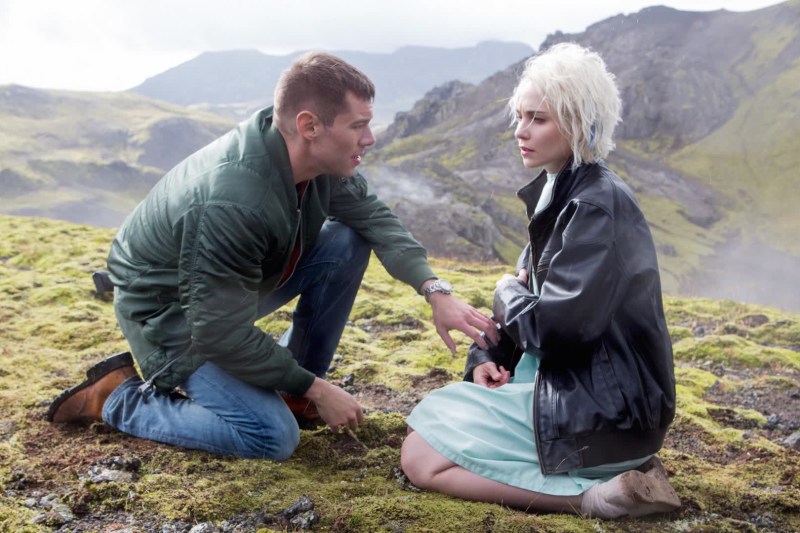 From the creators of The Matrix comes Sense8, a thrilling, action-packed sci-fi series on Netflix that boasts an original premise. When eight strangers around the world discover they have an unavoidable connection, they must learn how to work together while a secret organization hunts them to restore order to humanity.
Main Cast: Bae Doona, Jamie Clayton, Tina Desai
Total Episodes: 24
IMDb Rating: 8.3
Jupiter's Legacy
Based on the DC comic, a particular family is bestowed with superpowers that make them live longer than usual, as well as possess great strength and other superpowers. Almost 100 years later, their children are burdened with carrying on the legacy and fighting the good fight. This sci-fi/fantasy drama is creative and original, combining well-known themes and bringing back some familiar faces as well as presenting some new faces to the screen.
Main Cast: Josh Duhamel, Ben Daniels, Leslie Bibb
Total Episodes: 8
IMDb Rating: 6.7
Love, Death & Robots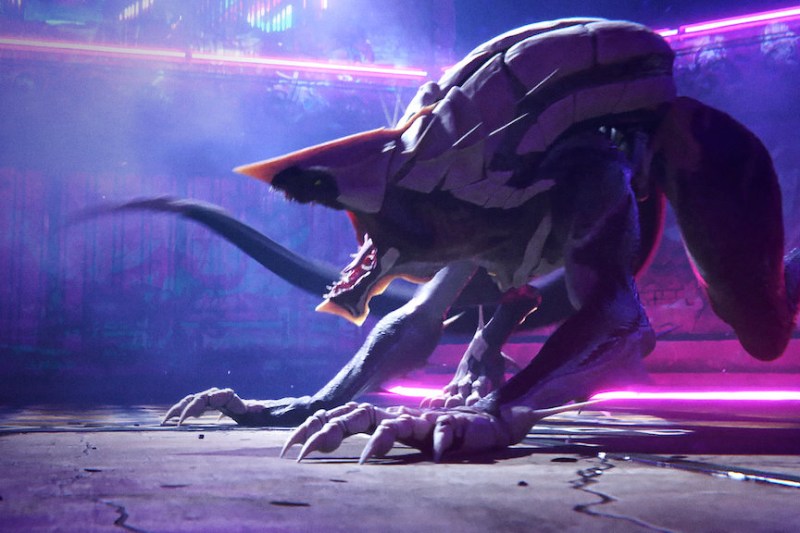 In this sci-fi series that utilizes a short story format, you never know what you're going to get. With every episode ranging from six to 18 minutes, all the storytelling efforts are compacted into one visual and mind-bending spectacle. Each episode is created by a completely different team, spanning a number of countries around the world, but joined in using three words of inspiration for their short-lived sci-fi stories: Love, Death & Robots.
Main Cast: Scott Whyte, Nolan North, Steven Pacey
Total Episodes: 26
IMDb Rating: 8.5
Sword Art Online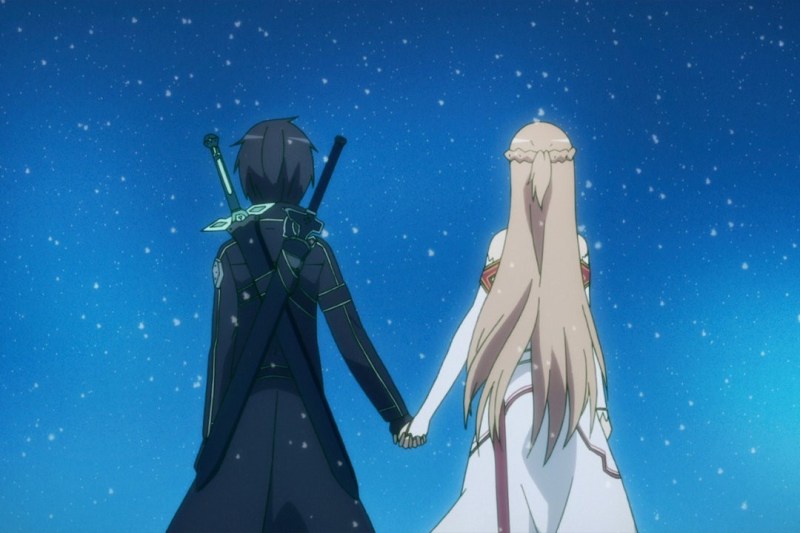 Taking place in the year 2022, thousands of gamers find themselves trapped in a new and fully immersive virtual MMORPG. The series follows Kirito as he becomes one of the strongest players in the game in an attempt to escape. If you've ever enjoyed an online RPG game before, this anime series is definitely worth a watch. Looking for more kick-ass anime shows? Check out our list of binge-watch-worthy anime on Netflix for 2022.
Main Cast: Yoshitsugu Matsuoka, Haruka Tomatsu, Bryce Papenbrook
Total Episodes: 98
IMDb Rating: 7.6
Star Trek: The Next Generation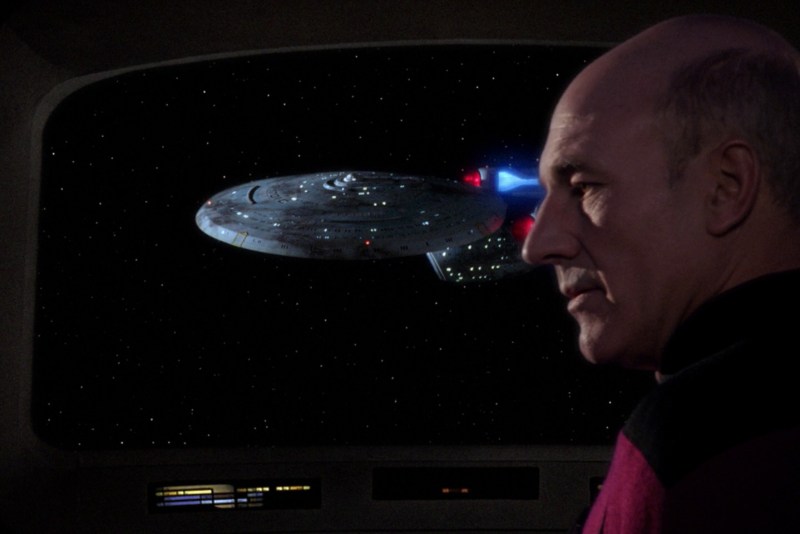 If you're looking for some classic sci-fi, why not go with something as tried and true as Star Trek? While Netflix does have the Original Series with Kirk, Spock, and McCoy, The Next Generation holds a special place in our hearts. And with seven seasons of Picard and crew exploring the final frontier in the 24th century, there's plenty of episodes to keep you busy.
Main Cast: Patrick Stewart, Brent Spiner, Jonathan Frakes
Total Episodes: 176
IMDb Rating: 8.6
Altered Carbon
If you're a fan of sci-fi movies and find yourself in need of a fresh story, Altered Carbon is here to deliver. Set in the future, this Netflix show offers a look into a world where consciousness can be digitized and stored. This allows humans to survive beyond the death of their physical bodies, allowing for something close to immortality.
Main Cast: Chris Conner, Renée Goldsberry, Will Yun Lee
Total Episodes: 18
IMDb Rating: 8.0
Black Mirror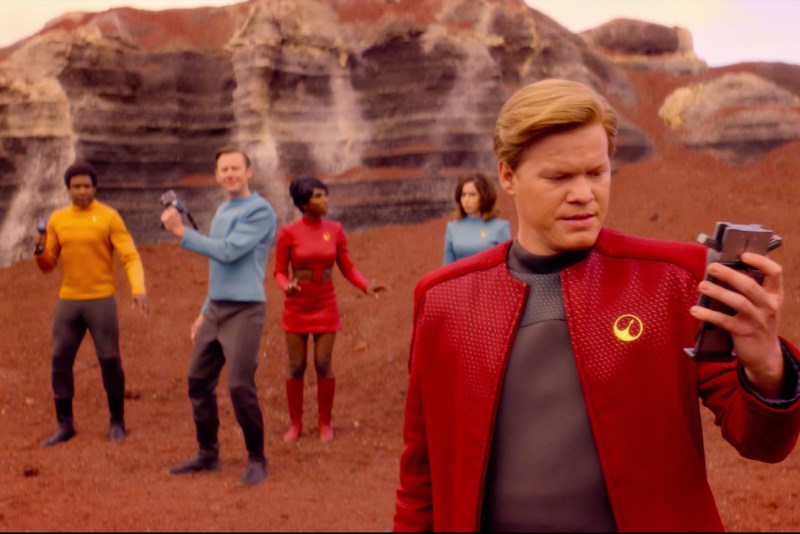 In a wild mix of sci-fi themes and terrifyingly not-so-distant-future technology, Black Mirror will thrill, entice, and possibly scare you. Each episode is entirely different, meaning you can watch them completely out of order and still enjoy a gripping short film with guest stars and eerie concepts. Even if this show has been around for a while, it still challenges your comfort level with the new and top-of-the-line technology that you may have seen glimpses of in pop culture, normally showing its potentially ugly side.
Main Cast: Daniel Lapaine, Hannah John-Kamen, Michaela Coel
Total Episodes: 22
IMDb Rating: 8.8
Gurren Lagann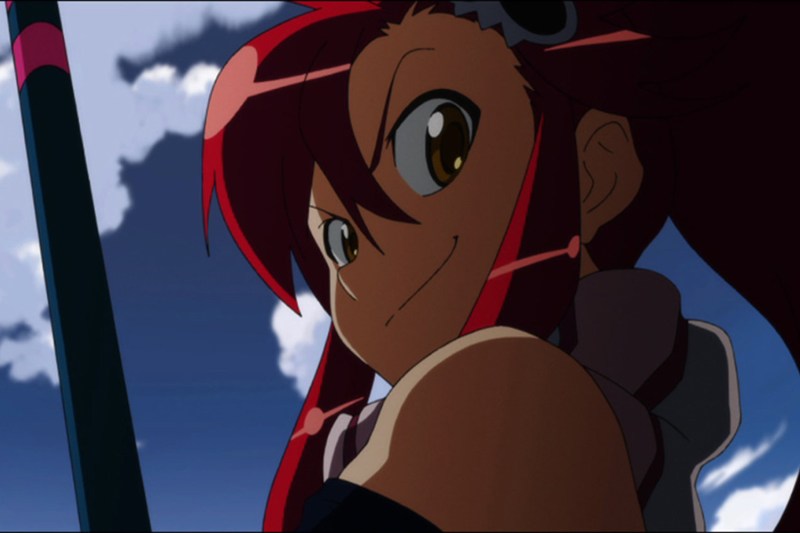 The legendary animation studio Gainax took another stab at giant fighting robots with Gurren Lagann, a far less serious interpretation of a timeworn subgenre that houses the likes of Neon Genesis Evangelion. The heartwarming story arc explodes with feel-good positivity. Campy and flirtatious dialogue pairs well with the series' high-energy fight scenes.
Main Cast: Tetsuya Kakihara, Katsuyuki Konishi, Marina Inoue
Total Episodes: 27
IMDb Rating: 8.3
The 100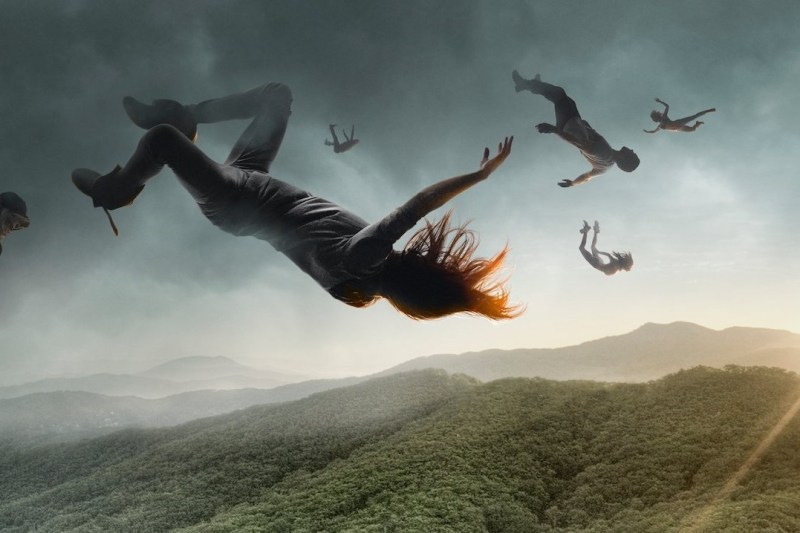 Almost a century after Earth was devastated by nuclear war, humanity remains alive and well in an orbiting space station. But when the space station begins to fail, 100 teen residents are sent to the planet to determine whether it's habitable. It's a little bit Lord of the Flies meets teen drama, but with a unique concept and enjoyable characters, it's worth a watch.
Main Cast: Eliza Taylor, Bob Morley, Marie Avgeropoulous
Total Episodes: 100
IMDb Rating: 7.6
Umbrella Academy
If you're looking for an original Netflix sci-fi series, Umbrella Academy is a good place to start. The story follows a family of former child heroes who have grown apart and are now in their 30s. But when their adoptive father Sir Reginald Hargreeves dies, they realize they must reunite to save the world.
Main Cast: Elliot Page, Tom Hopper, David Castañeda
Total Episodes: 20
IMDb Rating: 8.0
Stranger Things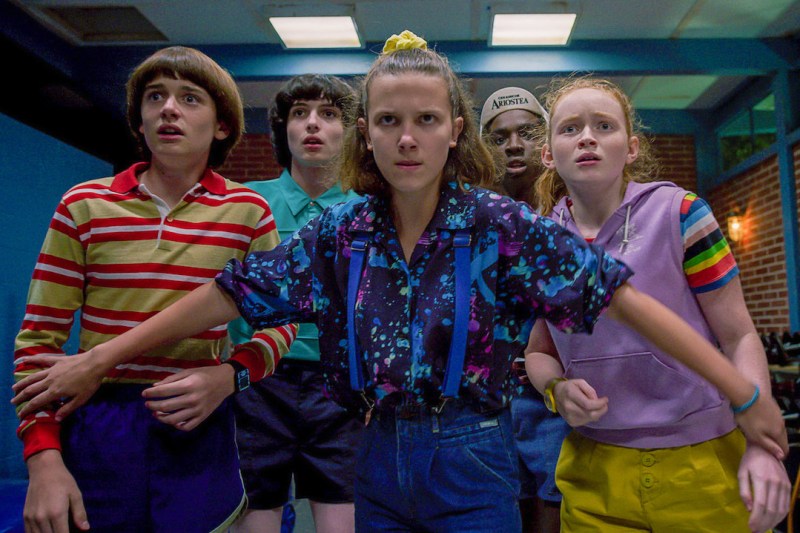 Set in the 1980s, this acclaimed sci-fi series takes place in a small town in the middle of nowhere, where spooky happenings start to unfold. When a high school girl goes missing, the residents of the town start to panic, with no end in sight. Meanwhile, a seemingly mute girl appears in town. She is sheltered and hidden by a group of young and nerdy boys who soon find that she has special powers, and they must discover and fight off a dark force lingering in their town.
Main Cast: Millie Bobby Brown, Finn Wolfhard, Winona Ryder
Total Episodes: 25
IMDb Rating: 8.7
Editors' Recommendations