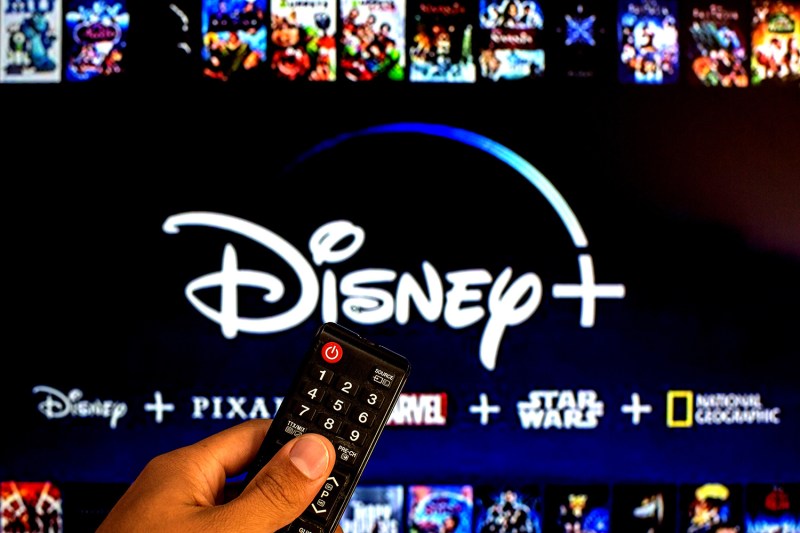 Although plenty of streaming services have come and gone in recent years, Disney Plus doesn't seem like it's going anywhere. The service is an ideal one-stop shop for people of all ages, whether you're looking for a Disney hit of some previous era or the latest Marvel or Star Wars content. The streamer has an impressive library, which is part of what explains how it was able to compete with predecessors like Netflix.
The other reason the streamer has been relatively successful is that it's comparatively cheap. That's even more true if you subscribe to The Disney Bundle so you get Disney Plus, Hulu, and ESPN+ in a single package every month.
If you're new to Disney Plus, though, and would like to find the best way to sign up for the service, we've got you covered. It's available on almost any device, and we've got a handy guide to walk you through the process.
Once you've successfully signed up, check out our guides to the best movies on Disney Plus, the best originals on Disney Plus, or the best Disney movies more generally.
How to sign up for Disney Plus
Before you can log in to watch Disney Plus, you'll first need to sign up for the service. Fortunately, the steps required to do that are relatively simple, and follows a similar process to other streaming services. Simply go to https://www.disneyplus.com/ and click either Get the Disney Bundle or Sign up for Disney+ only based on which option you prefer.
Whichever you choose, the process is very similar. You simply enter your email address, while choosing whether to receive emails from Disney Plus, then click Agree and Continue. Enter a password then click Continue. Once that's completed, you will need to enter your payment method. If you choose to sign up for The Disney Bundle, it's also possible to choose to upgrade to Hulu (No Ads) for $6 a month. While that brings your total up above $20, but its still a solid bargain for three streaming services.
Once you've entered your payment details and clicked the Agree and Subscribe button, you are all set up. Simply log into the service and you can begin watching. At first, you'll probably browse through the web browser but it's easy enough to install dedicated apps onto your smart TV, phone, or games console. Fortunately, it's all simple to do. Maybe best of all, once you sign in on the phone app, you don't have to enter your password on the smart TV or console apps to get started. Providing your phone is on the same Wi-Fi network, Disney Plus will pick up your details at the touch of a button, saving you the need to enter anything manually.
How to watch Disney Plus on your PC
Disney Plus is available through all modern web browsers, so accessing the service through one is very simple. Here's what to do.
Step 1: Go to https://www.disneyplus.com/
Step 2: Click the Login icon in the upper right corner of the screen.
Step 3: Enter your email address and click Continue, then enter your password and click Login.
Step 4: Once you're logged in, you can browse everything that Disney Plus has to offer. Just click on whatever you want to watch to get started.
How to watch Disney Plus on your TV
The exact method for watching Disney Plus on your TV may vary depending on the device you're using. It's possible to use Disney Plus on many smart TVs as well as through a streaming device such as Roku, Amazon Fire TV Stick, or Apple TV. Here is an idea of what to expect, and these instructions are likely to work on almost any device.
Step 1: Download the Disney Plus app on your streaming device or TV.
Step 2: Open the app.
Step 3: Click Login. Alternatively, if you have Disney Plus installed and logged in on your phone, you may be able to log in through that method. Look for a line that says to open your phone's app instead to log in that way. Usually, all you need to do is open Disney Plus on your phone and wait a moment for the two to sync up.
Step 4: If you want to solely use your TV or streaming device, then enter your email address and password.
Step 5: You should now be successfully logged into Disney Plus on your TV and can browse for whatever content you want to watch.
How to Watch Disney Plus on a Phone or Tablet
Using the Disney Plus app on a phone or tablet is pretty similar, regardless of whether you have an Android device or iOS product. Here's what to do.
Step 1: Download the free Disney Plus app through the App Store or Google Play Store.
Step 2: Open the app on your device.
Step 3: Log into your account with your existing email address and password. It's also possible to sign up for a new one if you need to.
Step 4: After you have successfully logged in, you can browse the Disney Plus catalog and pick out something to watch.
With the phone/tablet app, you are able to download content to watch offline. To do so, tap the show or movie you want to watch, then tap the arrow in the top right-hand corner to download it to your device.
Editors' Recommendations