In the past, stringent regional broadcasting regulations made it difficult for MMA fans to watch UFC fights online and other live events without a cable subscription. However, much has changed in recent years, and the immense popularity of streaming apps has prodded sports broadcasters to make live programming more accessible. ESPN, the official broadcaster of the UFC in the United States, introduced ESPN+ five years ago in response to this shift towards streaming. Since then, ESPN+ has emerged as the top outlet for watching UFC fights and pay-per-view events online in the U.S. With ESPN+, you can conveniently stream all the action on your PC, mobile device, smart TV, or gaming console. To help you get started, we've compiled a comprehensive guide covering everything you need to know about how to watch UFC live streams. We've also included an up-to-date schedule of upcoming fights so you don't miss a minute.
Watch the Official UFC Live Stream
By far the best way to watch UFC live streams online is ESPN+, a premium streaming service that launched in 2018. ESPN+ delivers a cornucopia of sports content, including MMA and boxing, to almost any modern streaming device. That said, you've got some other options that are also worth mentioning. But due to the very tight relationship between ESPN and the Ultimate Fighting Championship, you'll still need to sign up for ESPN+ in order to live stream UFC pay-per-view events.
Sports broadcasting is still heavily restricted by region, though, even if fans have more streaming options than they did in years past. If you're outside the U.S., you're likely unable to watch UFC live streams using ESPN+ — but you're not out of luck. You can use a virtual private network, or VPN, to circumvent any and all geography-based content blocking. This works by encrypting and routing your connection through a remote server of your choosing. Picking the right VPN is important, though, as a lackluster service can bottleneck your speeds and make streaming difficult or impossible. We recommend ExpressVPN as a great high-speed virtual private network for watching UFC live streams on ESPN+ outside of the U.S.
If you have ESPN+ and are traveling or living temporarily overseas, for example, then ExpressVPN will allow you to stream UFC fights and other region-locked sports content wherever you are. This means you won't have to go through a different streaming provider, which might require you to pay an extra fee — if you're already paying for ESPN+, that's something you'd naturally like to avoid. Signing up for ExpressVPN also gives you a lot of other benefits aside from bypassing regional streaming restrictions, such as allowing to you use your other personal accounts using a dedicated IP (and just as importantly, an encrypted connection) which is very useful when you're on the go. You can install and use ExpressVPN on almost any modern device.
Watch the UFC Live Stream on ESPN+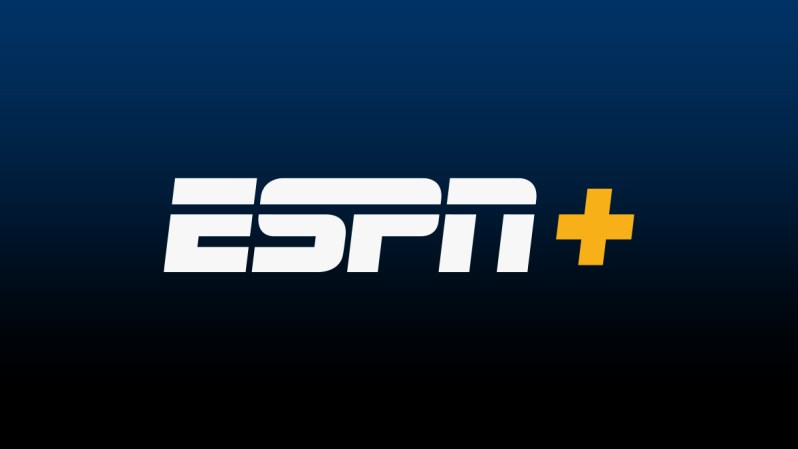 ESPN+ is one of the best (if not the best) options for UFC live streaming. It's an especially good choice for cord-cutters who are already into streaming and are looking to add UFC and a myriad of other sports to their entertainment toolbox. ESPN+ is also the only outlet where you can live stream UFC PPV events; that fact alone pretty much makes it a must-have for die-hard MMA fans. Despite price increases over the years, ESPN+ is still quite affordable at $10 per month or $100 per year, and ahead of pay-per-views, new subscribers can grab a bundle deal that includes a year's worth of ESPN+ plus the UFC PPV package — a combined $180 value — for $125.
ESPN+ is hardly limited to UFC live streaming, though. You also get access to a ton of live and on-demand sports content, from games and matches to analysis, interviews, exclusive shows, documentaries, and much more. ESPN+ is a great streaming platform for PGA Tour golf, Major League Baseball, NCAA basketball, and Top Rank Boxing, to name just a handful of live sports you can enjoy. ESPN original content and documentaries include the award-winning 30 for 30 series, The Ultimate Fighter, Dana White's Contender Series, and Man in the Arena: Tom Brady.
There's a huge catalog of replays to browse through as well, letting you relive many of the most famous and iconic games and fights as if you were watching them live as they happened years or even decades ago. You can watch ESPN+ right on your computer web browser, smart TV, mobile device, or Xbox or PlayStation gaming console. If you're shopping for a larger streaming package that includes ESPN, however, then you do have other options, but remember that without ESPN+, you'll miss out on pay-per-view UFC live streams.
Watch the UFC Live Stream with the Disney Bundle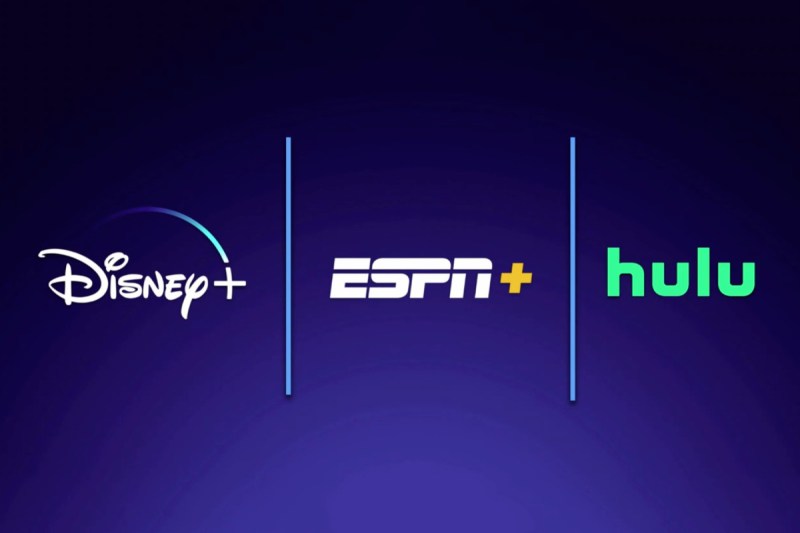 Want more than just ESPN+? The Disney Bundle is a great streaming bundle and a cost-effective alternative to streaming TV packages if you want a lot of content (including sports, of course), but don't want to pay for dozens of television channels you're never going to watch. The Disney Bundle includes ESPN+ along with Disney+ and basic ad-supported Hulu, putting a veritable buffet of entertainment at your fingertips for only $13 per month. That's more than a 40% discount off the combined price of these services, basically giving you three streaming apps for the price of two.
The Disney Bundle is obviously named after Disney+, the flagship service of the three and the go-to streaming platform for all things Disney (and its subsidiaries). Both classic and new Disney, Pixar, Marvel, and Star Wars films are there for your viewing entertainment along with the best Disney+ originals like The Mandalorian and The Book of Boba Fett. Disney+ alone is reason enough to upgrade to the Disney Bundle, but you also get Hulu as part of the package.
With Hulu, you get full access to a huge library of the best shows on Hulu, a ton of movies, as well as great Hulu originals. That, combined with ESPN+ and Disney+, gives you a lot to chew on, making the Disney Bundle an unbeatable value for streamers and cord-cutters. Note that the $13/month Disney Bundle features ads for Hulu and Disney+. If commercials aren't your thing, you can upgrade to ad-free plan for $20/month total (ESPN+ still has ads).
Is UFC Fight Night Free to Watch?
The UFC 2022 season saw a bunch of exciting pay-per-view events featuring high-stakes championship bouts and some surprising upsets. And while those UFC PPV cards always draw the biggest crowds (and the most ticket sales), no MMA fan should overlook UFC Fight Night. These weekly matchups showcase the league's lesser-known and up-and-coming talent, and if you want to tune in to catch all the action live, then you'll need to sign up for ESPN+.
The Ultimate Fighting Championship generally holds fights every Saturday night with one (and sometimes two) big pay-per-view events each month. This is where you'll usually see the big championship bouts. Most UFC pay-per-views feature at least one of these title contests on the main card, but it's not rare to see two or even three belts up for grabs. That main card is the pay-per-view portion of these events and you have to shell out some cash to watch these headliners. The preliminary and early preliminary cards take place before the main event and are usually available on ESPN without you having to pay, however. The price of a UFC pay-per-view package is currently $80.
The weekly UFC Fight Night events, on the other hand, are entirely free to watch so long as you have ESPN+. This streaming app is the go-to online platform for all things related to the UFC, from live fights to interviews, press conferences, shows like Dana White's Contender Series, and more. ESPN+ is also the only outlet for watching UFC pay-per-view events, and it's what you need if you want to watch UFC Fight Night live streams on Saturdays. It's host to a ton of other sports content, too (as we've already mentioned), so you definitely get your money's worth. All this means that if you want to live stream UFC fights, from pay-per-view bouts to weekly free-to-watch Fight Nights, you'll need an ESPN+ subscription.
UFC 2023 Schedule
The UFC follows a straightforward seasonal cycle that starts in January and ends in December, although since fights happen year-round, these aren't really "seasons" in the same way that many other sports (like football) run their schedules. There's typically one big pay-per-view UFC live stream per month, and occasionally two, with Fight Nights taking place every Saturday outside of these big PPV events.
The first half of the 2023 UFC season has been an exciting one and UFC fans still have a lot to look forward to this year. We saw the long-awaited comeback of Jon Jones and his first-round victory that made him the new UFC Heavyweight Champion, as well as the return of former two-division champion Henry Cejudo. Fans got to witness Israel "The Last Stylebender" Adesanya reclaim his middleweight title when he finally defeated long-time rival Alex Peirera in their fourth fight.
Here's a quick preview of upcoming confirmed fights. Note that it may be incomplete and is subject to change, as UFC hosts regular fights with combatants from all around the globe, and coordinating travel for these events is no small task. More often than not, cancellations, postponements, and matchup changes are due to travel-related visa issues, but injuries and illnesses are also common. All of this is to say that the UFC schedule can change on a dime, but this is the lineup as of this week. For the latest up-to-date information, be sure to check out the full UFC live stream schedule here.
| | | | |
| --- | --- | --- | --- |
| Date | Time | Event | Fighters |
| July 1 | 7 PM ET | UFC Fight Night | Strickland vs. Magomedov |
| July 8 | 10 PM ET | UFC 290 | Volkanovski vs. Rodriguez |
| July 15 | 10 PM ET | UFC Fight Night | Holm vs. Silva |
| July 22 | 3 PM ET | UFC Fight Night | Aspinall vs. Tybura |
| July 29 | 10 PM ET | UFC 291 | Poirier vs. Gaethje |
| August 5 | 10 PM ET | UFC Fight Night | Sandhagen vs. Nurmagomedov |
| August 12 | 7 PM ET | UFC Fight Night | Luque vs. Dos Anjos |
| August 19 | 10 PM ET | UFC 292 | Sterling vs. O'Malley |
| August 26 | 8 AM ET | UFC Fight Night | Holloway vs. The Korean Zombie |
| September 2 | 3 PM ET | UFC Fight Night | Gane vs. Spivac |
Editors' Recommendations