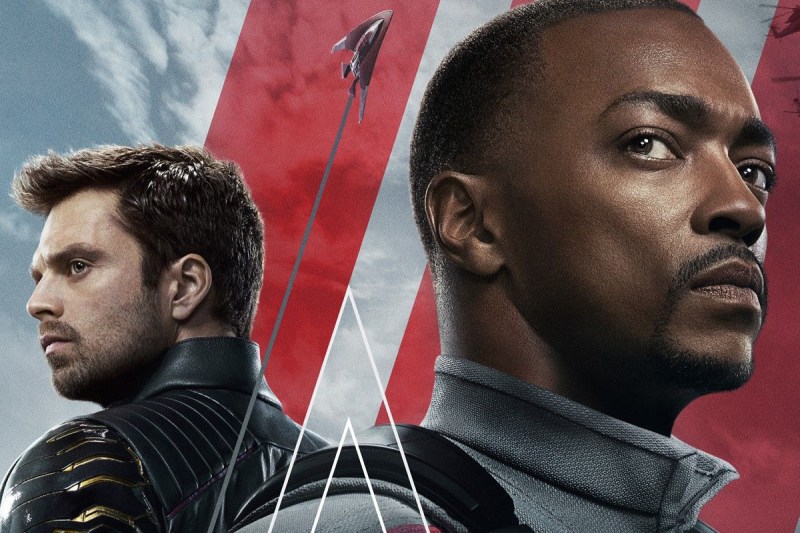 Marvel is dropping its newest show this week, otherwise known as The Falcon and the Winter Soldier. It comes roughly one year after the pandemic broke, at a time when we could all use some additional entertainment and another superhero or two in our lives.
Plot Summary
The Falcon and Winter Soldier is essentially a continuation of Avengers: Endgame, the wildly popular 2019 film that smashed the box office to the tune of almost $2.8 billion. The duo is played by Anthony Mackie (Sam Wilson, aka Falcon) and Sebastian Stan (Bucky Barnes, aka Winter Soldier). Wilson is currently in custody of Captain America's legacy, in command of the shield and mantle long held by Steve Rogers.
Recommended Content
The forthcoming series takes a deeper look at the relationship of the duo as they combat their main adversaries, the Flag-Smashers. Naturally, there will be the non-stop action, battles-atop-moving-vehicles, and epic scenes we tend to associate with Marvel. And it will be wrapped in palpable themes that resonate today more than ever — things like extremism, racism, patriotism, and American hypocrisy. We tend to place Marvel characters in a distant science fiction world. But watching The Falcon and the Winter Soldier trailers, it feels about as close as the Captain America saga has ever been to real life and the divisive landscape we currently find ourselves in.
The show is directed by Kari Skogland, the Canadian director, screenwriter, and producer behind Mad Rabbit. Recently, she's worked on acclaimed shows like House of Cards, The Handmaids Tale, The Walking Dead, and more. Expect roles from popular Marvel villains like Zemo, love interests like Sarah Carter, and John Walker, aka U.S. Agent.
Why It's So Relevant Now
The show comes at an interesting time, an era of reckoning for social and racial issues not just in this country but all over the globe. It's a significant — and arguably long overdue — move for a Black man to assume the legacy of Captain America and the new show is set to explore this through a proper backstory. Marvel Studios is a media giant and seems to be acknowledging the need for diversity among its superhero roster.
Reportedly, Wilson was hesitant to take on the role at first but was swayed ultimately by the show's writing, the work of Malcolm Spellman. He's indicated that he's not just taking the reigns of Captain America, but Black Panther as well (another incredibly popular Marvel creation fronted by the late Chadwick Boseman, who died unexpectedly in 2020).
Also of note, one of the main Flag-Smashers is a female named Karli Morgenthau, played by British actress Erin Kellyman.
How to Watch
Between March Madness and Falcon and the Winter Soldier, there's lots of good television slated for this month. The show's first episode runs this Friday, March 19th, via Disney+. Six episodes are scheduled to run weekly. It's a relief for fans waiting eagerly for the show, as it was initially supposed to wrap and air about a year ago. The pandemic, however, had other ideas and shut down the production of the program until it was safe to resume.
Editors' Recommendations