While bourbon still reigns supreme as the chosen barrel for aging many beers, more breweries are beginning to experiment with rum barrels, which generally impart more coconut and dark chocolate notes than their whiskey counterparts while leaving out some of the booziness.
With summer upon us, that means there will be many campfire nights ahead. What better thing to sip on while sitting on a log than a beer that is reminiscent of the daiquiris you had earlier in the day? Below, you'll find a list of the best rum barrel-aged beer to be enjoyed poolside, fireside, or while reading Barrel-Aged Stout and Selling Out.
Note: Some of these beers are rare, but if they can be grabbed, they're worth a taste.
Any Rum Barrel Aged Beer
Cigar City Brewing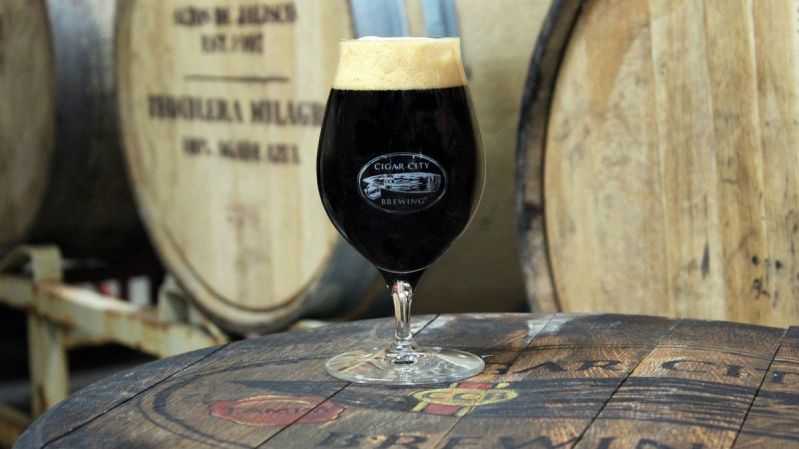 It only makes sense that Florida's Cigar City Brewing would be an extensive user of rum barrels considering its proximity to the Caribbean. Hunahpu's Imperial Stout is already a highly sought-after and regarded brew, but throw it into some rum barrels and you've got yourself a tropical treat. Cigar City has some of the best-rated rum barrel-aged beers, including Caffè Americano Double Stout. Cigar City will also occasionally release its beers — such as Hunahpu and Marshal Zhukov's — in double barrel-aged version that spends time in two barrels, including rum.
Barrel Runner
Founders Brewing Co.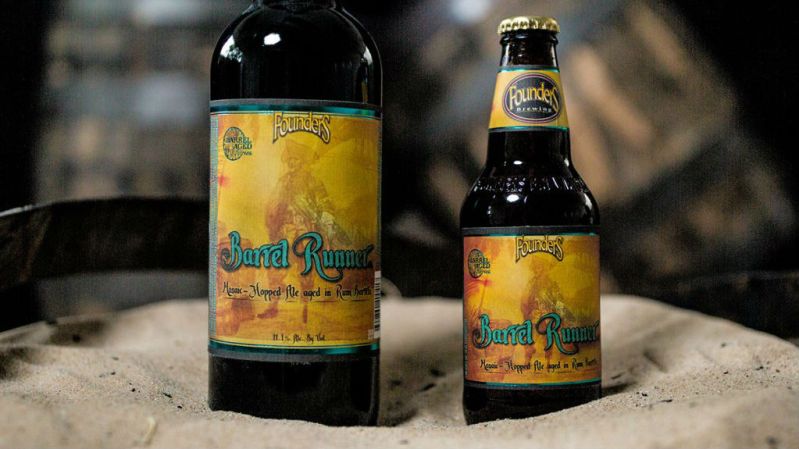 This beer should be widely available as it's Founders Brewing Co.'s newest — and first rum barrel-aged — release in the Barrel-Aged series. This imperial IPA with Mosaic hops and a touch of tropical rum notes will be a sweet and hoppy deviation from other Founders barrel-aged beers.
Rum Barrel-Aged Piña Colada Cream Ale
Funky Buddha Brewery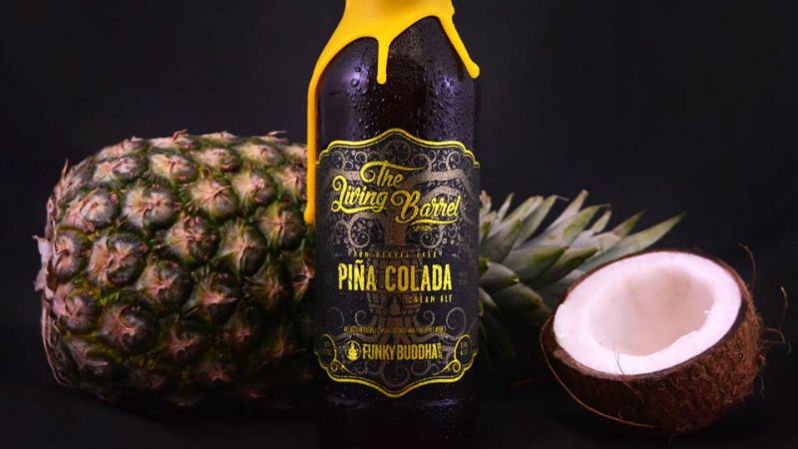 Another Florida maker, Funky Buddha Brewery also fully embraces its tropical environment with the Piña Colada Cream Ale by using Jamaican rum barrels to age the beer and blending it with pineapple and coconut. This special release will be available starting June 16, 2018.
Rumpkin
Avery Brewing
Avery Brewing in Colorado created a buzz at last year's Great American Beer Festival with its special release beers, including Rumpkin. Pumpkin beers have gotten a lot of bad rap in the past, but Avery nails the style. The tropical molasses and other sugary notes from the rum play perfectly into the gourd. It'll be released in August 2018, so keep the eyes peeled.
Cuvée D'Industrial
Allagash Brewing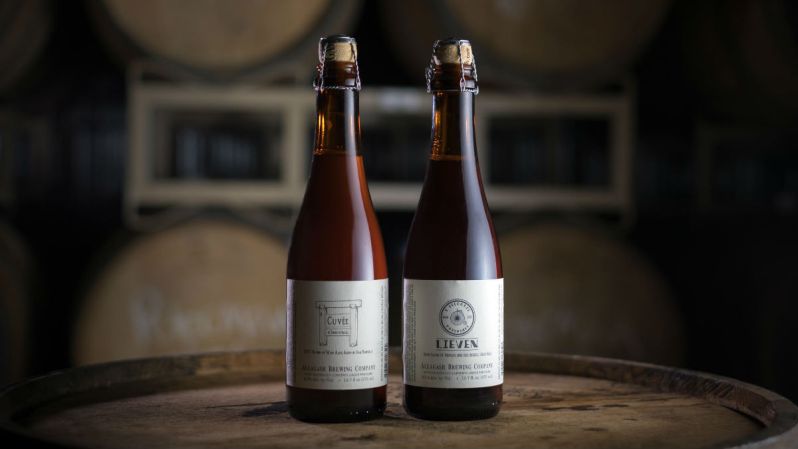 Allagash Brewing constantly puts out fantastic limited releases and awesome year-round beers, making it one of the country's most amazing breweries.  In 2017, Allagash introduced a version of its Cuvée D'Industrial aged in 24 barrels hand selected from the brewery's wild beer cellar. Included in those options were rum barrels, as well as port, aquavit, oak, and various wine barrels. The blending of all the spirits gives this beer a truly diverse array of flavors. Cuvée D'Industrial is worth picking up if run across it. Other Allagash beers aged in rum barrels include Winslow and Pastiche.
Editors' Recommendations