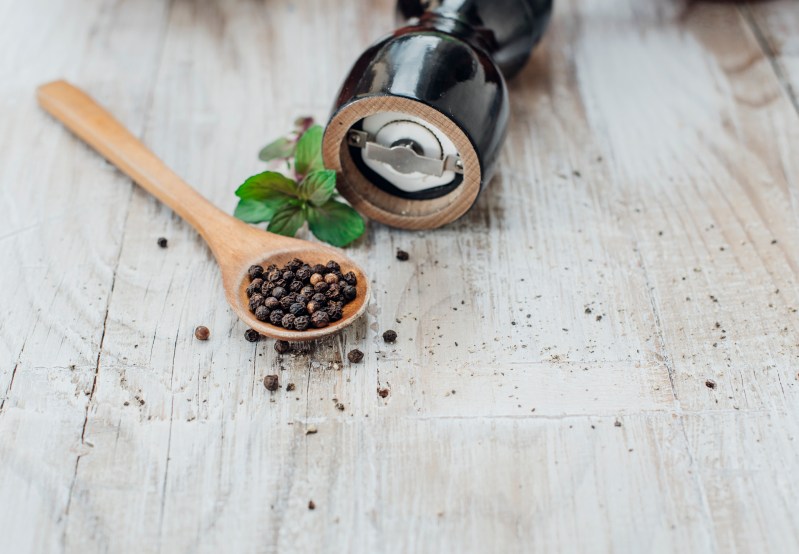 You use salt and pepper whenever you cook or eat — whether you're at home, in a restaurant, or out with friends and family. Salt shakers and pepper grinders exist to allow diners a degree of autonomy in selecting their own flavor profile. That's a fancy way of saying everyone likes their food to have a unique amount of saltiness or peppered flavor. This means that having a pepper grinder that is easy to use, easy to refill, and great to look at is essential for your kitchen.
Related Guides
Consider that a pepper grinder is also part of your table décor, so you may want to choose one that works with the aesthetic of your dining space. Other relevant factors are the grinding mechanism — manual or electric, the grinder's capacity, and your budget. We have searched the depths of the internet to bring what we believe are the best pepper grinders money can buy. Have a look at our categories and see which one speaks to you.
Best Salt and Pepper Grinder Set: Willow & Everett Stainless Steel Salt and Pepper Grinder Set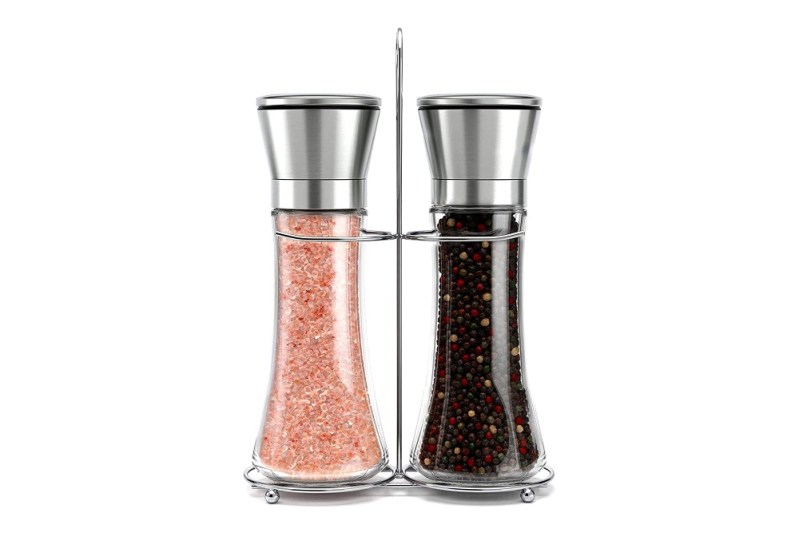 This quality glass and stainless steel salt and pepper set are all you need to have out when the in-laws visit to show them you're a mature man. This stylish set is built for convenience, refilling easily — simply screw off the grinder lid and refill. The grinder mechanism is found at the top of the grinder, meaning that there is less mess after grinding. Oh, and it comes with a stand that houses both grinders, keeping the set looking neat.
Best Adjustable: Kitchen-Go Best Spice Mill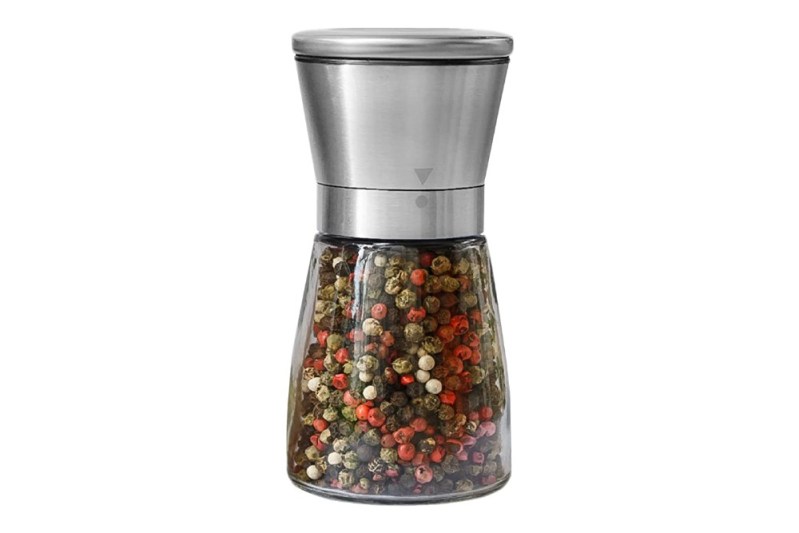 The highlight of this grinder involves the 3 coarseness settings that are built in. Adjust the coarseness of the grind by twisting the top. The stainless-steel grinder looks slick and modern, featuring a brushed steel lid and a glass base. Holding up to ¾ of a cup of peppercorns, the grinder holds an adequate volume, while fitting comfortably in the user's hand.
Best Wooden: Ocooko Salt and Pepper Grinder
The OCOOKO grinder set is an ultra-aesthetic set made from premium brushed beech with a stainless steel head and ceramic mill grinder mechanism. This is a great grinder to give as a gift. Its smooth curves and textured finish are bound to turn heads at dinner parties and get-togethers. Holding 50ml of spice each, the salt and pepper grinders are marked with a P or an S on the top of the lid. To refill, remove the lid, refill, and screw the lid back on.
Most Versatile: OXO Good Grips Contoured Pepper Grinder
The OXO Good Grips has 5 different grinding settings for selecting coarseness. This is most handy for the chefs among us, who may require a fine grind when making a cheese sauce or a coarse grind when seasoning that aged rump. Rotate the tab to select your coarseness, flip upside down, and rotate the base to grind pepper onto food. The grinder is located at the top to ensure mess-free grinding.
Best Electric: Chew Fun Gravity Electric Mill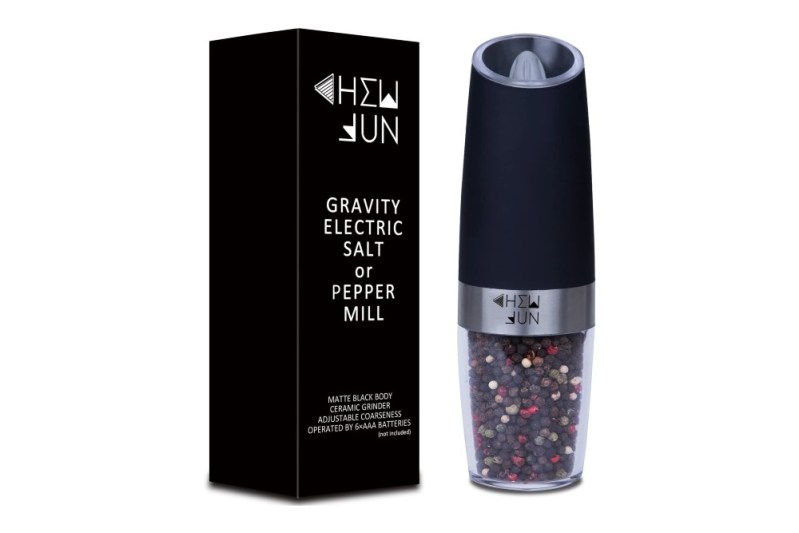 The Chew Fun makes grinding pepper effortless. This is a great gift for someone who has a hard time with grinders, or for someone who enjoys the fancier things in life. This battery-operated grinder takes six AAA batteries and features adjustable coarseness and a blue LED operation light. Easy to fill, easy to clean, easy to operate, this electric grinder makes grinding pepper fun and effortless.
Most Unusual: Roellinger Beechwood Red Pepper Mill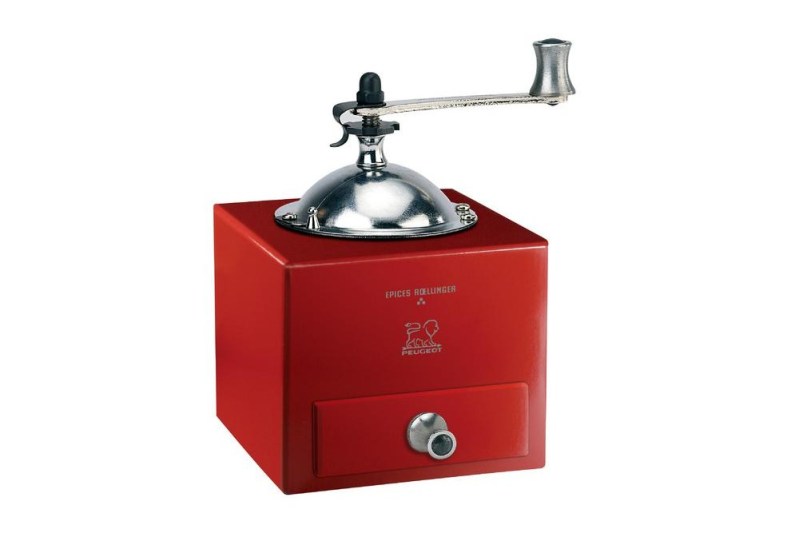 This pepper mill, named after 3 Michelin Star chef Olivier Roellinger, is crafted to extract the most favorable flavor profile from your pepper. It has a less conventional shape and a high-quality grinding mechanism. Use the thumbwheel to select your coarseness, then rotate the top handle clockwise to grind up your pepper. The case and its mechanism are made with hardened carbon steel, bound to last you a lifetime.
Most Durable: Paris Chef U'Select 12 Inch Stainless Steel Pepper Mill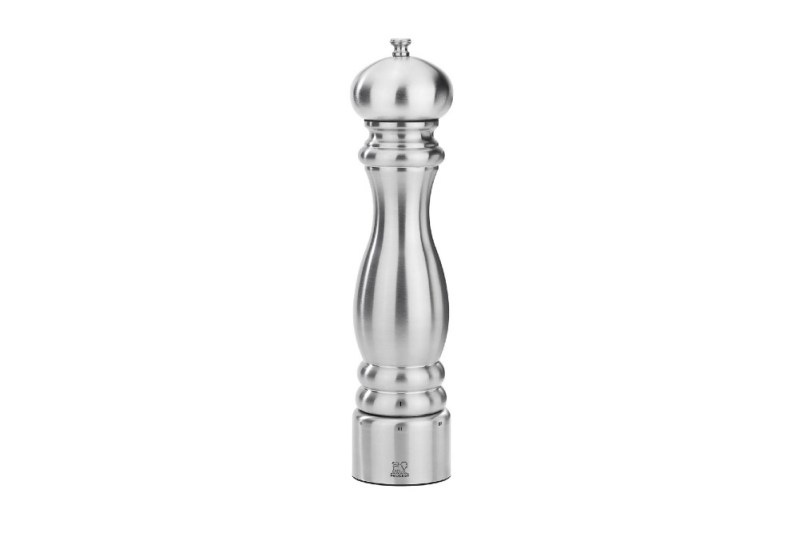 This large pepper mill was made to make a bold statement. Crafted entirely from stainless steel, body, and mechanism, the grinder has a comforting weight to it. It is also equipped with a mechanism allowing for infinite coarseness settings, with 6 common coarseness settings, meaning you have the ability to narrow down your desired spice size.
Most Clinical: Trinidad Pepper Mill and Grinder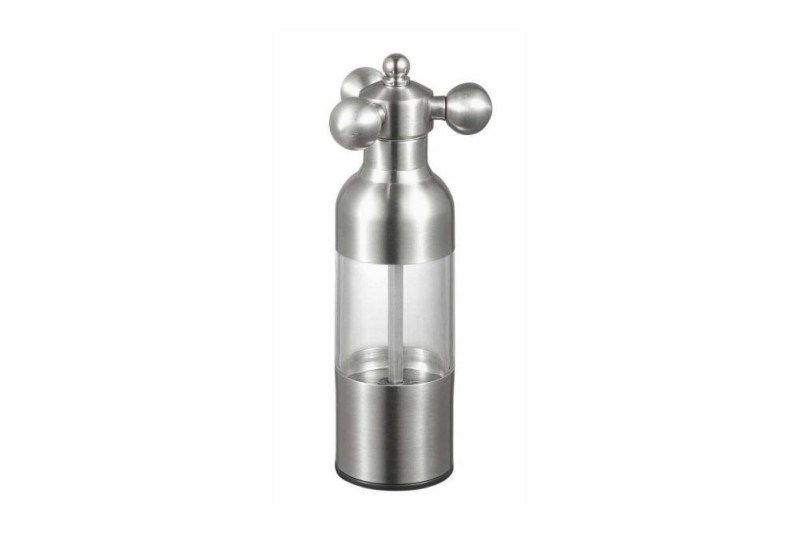 Yes, you heard us right — clinical. This pepper grinder looks like it may be a tool from the operating room or a chemist's laboratory. The grinder has a clear storage container, allowing you to see when pepper needs replacing. The stainless steel knob top is made to allow for an easy grip and rotates to grind your pepper with no fuss.
Most Affordable Electric Grinder Set: Graviti Pro II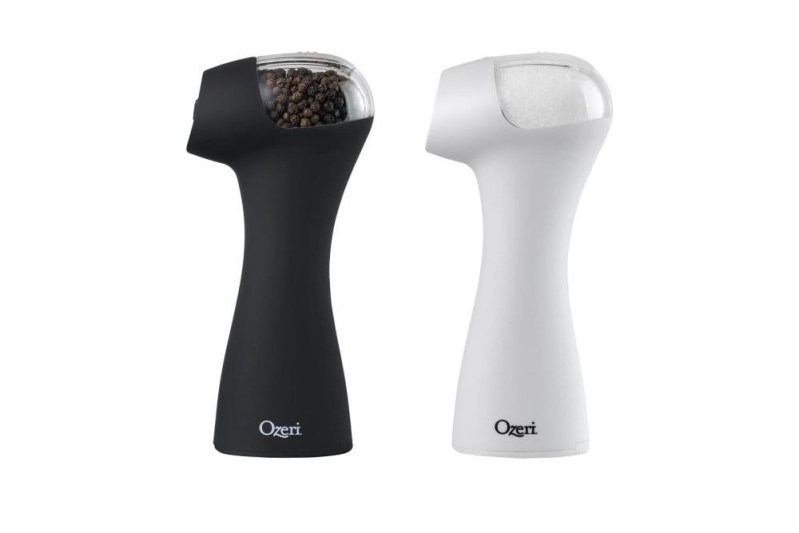 This set comes at a price that can be seen from many manual grinders. The set can be used for any spices, but the black and white grinders are made to suit salt and pepper. With a robust electric grinding mechanism, and a funnel at the head to allow for precision when seasoning your food, this value-based electric grinder set is a bargain.
Best Classic: Cole and Mason Beech Wood Pepper Mill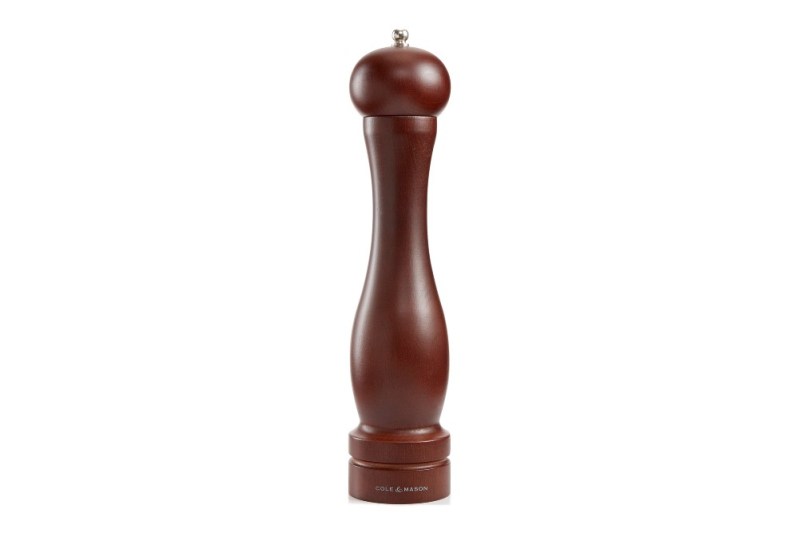 This pepper grinder is for those of you seeking that classic fine-dining look. Nothing too chic or modern, only simple curves and colors. The Cole and Mason Grinder stands tall at 12.5 inches and is made from Capstan Beech Wood. It has a deep reddish brown color that is both understated and classy. The mechanism is built into the bottom, with the grinder wheel located at the top, keeping with the traditional grinder design.
Now that you have had a look through our list, we bet that you had no idea that there were so many categories of pepper grinders! It can be overwhelming to make your pick with all the options available to you. Decide what you want in your pepper grinder — e.g. manual vs electric, and make your pick from our list to save yourself some time and money.
Benefits of grinding your own pepper?
Whether it's an easy recipe or a difficult recipe, most likely it includes pepper, which is why there are benefits to investing in a pepper grinder. And when it comes to grinding your own pepper, the primary benefit is the flavor. As ground pepper sits, over time it dries out and loses its flavor. When you grind your own pepper, you're getting the original essence of the peppercorn.
Another benefit of grinding your own pepper is selecting the coarseness. Many pepper grinders allow you to select how fine your ground pepper is, so if you need versatility in your pepper grounds, a grinder is the way to go. Finally, a grinder allows you to experiment with the flavor profile of the pepper. You can add your own mix of black, white, pink, or green to give yourself a unique seasoning.
Editors' Recommendations