It's hard to find many faults with the quality of whiskey being made at the old guard Kentucky distilleries. Jim Beam, Wild Turkey, Heaven Hill, Four Roses, and others have millions of barrels aging in rickhouses around the Bardstown area. They have been distilling for decades, some even dating back to the last century, so they generally know a thing or two about making bourbon. The craft distilling movement around the country has exploded in recent years, but the quality and quantity of whiskey usually pales in comparison with the big boys (with some notable exceptions, of course).
Kentucky has seen its share of upstart distilleries as well, many of which seem to be funded way beyond your typical craft distillery. They are both taking cues from established operations and doing things their own way – sourcing whiskey, contract distilling for other brands, making gin and vodka while their whiskey ages, finishing whiskey in various barrel types, and releasing whiskey in increments starting around the two-year mark. Ultimately, they are dealing with a thirsty world that is eager for new products and willing to pay a lot for something they haven't tried before. It remains to be seen how many will survive and how many will fold, but in the meantime our whiskey options are plentiful. Here are five new-school distilleries of note in Kentucky.
Kentucky Peerless Distilling Co.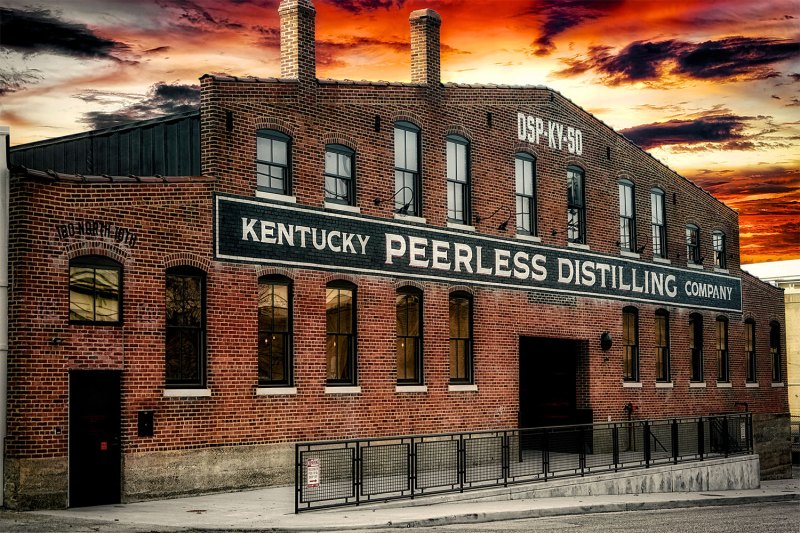 The history of Peerless dates back to the 1880s, but the real story begins in 2014 when Corky and Carson Taylor, descendants of one of the originators of the brand, began construction on a new Downtown Louisville distillery. They filled their first barrels in 2015, and dumped their first batch of rye whiskey just two years later. The whiskey was expensive (about $125 for a bottle) and young, but showed great promise and prompted many to wonder what a few more years of aging would do. In 2018, a three-year-old version was released, and the distillery launched a new four-year-old bourbon just a few months ago (the first batch sold out very fast). All of the whiskey is bottled at barrel proof and non-chill filtered, and the distillery uses a sweet mash instead of a sour mash (basically meaning a new batch of yeast is used for each distillation). Good things seem to be in store as Peerless continues to release older whiskeys.
Bardstown Bourbon Company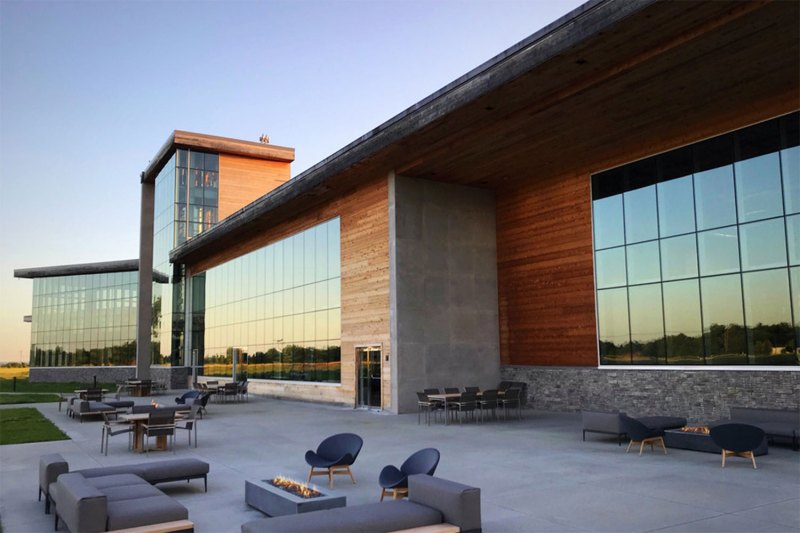 Bardstown Bourbon Company doesn't look or act like many other distilleries in Bardstown, the epicenter of Kentucky bourbon. The distillery's design is modern and expansive, and upon entry you'll find Bottle & Bond Kitchen and Bar, a restaurant that serves creative food and drinks that are scarce in the area. The distillery itself is hard at work both making its own whiskey and contract distilling for other brands, including High West, Jefferson's, Belle Meade, and James E. Pepper. While BBC may not be putting MGP out of business any time soon, it is certainly attracting whiskey brands that have been longtime customers of the Indiana distillery. So far, BBC's own whiskey releases have mostly been made using sourced whiskey, although some of its in-house-distilled younger liquid is making its way into bottles now. The recent Fusion Series #1 combined sourced 11-year-old Kentucky bourbon with two-year-old whiskey from BBC from two different mash bills. And the initial Collaborative Series expression was a nine-year-old Tennessee bourbon finished for 19 months in Phifer Pavitt Cabernet Sauvignon barrels.
New Riff Distilling
All of the whiskey coming out of New Riff Distilling, located in Newport, KY just across the Ohio River from Cincinnati, is bottled in bond. This means that it's bottled at 100 proof, it's at least four years old, and it's from one distillery and one distilling season. In the case of New Riff, it also happens to be non-chill filtered. This goes for the rye, the bourbon, and all the single-barrel releases, the last of which have proven to be very popular among whiskey fans. New Riff's whiskey tastes properly aged, without the unfinished, woody "craft" notes that infiltrate the liquid from so many new distilleries. If you're in the mood for a clear spirit, try the Kentucky Wild Gin, which includes Kentucky's state flower goldenrod as a botanical (there's also a barrel-aged version).
Rabbit Hole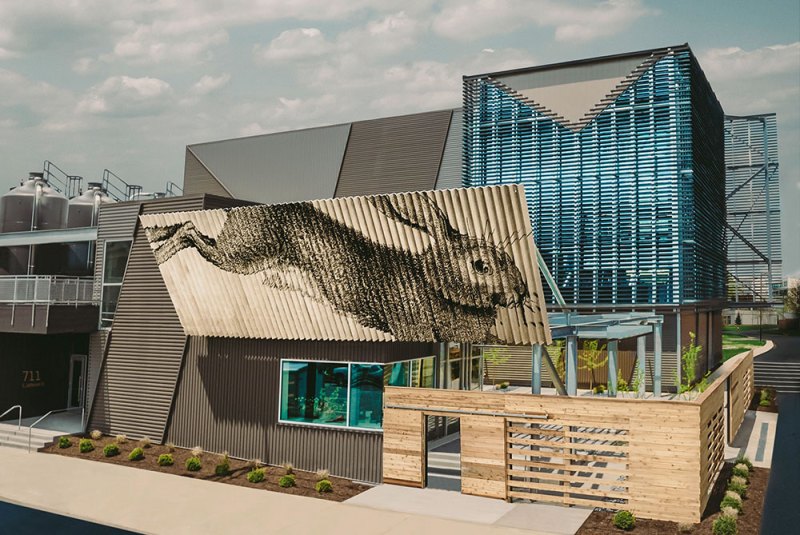 Rabbit Hole recently made big news when French conglomerate Pernod Ricard acquired it. The distillery has only been making whiskey since last year so it has not actually released any of its own whiskey yet, making this move surprising to some. But the sourced bourbon and rye that it has released is good, if a bit on the young side. The bourbon has a four grain mash bill that is fairly unusual — 70% corn, 10% malted wheat, 10% honey malted barley, and 10% malted barley. The rye is a 95% rye that does not come from MGP, the usual source for that mash bill. There's also a wheated bourbon that was finished in sherry casks and a London dry gin finished in rye barrels. It will be a few years before we get to taste any whiskey produced at Downtown Louisville distillery. In the meantime, look for a brand-new release out in September called Heigold, a high-rye bourbon (25% rye) aged for less than four years. This new whiskey, which was in the works well before the Pernod deal, will be a permanent addition to the core range.
Castle & Key
Castle & Key is located on hallowed Kentucky bourbon grounds, the former site of Colonel Edmund Haynes Taylor, Jr.'s former distillery known as Old Taylor. The new distillery is currently releasing vodka and gin while it ages its whiskey, which has yet to be bottled. Some samples of the young rye and bourbon were made available at a press event last year, and the whiskey showed promise, which is always a good sign at that early stage. Still, the distillery must be commended for not putting out a two-year-old whiskey just to get something out on the market, regardless of whether it's ready or not. Master distiller Marianne Eaves left the distillery this past spring, and it's not clear if someone has taken over for her as of yet. But we are looking forward to tasting the whiskey when it's ready.
Editors' Recommendations