One of the best ways to nail a "best of" list is to check in with true insiders. You know, like reaching out to sommeliers about their favorite wines or asking brewers about their favorite beers. With a category as vast as bourbon, we figured we could use a little extra help and wisdom from some top bartenders.
Bourbon is America's spin on whiskey. It's often made in Kentucky but, increasingly, it being produced all over the country, from distilleries in New York to farm-like establishments in Nevada. There are many, many options, ranging in both price and quality. Pro mixers have experience with any number of brands and have settled on favorites over the years based on factors like approachability, price point, and how it functions as the base of a cocktail.
What is the best bourbon whiskey? Well, we got some great answers from bartenders. Read on to see what they appreciate most.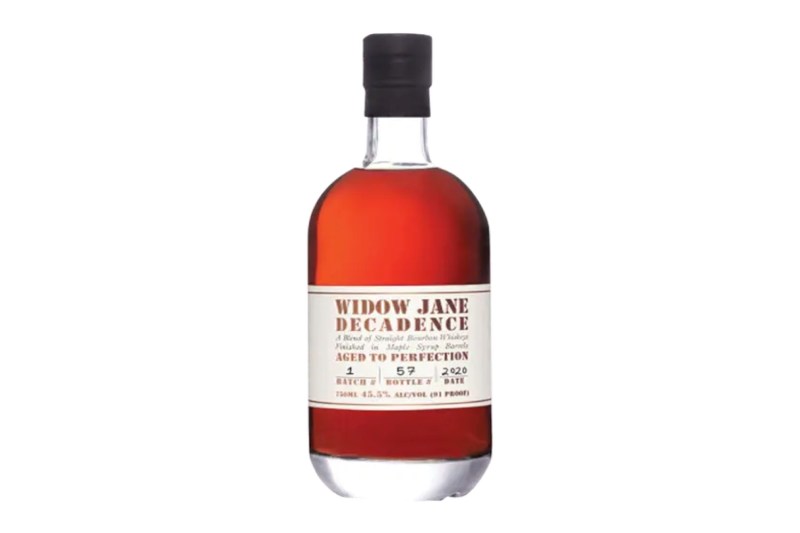 Widow Jane Decadence
Juan Cardona is the head bartender at Mister Mao in New Orleans. "Widow Jane Decadence is a delightfully rich and complex bourbon," he said, of his favorite. "It's aged in maple syrup barrels, and really captures the spirit of maple without being overly sweet. Not only will you find that classic candied caramel flavor, but there are also rich, earthy undertones to round it all out."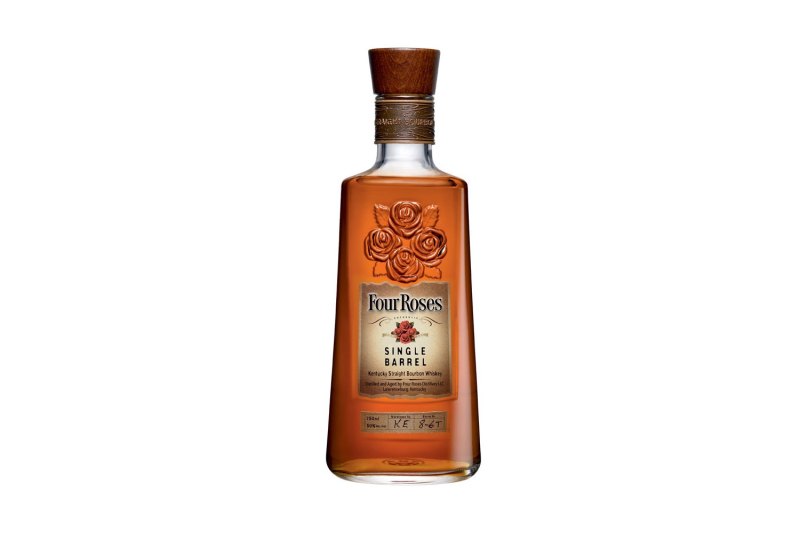 Four Roses Single Barrel
Mickey Mullins is the beverage director of The Bower Restaurant & Bar in New Orleans. "My personal favorite is Four Roses Single Barrel." Mullins told us. "It plays well with other ingredients, it's fantastic on its own and it's an incredible value. I always recommend people drink what they like rather than what they are told is good or trendy, if you like it it's good to you!"
Johnny Drum Private Stock
Colin Berger is the bar manager at Rare Society in California. For him, the bourbon depends on the occasion. "I think there is a bourbon for every occasion and application," Berger said. "I have favorites for many things and quite a few I believe to be more than slightly overrated. For cocktails at home I gravitate toward Johnny Drum Private Stock from the Willett distillery.
Coming in at 101 proof it stands up to other ingredients. Complex and balanced, it is the star of the show in direct cocktails and has enough oomph to still be present in refreshing, citrus-driven tippels. Two ounces poured neat sitting on my coffee table next to a clean and light pilsner is probably my favorite way to end a very long night in the restaurants."
Johnny Drum Private Stock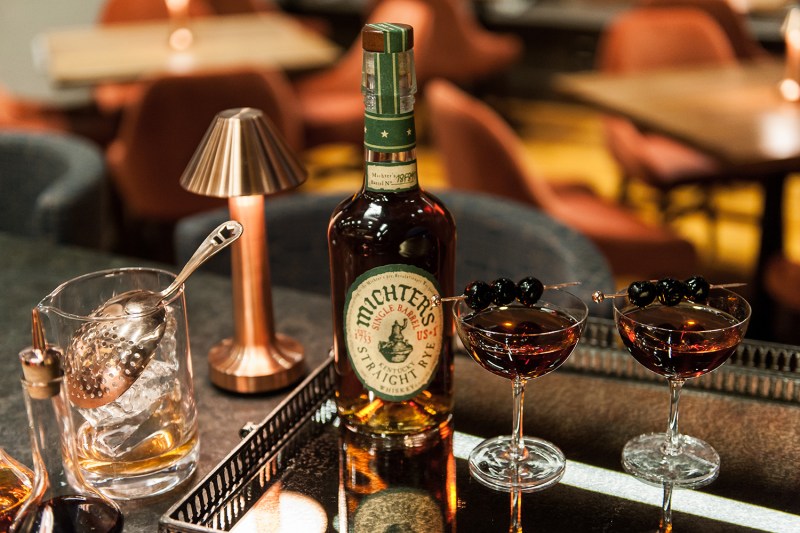 Michter's
The director of beverage at Laurent Tourondel Hospitality's L'Amico, The Vine, and Skirtsteak NYC, Jason Hedges prefers a classic. "My go-to is Michter's Bourbon," he told us. "Its current production began its run in the 1990's, the spirit's roots, however, date back to the founding of one of the original whiskey companies in 1753.
This is an old-timer in newcomer's clothing – previously dressed as Shenk's and then Bomberger's of Pennsylvania. Current ownership moved it from Pennsylvania to Louisville and through a thoughtful, quality-driven approach and a 'cost be damned' philosophy in its whiskey making, has the distillery thriving like never before."
Hedges also likes the genuine nature of the stuff. "Less scrupulous producers sometimes label their stock as small batch, which has been ridiculed for lack of clear criteria or industry regulations," he said. "When Michter's stamps its labels small batch, the distillery means it — never drawing from more than two dozen barrels for a bottling run. Anyone who has tasted their bourbon can happily attest to the same."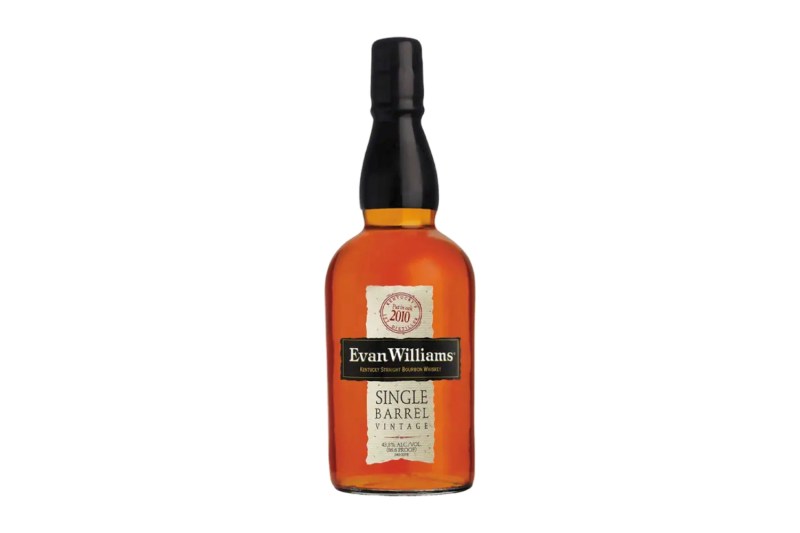 Evan Williams Single Barrel
Charles Joly is a James Beard Award-winning bartender and the cofounder of Crafthouse Cocktails. Like a lot of seasoned pros, favorite is subjective. "In this bartender's opinion, there is no 'best' bourbon," Joly said. "When choosing the right spirit, I take into account the occasion, mood, budget and how we're enjoying it. There's no shortage of superb expressions being released."
But that doesn't mean he doesn't have some reliable options. "A perennial favorite continues to be Evan Williams Single Barrel annual 'vintage' release. At a shelf price of around $30, it's a bargain; particularly in today's market where collectors hoard bottles. It's proofed at 86.6, making it an easy sipper straight from the bottle as nature intended. These releases also offer a great opportunity to lineup a vertical tasting and put your palate to work."
Evan Williams Single Barrel
Frequently Asked Questions
What's the most popular bourbon brand in the world?
According to the blog the Bourbon Flight, the most popular bourbon brand in the world is Bulleit Bourbon, followed by Maker's Mark at No. 2 and Jim Beam at No. 3.
What's the most expensive bourbon available?
Are you sitting down? According to Vinepair, a bottle of the most expensive bourbon in the world will set you back the cost of a small SUV. It's Old Rip Van Winkle 25 year-old bourbon, which has an eye-watering cost of $53,712 (told you to sit down!).
Part of the reason for the astronomical cost is that the Van Winkle distillery, which made only 11 barrels of this bourbon in 1989, closed in 2002. The whiskey was moved to the Buffalo Trace distillery to finish its aging process for 12 more years, until 2014, when it was put in stainless steel tanks to stop the aging. Only 710 bottles were made and they come packaged in wood from the original barrels. This is definitely one bourbon you don't want to mix with Coke.
What's the most iconic bourbon cocktail?
We're going to go with the Old Fashioned. It's been around for 200 years (it really lives up to its name), and it's a staple of American cocktail culture. And the best part, the recipe is amazingly simple.
Ingredients:
1 teaspoon sugar
3 dashes bitters
1 teaspoon water
2 ounces bourbon
Orange twist for garnish
Method:
Add sugar and bitters to a mixing glass, then add water and stir to dissolve sugar.
Fill the mixing glass with ice, add bourbon and stir.
Serve in a rocks glass with the orange twist garnish.
You can't go wrong with the above bourbons. They're endorsed by industry pros and for good reason, as they bring great flavor and mixing capabilities to the table. Check them out and get ready to have a new favorite option on your bar shelf.
At the time of the original writing, the above bartenders worked at the places mentioned. They may or not currently be at those locations.
Editors' Recommendations