If we weren't getting used to doorstep booze delivery before the pandemic, we absolutely are now. The ability to get your favorite wine, spirits, or beer sent directly to you is a breeze — no questions asked, outside of a signature or a flash of an ID.
It's a flourishing market, the booze delivery game. And over time, it's become a bit more specialized, catering to specific needs. After all, no two imbibers are exactly alike. Today, in this shimmering era of stay-at-home sipping, you can have a favorite Sauvignon Blanc or Imperial Stout in your hand in a matter of days, sometimes hours, without even putting on pants (although, maybe do that before answering the door).
With things sorta coming back to normal, we can't help but encourage you to safely wander out to your favorite dive bar, tasting room, or bottle shop. They need your business, it's as simple as that. Yet, we've rightfully grown accustomed to the delivery model, and we ought to take advantage of that too.
Here are a few of our favorite alcohol delivery services.
Drizly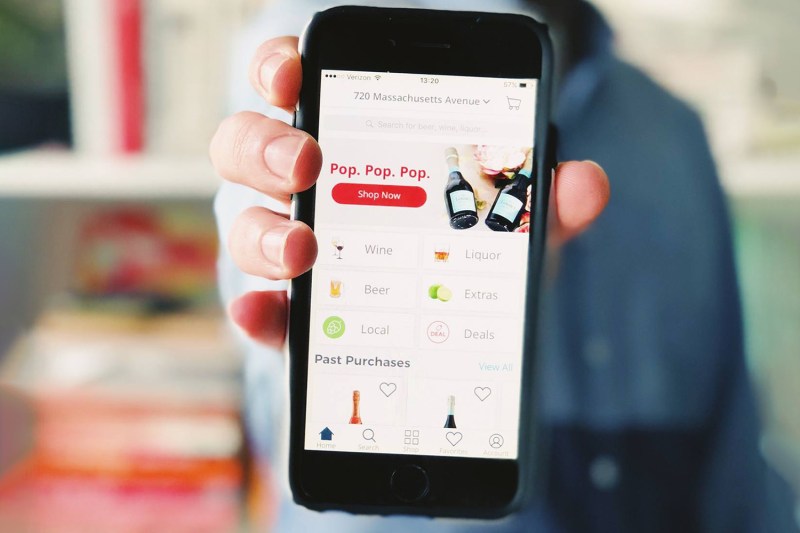 Drizly has been a workhorse in the drinks delivery sector, basically being the fastest Domino's pizza car in the neighborhood. While it's not really fair to expect drinks to arrive instantly, the company does just about do it, at least away from surge times. Regardless, the selection is pretty strong, and the company tends to restock things quickly, even now among supply chain shortages. Better, in addition to its delivery service, it has birthed a delivery service that's available to a lot of the bigger states in the country, like California, New York, Illinois, Florida, and more.
Deal: Score $5 off your first order by using promo code "HELLO" (no expiration date) at checkout.
Minibar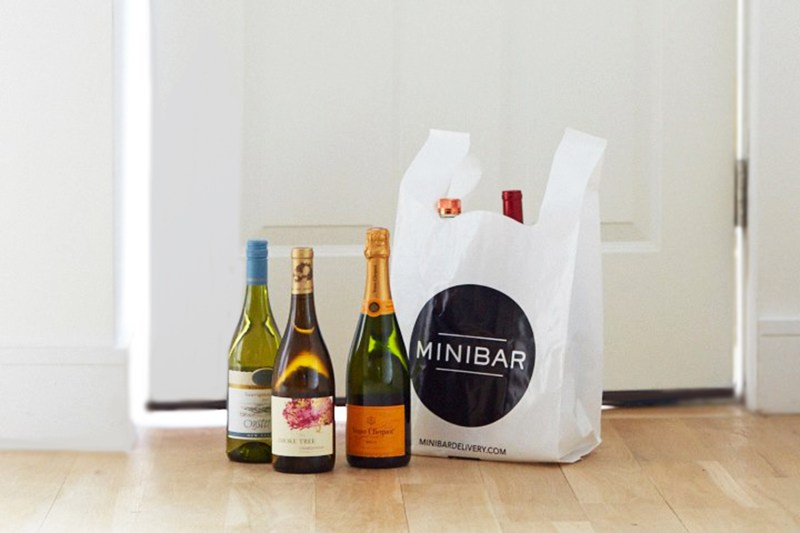 Minibar also works with local liquor stores around the country to provide speedy booze delivery. It's not quite as simple as reaching over from your hotel bed and grabbing a drink out of, well, an actual minibar, but it's pretty close. Coverage is good, complaints are few, and the selection is pretty respectable. This is a great app and service to have for hosts looking to quickly restock the bar or fridge without leaving the house.
Deal: Minibar is offering $5 off your first order when you sign up for its email list (no expiration date).
Postmates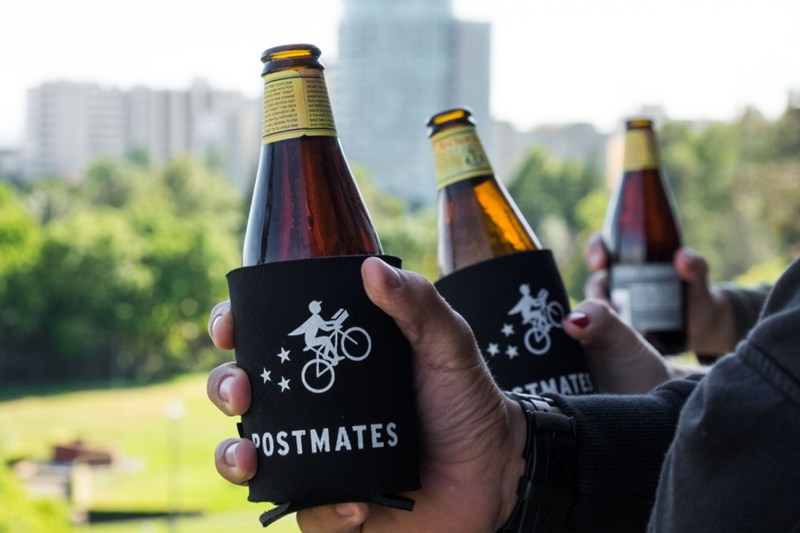 You probably already know that, in addition to groceries and restaurant food, Postmates also delivers booze. The company basically runs your errands for you, sending somebody out to a local store in your place. It's certainly convenient, but the selection can be limited depending on where you live. However, the bonus of being able to throw some drinks in the mix with a takeout food order last-minute is significant.
Deal: There are a number of ever-changing deals available to new customers.
Instacart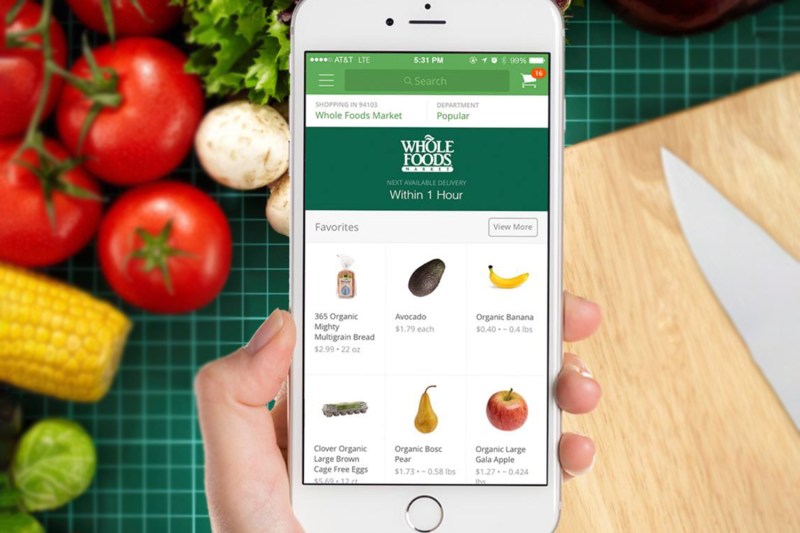 You might as well load up on some hooch while you're grocery shopping, and that's where Instacart comes in handy. You're essentially shopping your neighborhood supermarket, so you're likely to find at least some of your favorite regional beer, wine, etc. It can be blisteringly fast, too. So, again, when in a bind especially, this is a solid service.
Deal: Presently, new members get free delivery on their first order.
Saucey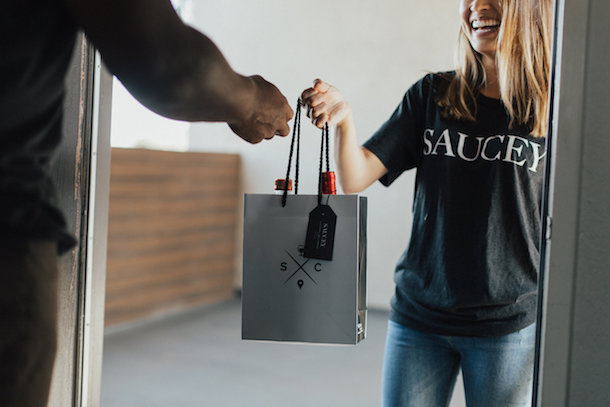 Saucey ups the ante by vowing to deliver to the tune of 30 minutes. It's a bold promise, and perhaps unnecessary if you're not in any kind of hurry. Where it really excels is in web design and navigability. The site is clean and actually kind of fun to shop around in, whereas the act feels more like a chore elsewhere. And its grown substantially over the last couple of years, now delivering to nearly 40 major American cities. And if you're into tobacco, they even have that.
Deal: Score $5 off your first order by signing up for Saucey's email newsletter.
Tavour
Now almost a decade old, Tavour continues to impress craft beer enthusiasts. The selection is mesmerizing, constantly shadowing beer trends and setting imbibers up with the most buzzed-about options. The app is helpful and easy to use, and there's no intimidation factor despite the nerdy beers available. Even those just dipping their toes in the craft scene will feel welcome and happy here. Better, it's a great way to support the thriving independent brewing scene in this beer-loving country of ours. More than 650 beers are available, representing some 47 states.
Deal: If you're okay with the pros curating your beer selection, going the subscription route has its benefits, including discounts.
ReserveBar
In addition to having a great selection of spirits from producers all over the place, ReserveBar sets you up like a real home barkeep. The program works around making sure you have all the necessities to pull off a signature cocktail or throw a mean party at your place. On top of spirits, there's Champagne and wine, and it can all be shipped to most states. There's even a cocktail lounge where you can find recipes for some tasty mixed drinks and a catalog-style mailer that's fun to thumb through as you're sipping on your latest order.
Deal: Save $10 on a $100 purchase by signing up for the newsletter.
Total Wine & More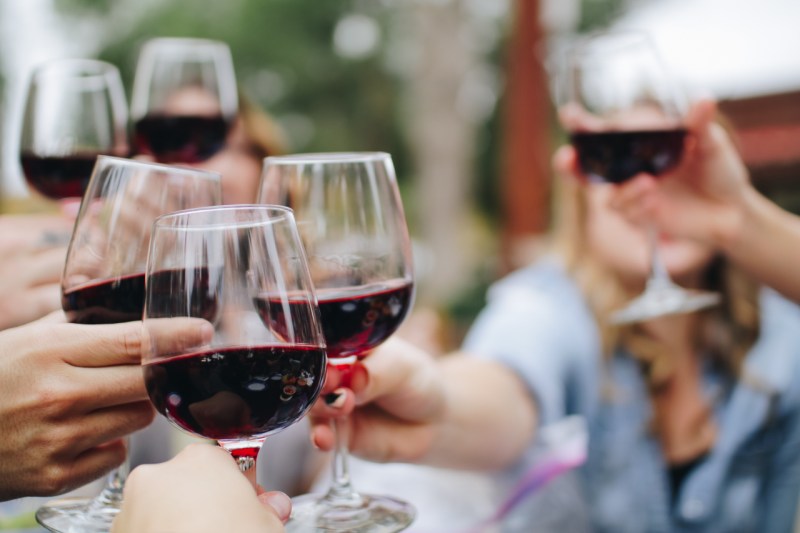 Access, access, access. Total Wine & More touts more than 8,000 wines, 3,000 spirits, and some 2,500 beers in its sprawling collection. The deals tend to be good, too, as they always seem to be blowing something out of interest. And if you don't want to wait on a shipment, the chain has an estimated 215 stores nationwide where you can secure some booze in advance and make a quick pickup.
Deal: There are sales always going on, so check the site for current promotions.
Caskers
Spirits lovers rejoice, for Caskers exists. Like ReserveBar, this is an amazing outlet for whiskey, tequila, and rum, including some genuinely rare finds. It's also a great spot to find a compelling and boozy gift for a friend, all the better with the holidays approaching. If you're looking to up the caliber of your home bar by several notches without leaving the house, this is the avenue to take. It's also a great place to do some window shopping as you dream up your ongoing alcohol wish list.
Deal: Membership has its benefits to the tune of 40% off certain selections.
Wine.com
Wine.com offers what you guessed it might — wine, and lots of it. This is your online warehouse for offerings from all over the globe, including some hard-to-find and very highly rated stuff. They won't technically deliver to you, but they'll ship efficiently to your doorstep or even set up a quick and convenient pickup spot near your residence. The reviews are actually helpful, and there's real-time support if you need help finding that special bottle or case.
Deal: The best deals tend to accrue as you up the bottle count, so stock up.
Editors' Recommendations