One of the highlights of visiting a brewery or beer bar is the opportunity to taste a variety of beers in one sitting. Unless you have the tolerance of a Russian ice fisherman, more than a couple of sixteen ounce pours of high gravity beers and you'll hit your limit. Thankfully, tasting paddles are often available. These sampler sets give you two to five ounce pours of a variety of beer styles and flavor combinations to let you experience without over-indulging.
Due to these fine purveyors, you can replicate this high-end tasting experience at home by purchasing a flight kit. Each of the kits below includes a serving paddle and glassware designed to elevate your next beer club, home-brew or personal tasting night.

South Carolinian Brendan Sweeney grew up around the beer industry and his long-term love affair with beer is evident in his beautiful hand crafted beer flight paddles. You can buy his wares at Bespoke Post or direct at BeerFlight.com. They are available in standard or upgraded oak versions, with or without glasses.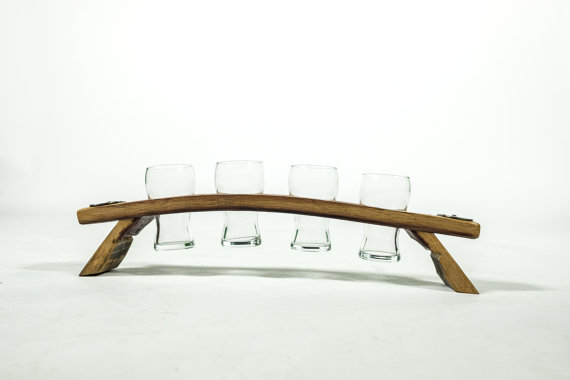 Shea Oak Works designed a gorgeous arching beer flight set made from a single wine barrel stave. These are serious conversation pieces, filling the role of art as well as function. You can buy direct from the makers at sheakoakworks.com or via a convenient Etsy store in four or five glass configurations.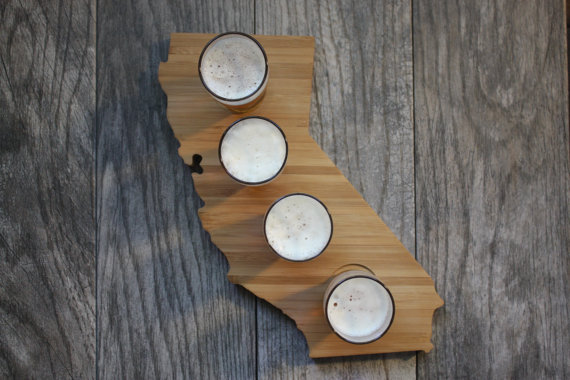 Order a state-shaped beer flight paddle from Our Cutting Board and celebrate drinking local with a true statement piece. Handmade from bamboo, there are a variety of states available on the brand's Etsy store and custom orders are available by request through its website.
If none of these options are personalized enough for you, The Drunken Woodworker has a video showing step by step how to create your own flight paddle. Note that being drunk while working with power tools is not encouraged.
Editors' Recommendations