It's almost Halloween. You've carved the pumpkin. You've created the perfect costume. You've got your favorite pumpkin beer on ice (don't have one? Check these pumpkin beers out). There's only one thing left to do: Buy the candy.
Unless you're the neighborhood grouch, you'd better be ready with a bowl full of something sugary and sweet when the kids come knocking on your door yelling, "Trick or Treat!" on October 31.
But what if you love beer way more than candy? Strike a compromise with beer-themed candy treats. Bonus perk – if you buy too much, for once you'll be happy to eat all the leftovers.
Here are our favorite beer-themed candies. And don't worry — there's no alcohol in these, so no need to check IDs at your front door (unless you're dressing as a bouncer for Halloween, then it just seems appropriate).
Brew Candy is sold in 4-ounce bags that contain approximately 25 pieces of hard candy in 3 different flavors: Hoppy IPA, Roasty Stout, and Honey Ale. It's a nice way to get just a taste of beer when drinking a beer isn't an option. (While you're at Swag Brewery's site, you might want to also pick up some whiskey soap or some beer hot sauce.)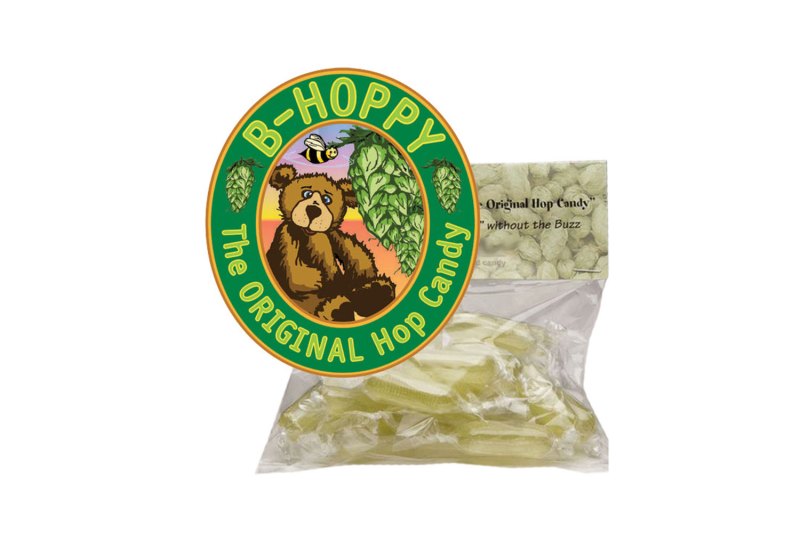 Made from real hop oils, Hop Candy is available in several hop varietal flavors. These include Saaz, Cascade, and East Kent Golding as well as limited edition flavors. The absence of malt and yeast flavors allow you to get a unique tasting experience that features each hop's individual characteristics. Whether you purchase in bulk or in 4-ounce baggies, each candy is individually wrapped and perfect for sharing.
Calling a flavor "Draft Beer" is asking for trouble. We all know that isn't a generic flavor term. Beer flavors vary from stouts to saisons and everything in between. But truth be told, these Draft Beer Jelly Beans actually taste a lot like Miller Genuine Draft. Like many of Jelly Belly's more experimental flavors, this one is polarizing but worth the splurge.
Make Your Own Beer Gummies
Once you've turned off your porch light and all the trick-or-treaters are back home admiring their loot, here's a beer-themed candy option just for the grown-ups. An important note, unlike the commercial options above, the candies in this recipe will have alcohol and aren't for children. If you want a snack that tastes just like your favorite beer, it's easy to make your own beer gummies. A few quick steps and you'll be enjoying your gummies in no time. Get the full recipe at Bakers Brigade. All you need is:
4 oz of your favorite beer (feel free to drink the other two-thirds of the bottle),

.25 cup sugar

3 packets of unflavored gelatin and the candy molds of your choice.
If you're enjoying beer candies, might as well splurge on some Halloween cocktails and spooky wines.
Editors' Recommendations