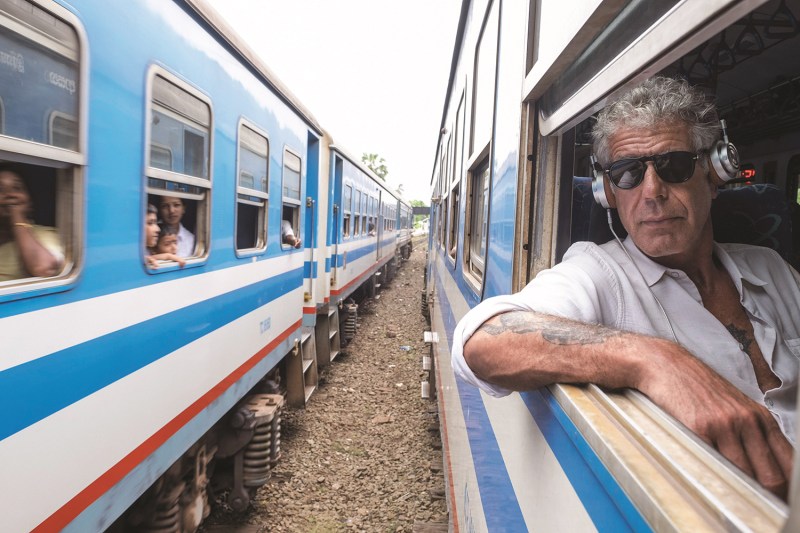 A year ago, it is no exaggeration to say the world was rocked when the news broke that Anthony Bourdain had taken his own life. Like many other celebrity deaths, it was a jarring experience for just about everyone. Even if you weren't part of the culinary world, you knew who the fast-talking, sharp-witted, and insightful chef from New Jersey was. Not only was a food and television icon gone, but Bourdain's death brought (back) to light just how terrible depression can be. It doesn't matter if you get paid to travel and drink and eat, depression can still be a killer. With the anniversary of his death coming up on June 8, CNN has released a book, Anthony Bourdain Remembered, that attempts to show just what Bourdain meant to the world.
Immediately following his death, CNN — which produced his hit show Parts Unknown — set up a page for people to share their thoughts on the matter.
"Thousands of people of all ages, from all over the world, weighed in. His appeal crossed every boundary," Amy Entelis, Executive Vice President for Talent and Content Development for CNN Worldwide, writes in the foreword.
"Thousands of people of all ages, from all over the world, weighed in. His appeal crossed every boundary."
CNN then took those feelings and collected them and paired them with photos of Bourdain from all of his journeys, all of which are almost sure to bring a sad smile to your face. What is clear even after flipping just a few pages, is that it wasn't just about food or drink for Bourdain. It was about the people behind whatever was on the plate or in the glass. The human story was always central to what he did, and that is his legacy – behind every great meal isn't just a starred chef, but a team of incredibly hard-working line cooks, dishwashers, and more who are just as integral parts of that meal as the person whose name is on the marquee.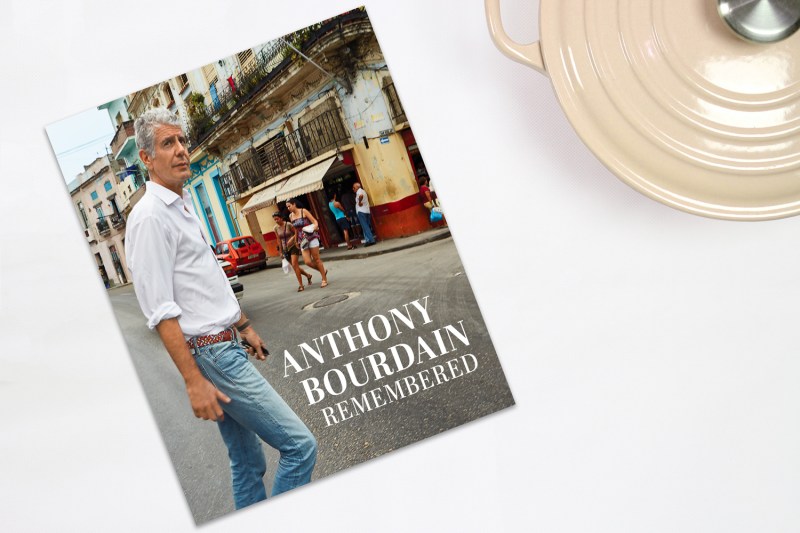 More than that, what Bourdain did was about the people who might never otherwise get a spotlight. The cooks in parts of the world that tourists may never visit who are producing amazing things. What he did, too, was not just show them as a spectacle – look, here is this amazing food, take it in – but he showed the humanity in it all, he showed what happens when strangers sit down at a table together to share a meal.
As Bryan says, "I was born in Burma but grew up in NYC, and his first episode was about Burma (Myanmar). It was such an honor. I respect the man and his work – not only for all his talents but his attitude toward the marginalized populations. He was respectful and an honorable man."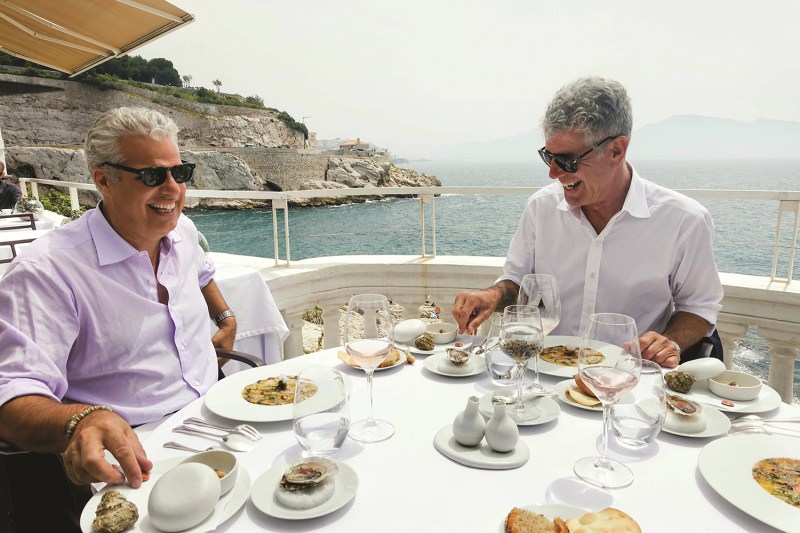 Page after page of Remembered repeats these thoughts in every way, shape, and form. From some of the most famous chefs in the world (Eric Ripert, Daniel Boulud), to people who we will only ever know by a first name and an initial, everyone weighs in on what Bourdain did for them. For some of those people, it's about travel and understanding how to interact with cultures that are not one's own. For others, they reflected on knowing him in a professional context as a chef.
Chef and author Jonathan Waxman sums it up perfectly: "Tony Bourdain was the revolutionary of the food universe. He literally changed the landscape."
Truer words have never been spoken.
Anthony Bourdain Remember is available now from Ecco Press. You can pick up a copy here.
Editors' Recommendations