I know what you're probably thinking: a sport beer? Hasn't that been done already? Don't we already have low-calorie, low-carb beers featured in commercials with people cycling, jogging, running up lots of stairs, leaning down onto their knees while they sweat and pant a lot, and then later cheering their incredibly fit friends with a round of low-alcohol, low-taste brews?
Yes, there are already a few beers out there marketed toward the fitness-minded among us. What sets 26.2 Brew apart from the pack is the fact that this beer wasn't just brewed for the athlete, but was developed by bona fide athletes. And by a bona fide master brewer. Who also happens to a be a marathon runner. Maybe that's why this beer has low-carb, low-calorie stats similar to other "sport beers" out there but tastes like something you'll enjoy as much while grilling, sitting at the beach, after mowing the lawn, or after running 26.2 miles.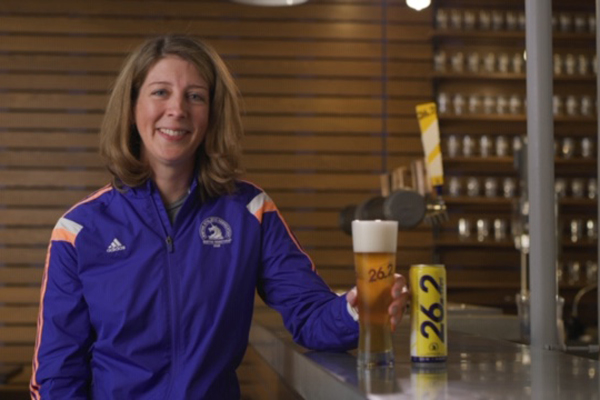 You know, like you do.
Shelley Smith is the manager of Research and Product Innovation at the Boston Beer Company, which you probably know better as Sam Adams. She is also one of just 94 Advanced Cicerones in the country. Which means she is a certified super expert in all things beer.
Also a distance runner, Smith set out to develop a beer that was full of flavor but also suitable for enjoyment during training for an event or as a cool down celebration after a major run. She enlisted the help of two other marathon runners, Desiree Linden (two-time Olympian, Boston Marathon winner) and Meb Keflezighi (New York and Boston Marathon winner and an Olympic medal winner), and set to work developing a beer that tasted great and slaked the thirst without dumping in extra calories.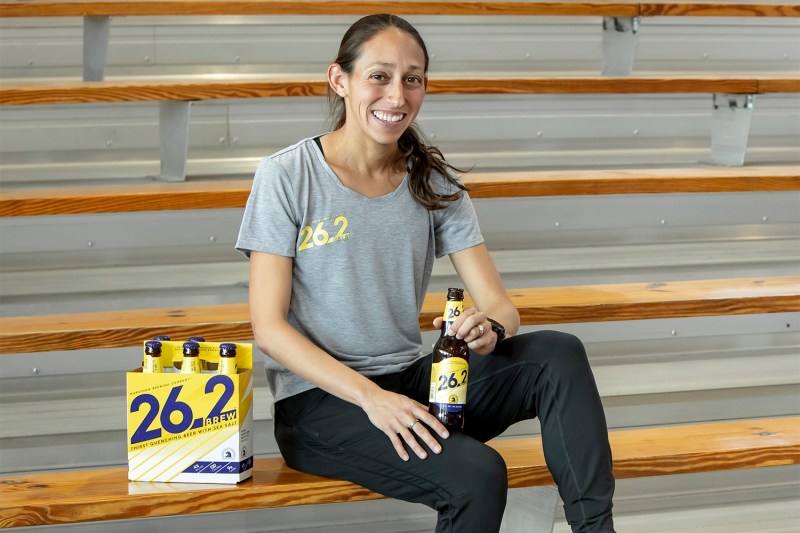 26.2 brew is hazy, refreshing ale brewed with Himalayan salt and coriander. It has a light salinity that is just what your body wants after sweating, and a mild sweetness that balances the hop and malt profile perfectly. Don't get me wrong, you could slam back a pint of 26.2 in seconds, but you can also nurse one for an hour, enjoying the flavor profile with each sip. (As I might have while doing this writing.)
"At the end of the day," said Smith, "lower calories doesn't have to mean lower flavor. I love that this beer has lower calories and lower carbs, but it also delivers a really delicious taste and feels like a celebration." To celebrate the perfected recipe, the Boston Beer Company offered 26.2 Brew to runners and spectators alike during the 2018 Boston Marathon. The reception was huge.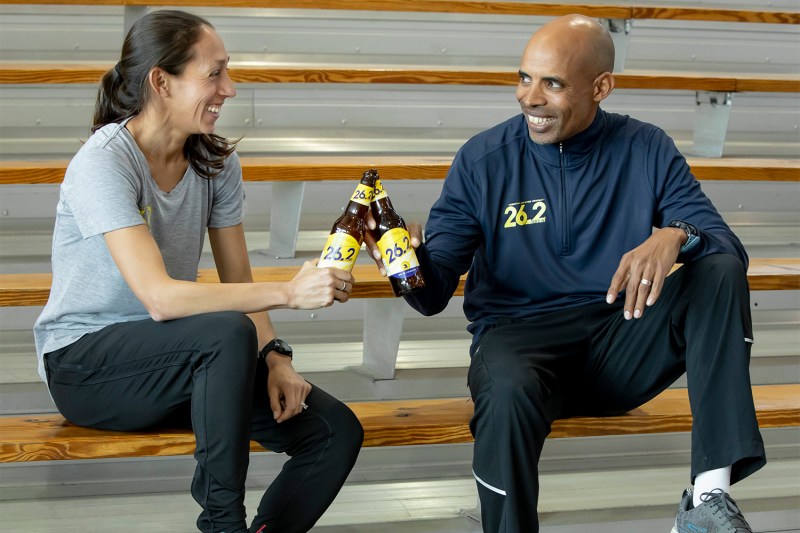 While the beer started as a passion project intended for limited release around Boston during the marathon, Shelley and her team quickly realized they had something much bigger on their hands. They spun off from the Boston Beer Company to launch Marathon Brewing, of which the first and flagship beer would of course be 26.2 Brew.
"I'm especially looking forward to celebrating all of the runners post-race with a new 26.2 Brew," said Desiree Linden. "Beyond Boston, I'm thrilled to be able to share this beer with other runners and beer lovers across the country for the first time. I know they'll enjoy it as much as I do."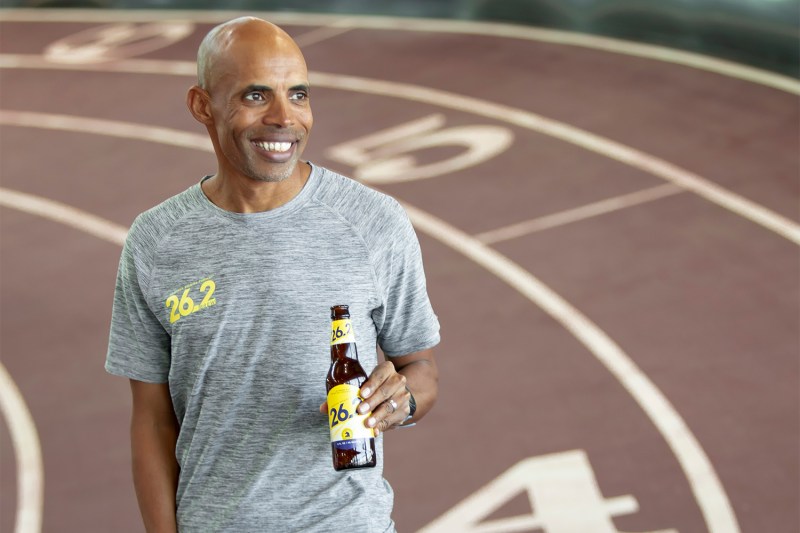 Here's the thing: you don't have to be a runner to drink this stuff. It's available nationwide, no marathon running required for purchase. So while, in the words of Meb Keflezighi, "26.2 Brew celebrates runners' hard work and achievement with high-quality ingredients and a really great taste," anyone who just wants a low-calorie, full-flavored beer should grab a can today.
Who knows, maybe a few sips will inspire you to start training?
Editors' Recommendations