Now that we've said goodbye to 2021, it is time to look ahead to a fresh, full new year of drinking. If you're doing a Dry January, you won't have to worry about any of this for another month, but for most of us, now is the time that we're preparing our liquor cabinets for the coming year.
If you're unsure of what new things to try in 2022, we're here to suggest something not new at all. In fact, what we're suggesting is old. Eighteen years old, to be exact. (You could go older and get this whisky from 1971, but for now, let's roll with the New Year-themed list).
Below, we've collected some of our favorite eighteen-year-old liquor. While the bulk of the list is Scotch whisky, there are also premium rums, a rye whiskey, a Canadian whisky, and an Irish whiskey for your to try in the coming year.
Aberlour 18-Year-Old
Only available in the French market until 2008, this whisky is aged in both bourbon and sherry casks, giving it a range of notes and flavors. On the nose, toffee, peach, and orange peel. On the palate, you'll find apricot, honey, and oak. Finally, the finish brings forth crème brulée notes mixing with some more oak flavors.
Glen Moray 18-Year-Old
This is one of the top 20 whiskies of 2017 according to Whisky Advocate. Glen Moray 18 is a well-rounded whisky that has wonderful hay and apple notes on the front, pepper and malty flavors that play nicely against Heather honey on the palate, and a warming, long finish.
Chivas Regal 18
Crafted by master blender Colin Scott, Chivas 18 brings over eighty-five different unique flavor notes to the table with every drop (according to the company). Dried fruits and dark chocolate on the nose lead into more chocolate on the palate as it combines with mellow smoke and floral notes.
Tomatin 18-Year-Old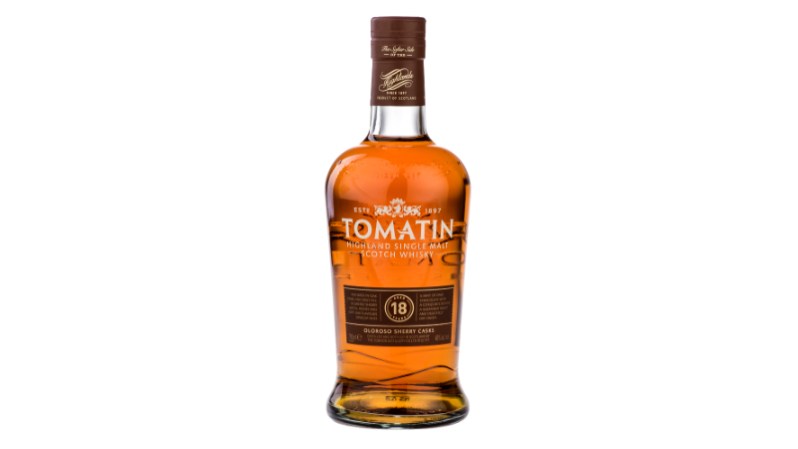 A Highland whisky finished in Oloroso sherry butts, Tomatin 18 is a sweet, full whisky with notes of chocolate and vanilla shrouded by smoke. Oak notes carry you through into a long, spice-inflected finish.
Auchentoshan 18-Year-Old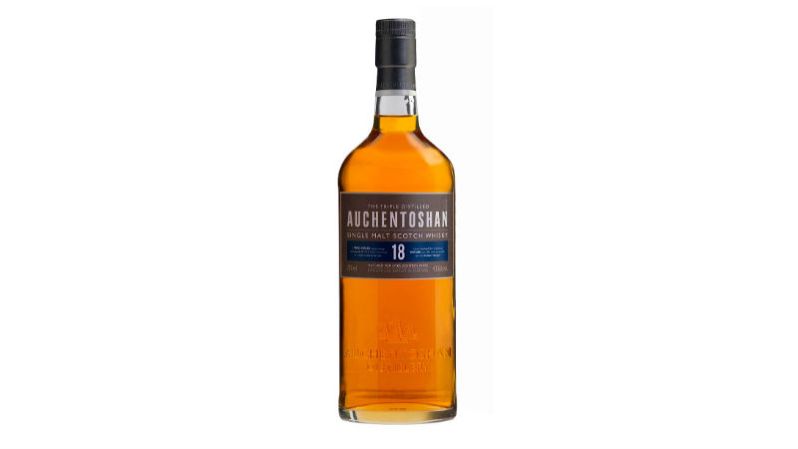 Triple distilled and then aged in American oak, this Lowland Scotch whisky (Auchentoshan is made in Glasgow) presents tobacco leaf and caramelized sugar on the nose, followed by a bright, fresh palate that zings with floral notes and citrus. The finish is long and lively, matching the bright notes from earlier in your tasting experience.
Glenmorangie 18-Year-Old Extremely Rare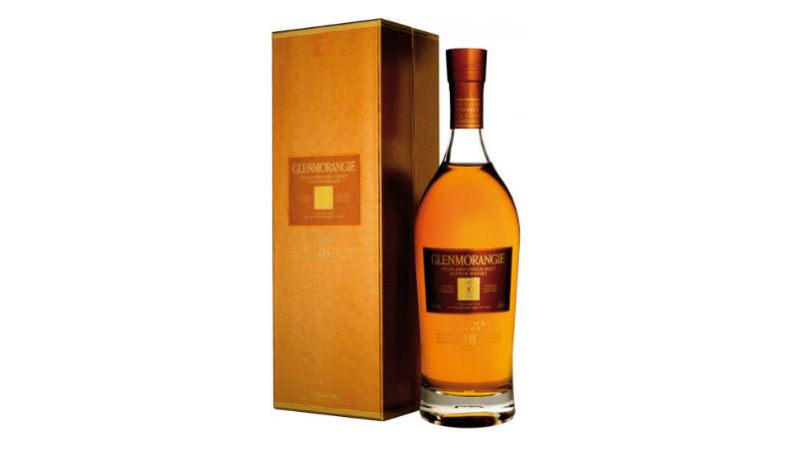 After 150 years of maturation in American oak, 3 percent of what will become Glenmorangie 18 goes into Oloroso casks. After three more years, the two separated parts are brought back together and blended to create a whisky with dried fruit and floral notes on the nose, honey, figs, and dates on the palate, and a long, somewhat nutty finish.
Flor de Caña 18
This Nicaraguan rum is produced at the foot of a volcano, using a process the company calls "slow aging" thanks to the temperature and the climate where the rum spends its time. The second-oldest rum in their premium line (Flor de Caña also makes a 25-Year-Old expression), you'll find a dry and full-bodied rum with plenty of spice flavor.
Lock Stock & Barrel 18-Year-Old
The third release in the Lock Stock & Barrel series from The Cooper Spirits Company, this rye whiskey is produced from one hundred percent rye grain and is left unfiltered in American oak barrels for at least 18 years. The flavor profile features hot, buttered gingerbread, dried peach, toasted pecan, honeydew, and tobacco.
J.P. Wiser's 18-Year-Old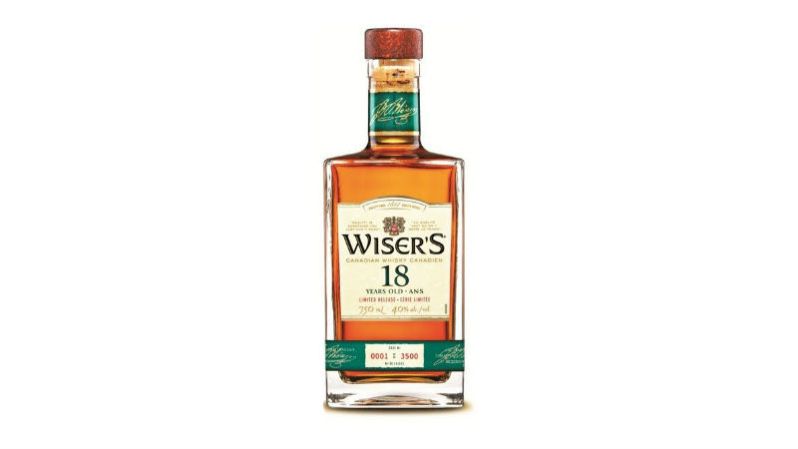 Sometimes also sold as "Wiser's Very Old," this blended Canadian whisky has vanilla up front and all the way through to match a mostly sweet body. Behind the vanilla, oak, some pine, and baking spices all come through. On the finish, wood notes ride a smooth wave of heat.
Tullamore D.E.W. 18-Year-Old
This special edition release from Tullamore D.E.W. was triple distilled (as all of their offerings are) and finished in four different types of wood—bourbon, Oloroso sherry, port, and Madeira casks.  Tullamore D.E.W. 18 has spice and raisins on the nose, bourbon sweetness and toasted malt on the palate, and a caramel and orange-infused finish.
Kirk & Sweeney 18-Year-Old
The second aged rum on this list, Kirk & Sweeney was named after a schooner that was used to transport rum to the U.S. from the Caribbean during Prohibition. This Dominican rum was aged in American oak casks and gives off a robust flavor profile filled with honey, almond, dried fruits, and even a little sherry on the finish.
Editors' Recommendations