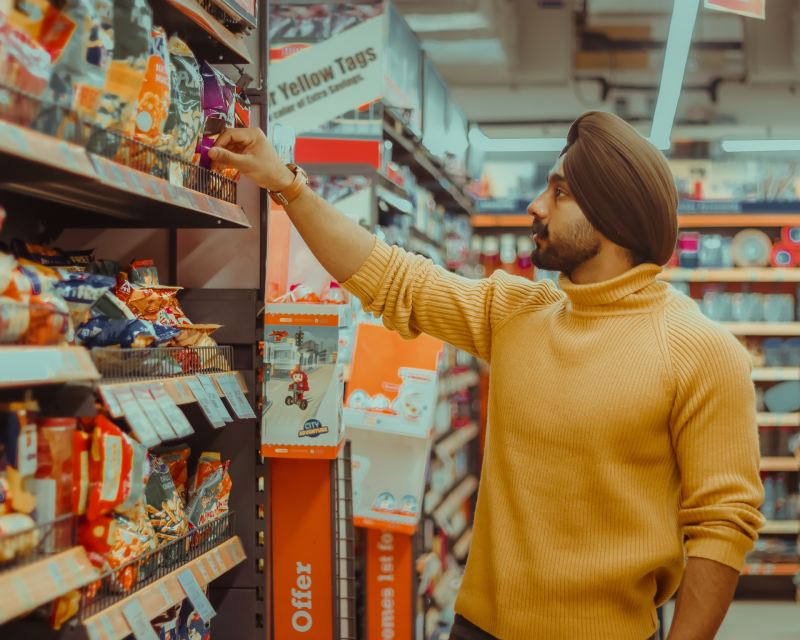 Veganism is an ever-growing way of life that millions of people worldwide embrace. The choice to partake in only animal-free products in everything from food to clothing is admirable. Regarding the vegan diet, some choose it for dietary reasons, others for its health benefits, and many for any animal rights or environmental causes. Whatever the reason, a plant-based diet can be a very healthful way to eat. Vegan products are much more widely available now than they were even just a few years ago, and even products that were always naturally vegan are now being labeled and advertised as vegan products, specifically. But it would appear that while that may be convenient for some, a vegan label isn't always such a good thing.
A recent study conducted at the Massachusetts Institute of Technology (MIT) indicates that meat-eaters are far less likely to choose plant-based meals when they're described using the word "vegan."
The study was done twice on two different groups of college students at MIT. In each study, both groups of students were invited to dinner events and asked to pre-select a meal choice via the virtual invitation. The menu choices were A) A veggie hummus wrap and B) A Greek salad wrap. For both options, each ingredient was listed.
In both groups of students' invitations, the menus were identical except for one tiny difference. For the first group of students, the veggie hummus wrap was labeled as vegan, while the Greek salad wrap — which contained feta cheese — was not. The word "vegan" was left off in the second group's menus.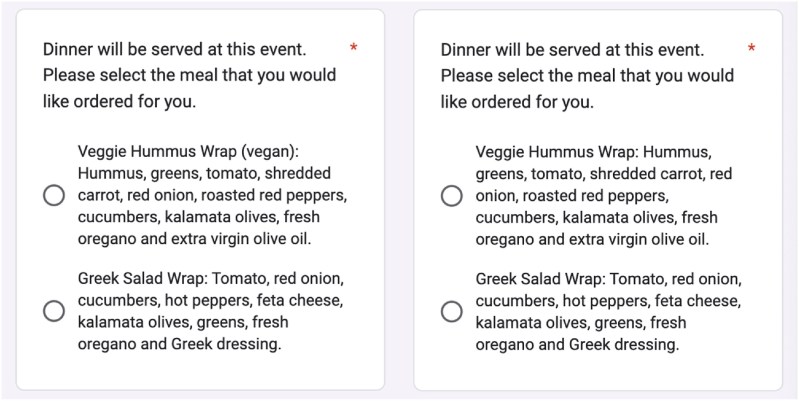 In the first group with the Vegan label included on their menus, 36 percent of students opted for the vegan dinner. And when the Vegan label was omitted, 60.7 percent of students chose the exact same menu item.
In the second group, 36 percent of students chose the known vegan option, and 63.8 selected the same item when it didn't have the word "vegan" attached.
It would appear that the word "vegan" is something of a repellant for most people, even if the food is otherwise something they would opt for and enjoy. We'd argue that this says more about the human mind than anything else. It could be that in discovering a product is vegan, some may automatically politely exclude themselves from the enjoyment of that food, saving it for those for whom it's intended. But the assumption that someone who eats meat can't enjoy a simple veggie wrap merely because it just so happens to be vegan is silly.
Fear of the unknown and a lack of education are also at work here. Unfortunately, there are people out there who refuse to acknowledge that new ideas are often good ideas and that food habits evolve over time, often for the future advancement of humanity. Even if it's only a few vegan or vegetarian meals per week, this really is a tremendously beneficial way to eat. There's no need to convert to an entire lifestyle change and start backpacking through Yosemite sporting Tevas and dreadlocks just because you ate a salad.
As for the vegan products on the shelf that aren't traditionally vegan, like yogurt or burger patties, some of them are actually remarkably tasty. After all, it's just plant-based food. There's no magical secret ingredient that automatically buys you a kayak and changes your voter registration to the green party.
Editors' Recommendations