Despite our best intentions, healthy eating is not always quite as easy as it sounds. Even after learning how to eat healthy, implementing a healthy diet takes consistency and patience to sustain. Not to mention, the rising grocery costs can make grocery shopping stressful, and working within a strict budget can make it even more difficult to eat healthy.
Though it may seem impossible, healthy eating on a budget is possible. Explore these helpful meal prep, grocery shopping, and food storage tips to make a healthy diet on a budget both realistic and sustainable. If you've asked yourself "How can I eat the healthiest food?" but don't want to break the bank, these tips are for you.
Prepare your grocery list in advance
Ever get to the grocery store and simply feel lost? Preparing your grocery list in advance will keep you on track when you get to the store. In turn, you'll help keep the bill down and focus solely on the healthy ingredients noted on your list. If you're planning to cook easy healthy recipes, write down all ingredients (and amounts required to present overspending) before heading to the store. Grocery shopping is so much easier when you have a plan.
Visit local wholesale clubs
Wholesale clubs such as BJs or Sam's Club are perfect for buying healthy foods, such as produce, in bulk. By buying in bulk, you'll keep prices low and eliminate extra trips to the grocery store. Learning how to properly store produce for freshness, including freezing techniques, can help you reduce waste too.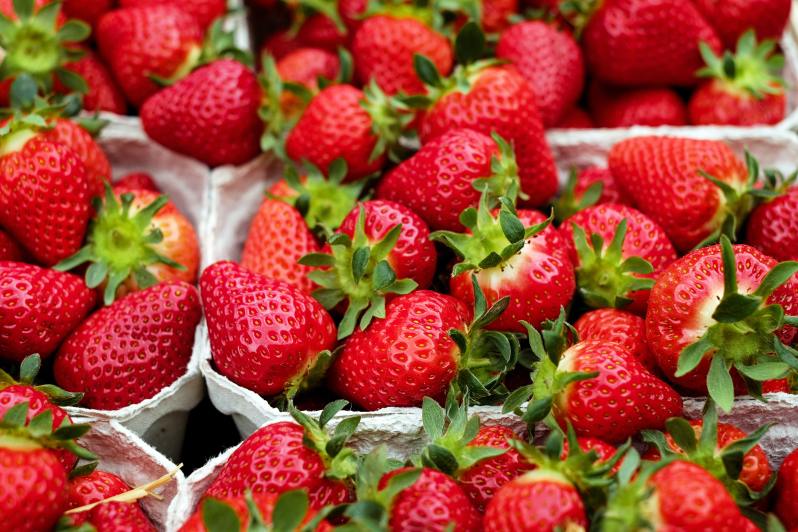 Utilize imperfect food companies
Healthy eating can be expensive, especially when shopping for lots of fruits and vegetables. To help you save money, check out websites offering imperfect produce that sell perfectly edible produce that may have slight imperfections for a reduced price. Using this budget-friendly hack can help you access organic produce at prices cheaper than the standard grocery store.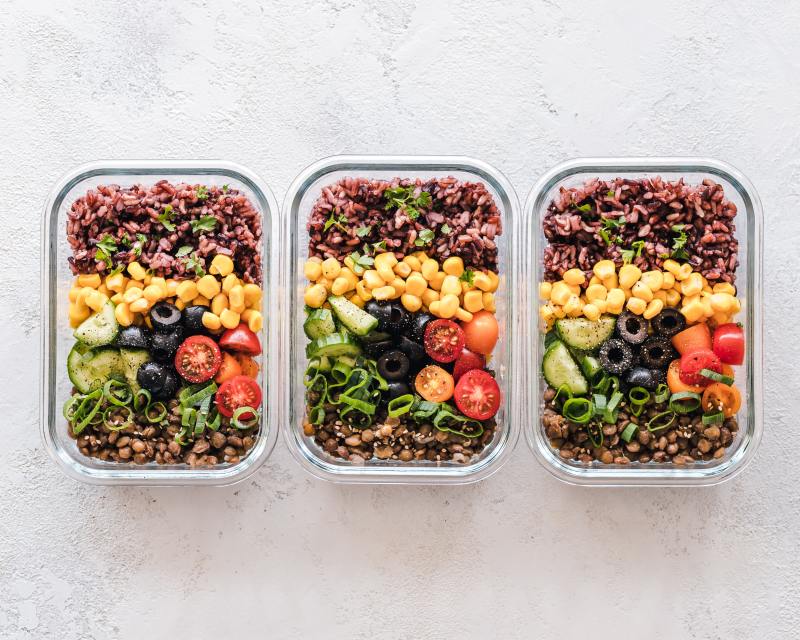 Meal prepping
Meal prepping for the week ahead not only saves you time but can be helpful to keep you focused on eating healthy meals. Instead of purchasing large amounts of healthy ingredients, choose two or three main lunch or dinner recipes for the week ahead. Meal prepping ultimately helps reduce the number of extra ingredients you'll need to purchase. Plus, it helps you keep focused on eating a structured and well-rounded diet throughout the busy work week.
Freeze extra meals
Tired of wasting money on ingredients that always seem to go bad before you can eat them? Cooked leftovers don't need to be wasted. Simply freeze leftover meals in air-tight containers and enjoy them at a later date. During busy times, you'll already have healthy food prepared, requiring only a defrost to consume.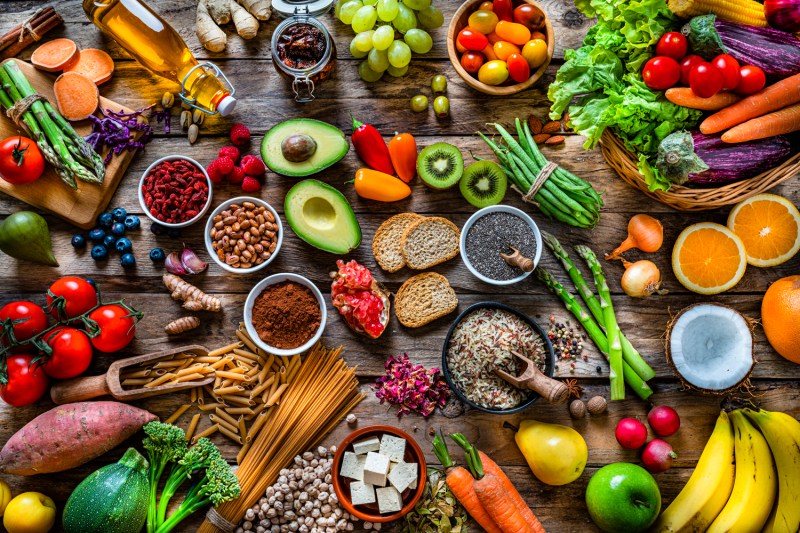 Don't ignore store brands
While you might feel loyal to specific brands, store brands are often cheaper and of equal quality to name-brand groceries. Opting for store-brand foods can make it easier to afford a healthy diet on a strict budget. According to the Centers for Disease Control and Prevention (CDC), choosing store brands could save you between 20 to 30% on your weekly grocery bill.
Check for discount grocery stores in your area too, such as Lidl or Aldi. These grocery discount chains maintain low prices by keeping operational costs low. For example, the national grocery chain Aldi cuts costs by using a box system to avoid time spent restocking shelves, yet still offers high-quality, store-brand products. Local farms and farmer's markets are also great options to save money on produce and support local businesses.
Grow your own garden
Got a green thumb and space for a garden? If so, growing your own fruits and vegetables might be a cost-saving hobby to consider. With your own garden, you'll choose which healthy foods to grow and have a continual supply – saving you money in the long run. As an added benefit, gardening can also help you get regular exercise and spend more time in nature.
Blackberries, bell peppers, and cucumbers are a few healthy foods that are easy to grow for beginners. To take things up a notch, you can also grow your own herbs and spices like garlic or basil to use in healthy recipes.
Skip grocery shopping on an empty stomach
Heading into the grocery store while you're hungry is a recipe for disaster. Not only are you more likely to choose pre-made and unhealthy foods, but you'll also quickly run up your grocery bill. Before grocery shopping, consume a healthy meal to stay focused on getting the groceries you truly need.

Be mindful of the quantity of perishables
Unless you plan on freezing perishables, be mindful of the quantity purchased to reduce the risk of waste. Food waste can put a serious dent in your grocery budget, so be sure to do a double-check before heading to the register. If you can't seem to escape food waste, try purchasing frozen and canned fruits and vegetables instead. Both fresh and frozen produce contain the same amount of healthy nutrients.
Using these budget-friendly tips for grocery shopping can help make eating healthy easier. After a while, these savvy shopping hacks will become second nature.
Editors' Recommendations