There's nothing lovelier than a weekend trip during the summer. Even if it's only a quick excursion to a nearby town, taking the time to recharge and get away while the weather's warm and sunny really does do wonders for the soul. However, that doesn't mean these mini-excursions are without their stressors, especially when it comes to figuring out what to pack.
When you'll only be gone for two days, do you go formal or casual? Relaxed or trendy? Stylish or comfortable? It's a puzzling conundrum, but one we're more than happy to help you solve. Below, we've assembled our favorite weekender essentials, which can be mixed and matched for a ton of different looks, vibes, and situations.
Olukai Waimea Flip-Flop
A dressy yet comfortable sandal is a must for a summer weekend getaway and this pair from Olukai more than fits the bill. Premium leather and intricate embroidery elevate what would be otherwise casual flip-flops into downright stylish shoes, making them appropriate for both outdoor cocktails and long walks on the beach. An added bonus? They look great with either shorts or pants.
Bonobos Anywhere Shorts
We love Bonobos' Anywhere Shorts for summer travel because they're ultra-light, pack well, and go with almost anything! You can choose between either a 7-inch or 9-inch length and the shorts come in a veritable smorgasbord of fun, warm-weather colors, meaning they'll slip in seamlessly to your clothing rotation. Dress 'em up or dress 'em down — a pair of easy-breezy shorts like these are a no-brainer for a weekend getaway.
Everlane Air Chino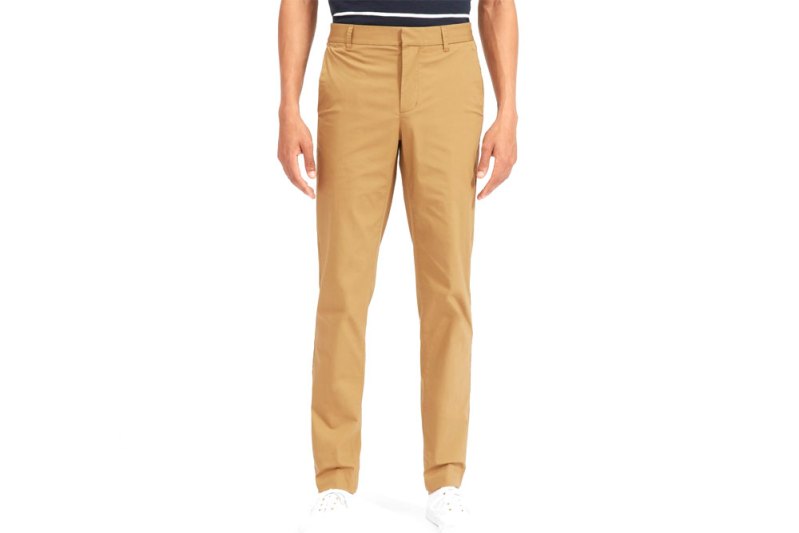 While you may have your weekend getaway scheduled to a T, you never know what sorts of impromptu plans might come up. For this reason, it's always a good idea to keep a pair of chinos on hand in case you need to quickly class up an outfit for a fancy dinner or spur-of-the-moment party. The Air Chino from Everlane is a fantastic go-to in this situation, not only for its lightweight build but for its stylish cropped cuff.
Converse One Star CC OX Suede Sneakers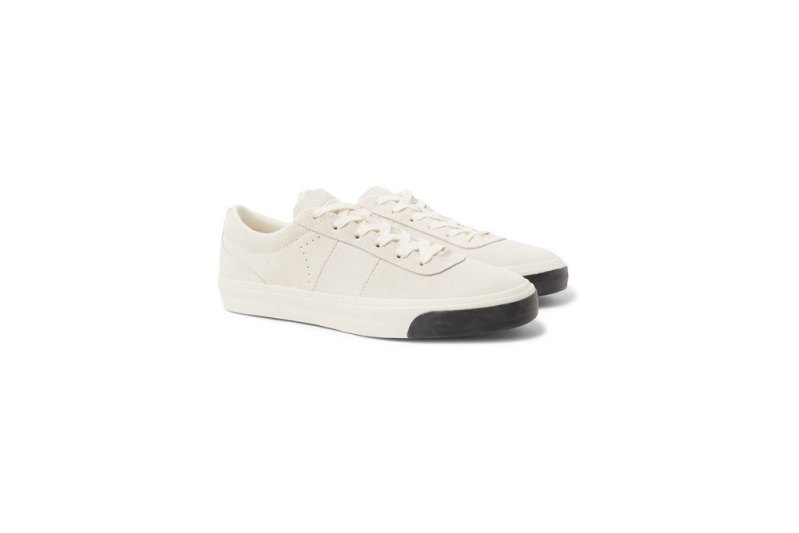 We'd also suggest sneaking a pair of minimalist kicks into your weekender, which could add a chic touch to any of the aforementioned items. These suede sneakers from Converse are especially attractive, featuring a velvety exterior complemented by a black rubber toe and subtle side detailing. Great with either shorts or pants, these shoes are bound to become a favorite go-to throughout the summer season.
Asos Design Stripe T-Shirt in Navy and White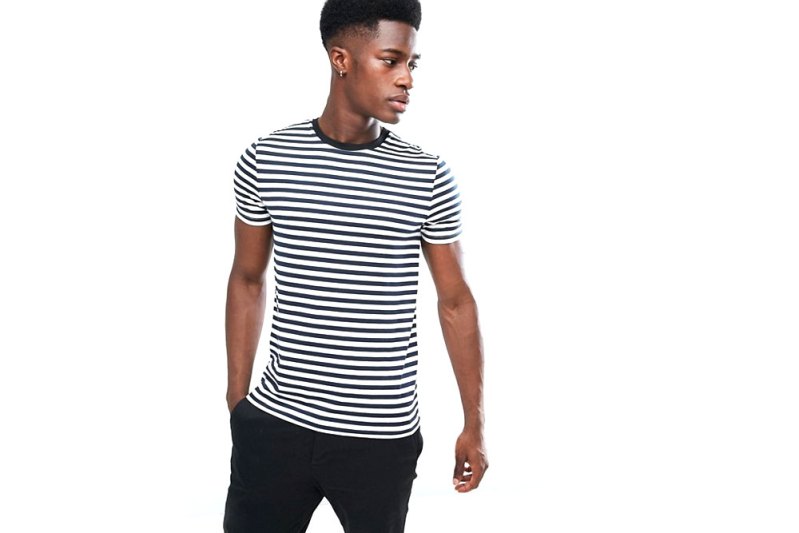 No matter the venue, stripes are always a hit for summer, so make sure to throw a simple striped tee into the mix, like this one from ASOS. As with many of the options you'll see here, this shirt is a true chameleon, able to transition seamlessly between different scenarios depending on how you style it. After all, that's the hallmark of a truly perfect weekender essential — it's fashionable, yes, but ultimately valued for its versatility.
Mollusk Summer Shirt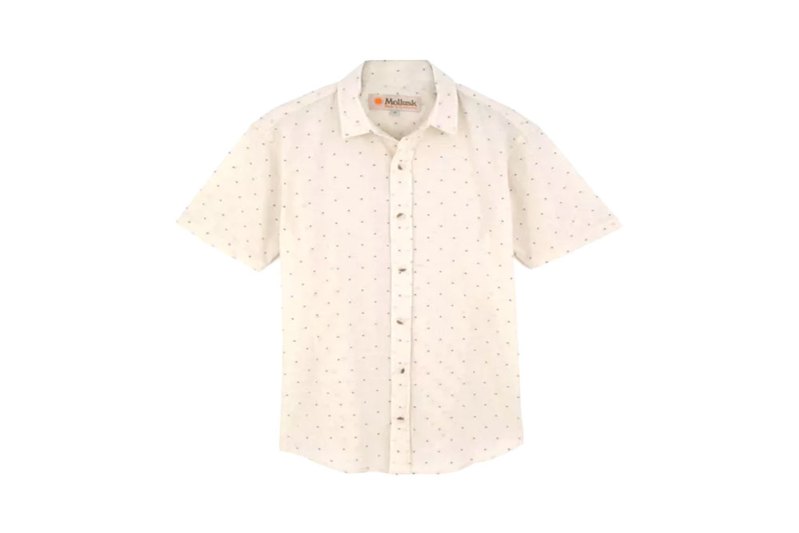 Is there anything that sings summer more than a breezy, lightweight, and super-soft short-sleeved button-down shirt? OK, maybe a few things, but truly, this has got to be one of the most classic clothing items of the season, so must be packed for your trip. Of the many choices swirling about online, we like this option from Mollusk, which has a laidback design and relaxed fit for a truly cozy feel.
Warby Parker Fisher Sunglasses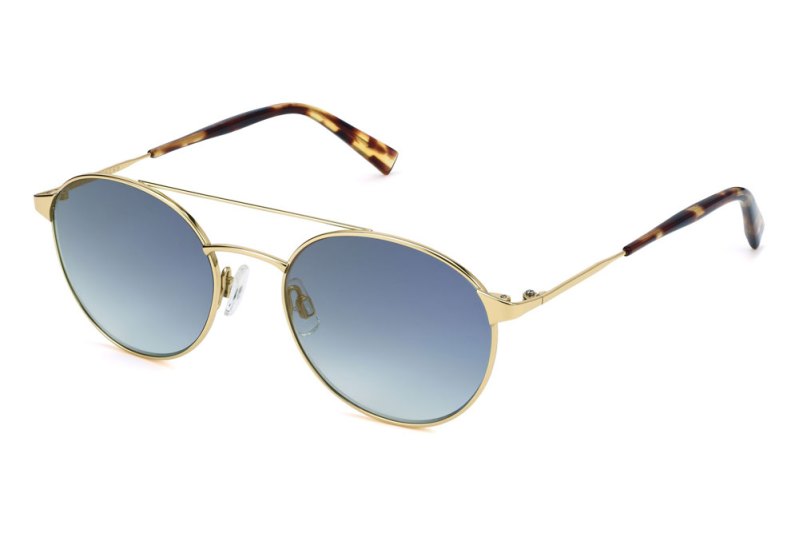 And of course, no summer getaway would be complete without a stunning pair of shades. You can't really go wrong here, but if you're looking for recs, we suggest snagging these beauties from Warby Parker, which put a modern twist on a classic silhouette.
Editors' Recommendations