United By Blue just launched a new winter jacket in a way that's sustainable, nearly unprecedented, and distinctly stylish. The brand believes that what's in your jacket is more important than you think, hence the launch of the Bison Puffer, a seasonally friendly favorite that just so happens to be filled with sustainable B100 bison insulation.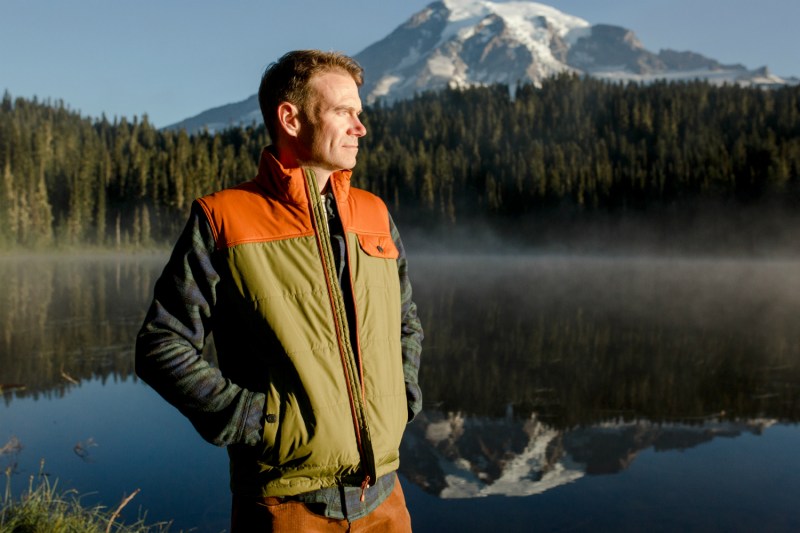 Making a better jacket in a better way was at the top of the brand's list this year. But, bison, you say? How does that work?
United By Blue has it figured out. Bison fiber is a byproduct of the ranching industry that is typically discarded, but no longer. The brand takes that excess bison fiber and, instead of sending it to landfills, blends it with recycled polyester to create a lightweight, sustainable, and warm filling for your new favorite winter jacket. Bison fiber is also remarkable for its laundry list of benefits — it regulates temperature, it's hypoallergenic, and it's actually warm when wet.
"It should come as no surprise that the most important part of a jacket is what you can't see: the insulation inside," said United By Blue Founder and CEO Brian Linton.
That approach guided the development of this jacket (which also happens to be available in a women's style). In short, you and your family can be sustainable and stylish together this season.
Believe us when we say we've never quite seen anything like this before. The Bison Puffer will keep you warm all the way down to 0 degrees Fahrenheit according to the brand, and you'll look great while battling the elements, too. This coat eschews the bold colors and logos found on other outdoor-minded jackets in favor of simple, neutral ones — black and olive. Each of those colors would look sharp when worn with the best fall basics: a thermal henley, dark indigo jeans, and brown leather moc-toe boots, for instance.
Not feeling a puffer jacket? United By Blue also makes the Bison Puffer Vest, available in an outdoor-ready olive color (complete with orange accents) and a sleek, deep black. And at the end of the day, whether you pick up the Bison Puffer or the vest, you're getting something no other brand on the market can offer, bison fiber insulation that's as sustainable as it gets.
And if you do so happen to pick up this sustainable jacket, you're lending your support to an even more noble cause: The removal of trash from our oceans and waterways with each purchase. That's winning all around.
This isn't the first time United By Blue has created gear from buffalo, earlier in 2018, the brand teamed up with Danner Boots for the UBB x Danner Light Bison Boot.
Editors' Recommendations