The Lost Explorer is a new nature-driven yet highly wearable fashion line created by David de Rothschild, an adventurer and member of the famous banking family.
Offering apparel, accessories and other products that are "imbued with a spirit of adventure," the fledgling California-based label boasts a cool modern explorer aesthetic that is actually more suitable to the concrete jungle than the vine-filled one. It's currently sold via its own website but will be carried at other stores starting next month.
Len Peltier, creative director of the brand, who formerly worked as creative director at Levi Strauss and A&M Records, recently filled me in about it.
What sets The Lost Explorer apart from other clothing brands?
The products are developed around brand ideas and for the way we and our friends like to travel and live. They are a by-product of the brand ethos. We are "collecting" a like-minded audience rather than designing to a specific demographic.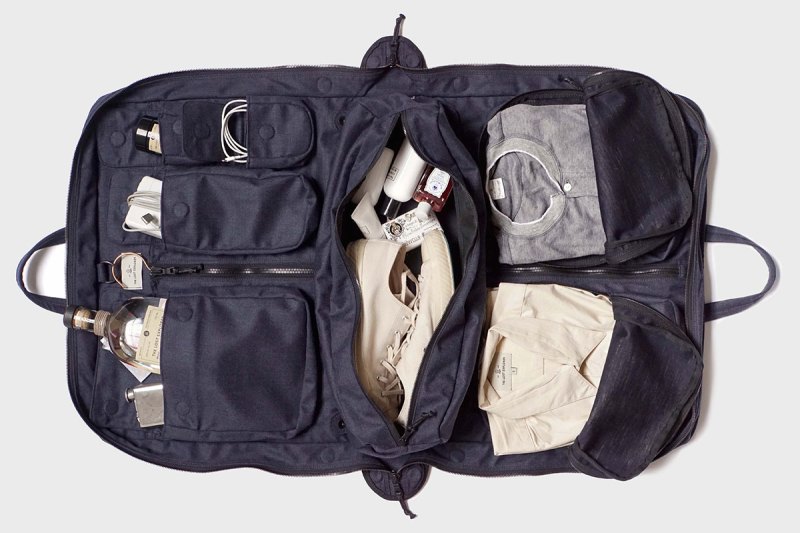 What are your current bestsellers?
The wool and recycled bottle-cork Schoeller Cork-Shell Traveller Bag. It's naturally water repellent, has magnet closures and clean, simple lines.
Who is your "typical" customer?
I don't think we have a "typical" customer. Definitely someone curious who is looking for something unusual and functional. I think they could be from 20 to 60.
Where are the pieces manufactured?
At the moment, Japan, Switzerland, and the US.
What are the future plans for the brand?
To showcase the magic of nature through the products we make and how we behave. To inspire people to be amazed by their environment.
Where is it sold?
At this point we are selling on our website and out of our Venice creative space. We'll be at select wholesale stores starting this December.
Tell me about the reclaimed items you offer.
We look for interesting vintage apparel pieces and objects that inspire us, and re-work them into unique pieces with "end of line fabrics" and functional additions like laptop pockets, etc….
You also offer wellness products. What's the story with that line?
We believe everything we need is right here on this planet. We are nature, it is not outside of us. We need to be aware of what we put in and on our bodies. We make all natural apothecary, skincare and edibles that are tested on explorers of all types. Warning: Our products are 100% natural and can cause positive effects.
How would you describe the overall aesthetic of the brand?
Modern classic, inspired by traditional ideas and injected with innovation and new thinking.
Where does the name come from?
Go "Get lost" and figure it out!
What are the top reasons readers of The Manual should buy and wear The Lost Explorer?
It's comfortable, functional and amazing looking apparel that you can wear virtually anywhere and for any occasion.