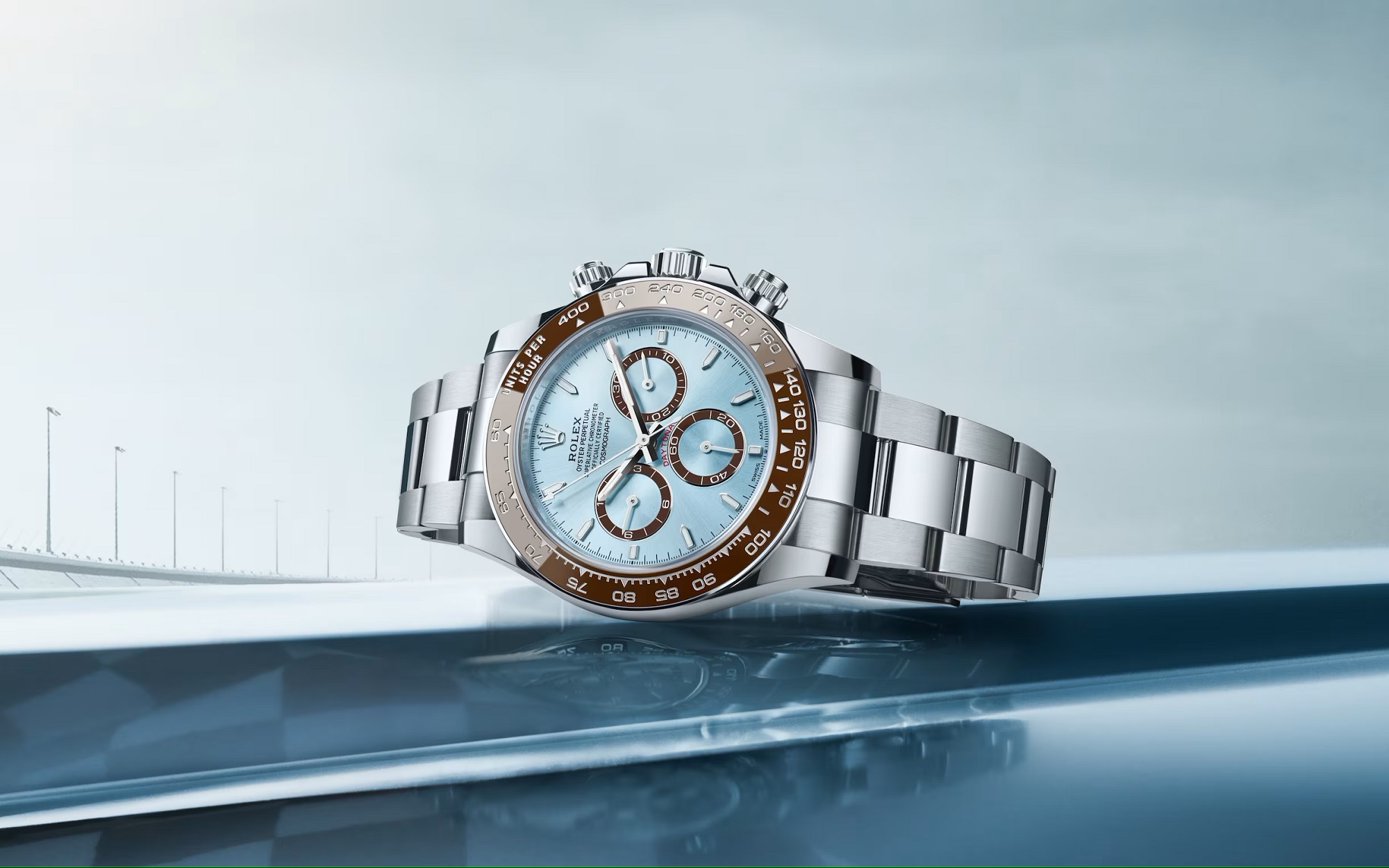 In a groundbreaking move that has sent shockwaves through the watch industry, Rolex has recently announced its acquisition of the historic Swiss retailer Bucherer. This strategic decision marks a push for Rolex into the consumer space, shaking up the luxury watch market. The acquisition has been met with both anticipation and curiosity about its potential impact on the broader watch market.
With over a century of legacy and a global presence of 100 locations, including 30 in the U.S., buying a Bucherer watch means something in the luxury watch retail sector. This strategic move by Rolex, the world's most prominent watch brand, signals a newfound focus on direct-to-consumer sales.
"It will be interesting to see how the acquisition shakes out and what effect it will have on the wider market, but the move now gives Rolex a direct-to-consumer outlet for their watches that did not previously exist," said Joshua Ganjei, CEO of European Watch Company.
By integrating Bucherer into the Rolex group operation while maintaining its management, Rolex is poised to enhance its direct control over its product offerings. This synergy empowers Rolex to capture a larger share of the profit margin, which previously flowed into the pockets of authorized dealers. This not only secures greater profitability for Rolex but also strengthens its ability to invest in innovation and design.
"Rolex has been working diligently to gain ever tighter control over their product, and this will allow them to capture additional margin (roughly 35-40%) that was previously going into the pockets of their [authorized dealers]," Ganjei said. "It also gives them greater control over their recently launched Certified Pre-Owned program. It's unclear what effect this move will have on their existing retail partners, but it doesn't seem to bode well for them."
Roman Sharf, founder and CEO of Luxury Bazaar, a gray market watch dealer, added, "This move…enables them to capture not only the retailer's margin but also the secondary market value of their most coveted watches through their own certified pre-owned program. This acquisition will undoubtedly result in new model allocation bias causing smaller Rolex authorized dealers to have to compete against the bigger retailers, including the now Rolex-owned Bucherer."
Sharf predicted that this "will fuel the gray market even further" and we could see Rolex take the route "that Audemars Piguet and many other manufacturers have: the company-owned boutique."
For their part, Rolex noted in the press release that "collaboration between Rolex and the other official retailers in its sales network will remain unchanged."
But that didn't stop others from sharing Ganjei and Sharf's perspectives. In the aftermath of the announcement, Watches of Switzerland — which sells Rolex, Piguet, and Cartier watches — experienced a substantial drop in shares, underscoring the pivotal nature of the move.
Watches of Switzerland reinforced Rolex's stance with a statement "that Rolex confirmed that there will be no change in the Rolex processes of product allocation or distribution," according to Reuters.
All about Bucherer
Currently, 53 of Bucherer's outlets distribute Rolex watches, while 48 distribute the Tudor brand (a sister company to Rolex). Bucherer is also an official after-sales center for the brands, and watchmakers at its watch servicing workshops have been trained by the company. According to Rolex, after the proper authorities approve the transaction, Bucherer will retain its name and continue to operate independently.
One of the intriguing aspects that magnifies the significance of Rolex's acquisition of Bucherer is the absence of a direct heir in the Bucherer family lineage. Jörg Bucherer, the 86-year-old grandson of the founder, Carl-Friedrich Bucherer, holds the reins of this historic Swiss retailer. However, with no clear successor to carry on the Bucherer legacy, the decision to sell the company to Rolex is not only a strategic business move but also a reflection of the changing dynamics within the horological landscape.
Editors' Recommendations