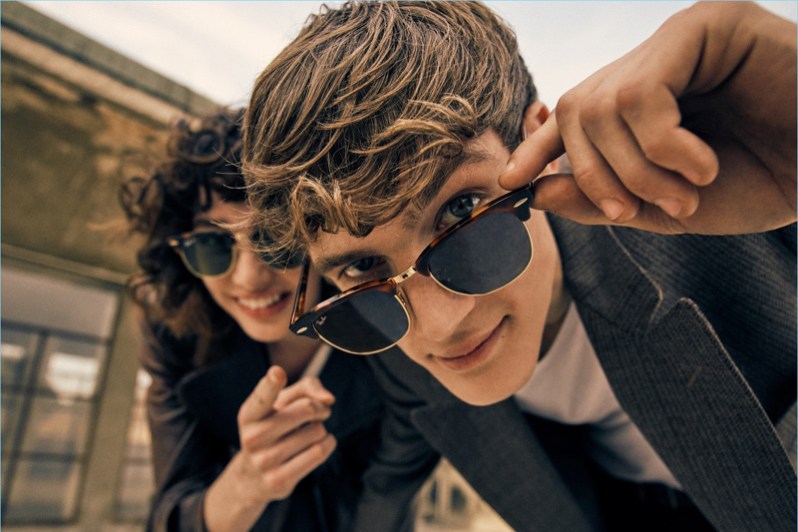 If you're looking for Ray-Bans and don't want to spend too much, Amazon is where you need to head. Right now, it has a huge flash sale on all kinds of Ray-Ban sunglasses. Whether you're looking to spend a relatively small amount or you want to buy premium sunglasses this summer, Amazon has them. We recommend hitting the sale button below to see what's out there. There are a lot of different styles and you know best as to what you're looking for. However, if you need a little guidance, we're also here to pick out a few of our favorites. In all cases, count on stock running low fast so don't delay.
What to shop for in the Ray-Ban sale
One of the coolest pair of Ray-Bans on sale at Amazon is the . Usually priced at $299, they're down to $239 with 20% off. They look great as you'd expect from Ray-Ban sunglasses but they're practical too. Alongside the cool stylings, they're the first generation of smart sunglasses. It's possible to take photos and videos hands-free while still remaining part of the moment. The dual 5MP camera makes that possible, automatically adjusting to the light around you. There are also three built-in microphones for capturing sound and you can even listen to music through them. Six hours of battery life is possible here between charges but of course, you still get great-looking sunglasses when they run out of charge.
If you want something more traditional yet cool, there's always the . Down to $80 from $160, you save $80 off the clean frames with their classic aviator shape and rounded edges. A gold frame looks great easily rivaling the best sunglasses this season. Classic aviator sunglasses are so hard to resist with many different stylings available across the Ray-Ban sale.
Whatever your taste in sunglasses, you need to check out the Ray-Ban sunglasses sale going on at Amazon right now. With some huge discounts going on, this is the perfect chance to snap up a sweet-looking pair of shades for the coming months. Take a look at the full sale by hitting the button below to find the right design for you.
Editors' Recommendations