Sadly, unless you're Jerry Seinfeld, owning dozens of Porsches is probably off limits. The folks at the iconic German carmaker probably know that, too. Which may be why they created Porsche Design, a suite of products including clothing, watches, luggage, and more, that make the chance to own well-designed luxury items a bit more reasonable. That is, unless you have a 20-car garage that you're looking to fill.
And what accessory could complete a car lover's ensemble better than a pair of sunglasses crafted in the same tradition as some of the most beautiful cars ever made? After all, a gorgeous automobile begs for the company of eye-catching eyewear.
One answer is this: three new styles of gold-framed Porsche Design sunglasses, released in April, created in conjunction with Rodenstock, a German eyewear brand. The designs are all re-releases of iconic frames that have been serving motorists and design-junkies stretching back through several eras of gorgeous Porsche cars.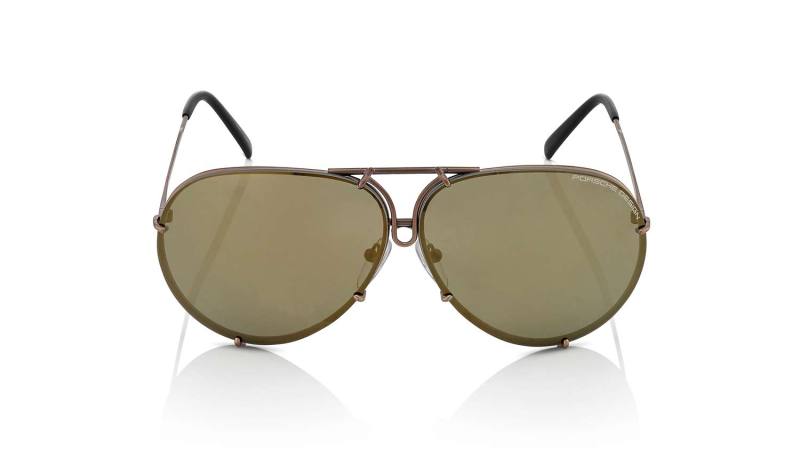 For the new release, Porsche added the gold frame to one of its most iconic sunglass frames, the P'8478, characterized a flip-up mechanism allowing you to switch lenses. Over 9 million pairs of this classic have been produced over the past four decades. Not only would they look good on the driver of basically any Porsche, these aviator-esque shades are bound to enhance virutally any look you're going for.
P'8631 Zerobase: Minimalism Perfected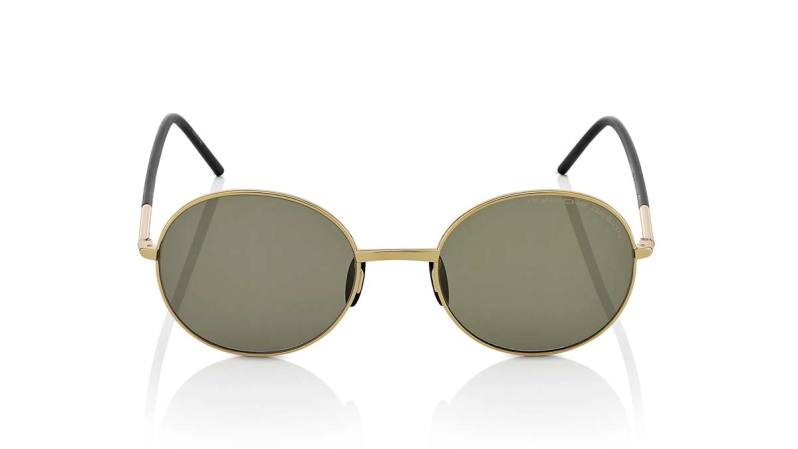 This minimalist pair, with its round, flat lenses, and clean lines, just oozes 70s style. The contrast of the straight bridge with the circular lenses and minimalist temples bring to mind restrained decadence. Even when not in motion, they might give the impression of speed. We might suggest pairing them with a fast car, but it's hard to imagine them not looking spot on any place you take them.
P'8647 Outline: The '80s reinterpreted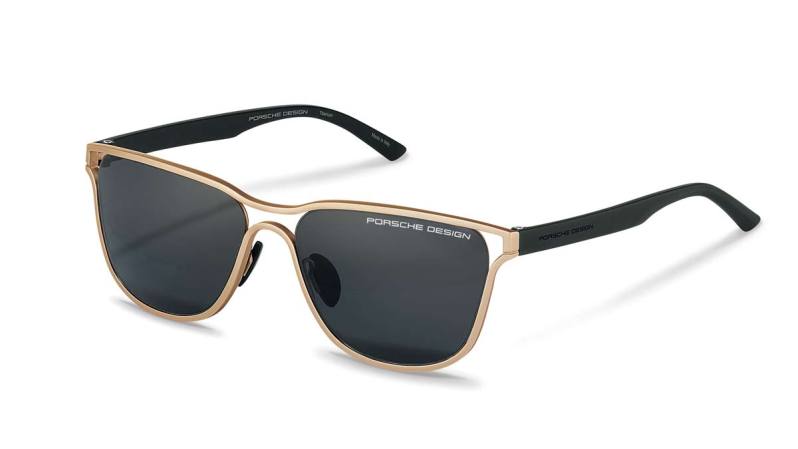 There is nothing understated about this unabashedly 80s influenced interpretation of Wayfarer shades. Their flowing lines of the top bar and bridge have plenty of swagger. And the Carre-shaped lenses offer the embossed humblebrag "Porsche Design," as if it weren't obvious enough from the iconic lines.
Editors' Recommendations